With the unfortunate occurrence of COVID-19 affecting growing numbers daily, organizations are trying to understand how they can help their employees stay healthy and productive. Many organizations are suggesting their workforce telecommute, some countries are even mandating it. With this reality, it is important that we are all prepared to work from home.
Modern collaboration and communication tools like  Workplace from Facebook  and  Microsoft Teams  make working from home much easier. They offer features like instant messaging, project groups, document sharing and co-authoring; adoption of these tools in your organization can facilitate more fluid communications than can be achieved with email alone.
Of course, COVID-19 is not the only reason to consider remote working capabilities for your organization; remote working is also a good way to help your employees be more effective and more productive. In fact, a study completed by Nicholas Bloom and James Liang with  the Harvard Business Review  demonstrated that working from home resulted in greater productivity, greater employee retention, an increase in positive sentiments, and an added benefit of an estimated $1,900 USD in cost reductions over a period of 9 months per employee.
How can you see similar results in your organization? How can you prepare your teams to work from home effectively, whatever the reason? Read along for 4 tips to help your employees work from home more effectively.
Remote Working Tip #1: Create the Right Environment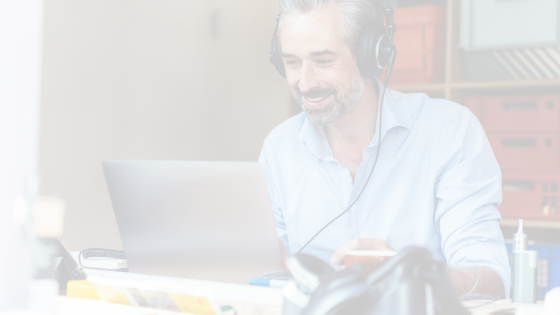 Encouraging employees to give themselves the right setting to accomplish their work is a key aspect to maintaining usual in-office productivity. For example, if you know you work better with two monitors but don't have that at home, you can use various apps to make tablets or a television serve as a second screen.
Look for ways to improve your at home work-space and to make it more appealing. If you enjoy being in the space, if it is ergonomically comfortable and a suitable backdrop for video communications, you will be more effective and happier working in that setting.
Remote Working Tip #2: Provide Teams with the Whole Picture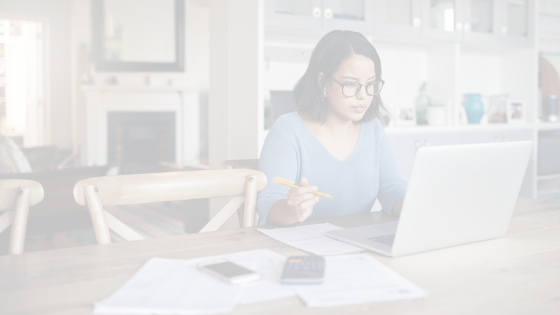 Frequently we find ourselves working in project rooms or close-quarters with our team. When this is the case, tasks are easily distributed on-the-fly to team members and ad-hoc meetings will ensure the big milestones are being progressively tracked and tackled each day.
This can be a barrier when working with a remote team. Every team member should be empowered to understand the entire project and be able to find new tasks as they complete the in-flight ones. Trust and ownership are themes that make remote work more successful and productive. This level of trust and ownership have the downstream impact of generally more committed and satisfied employees.
Remote Working Tip #3: Stay Active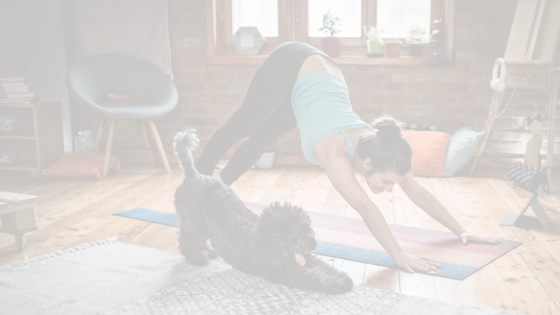 With remote workers, being home can present its own set of unique challenges. Many employees will find themselves far more sedentary than they would be in the office. It is important to make time in the day to get up and get active. Some people take walking meetings, others will use their lunch to do a quick workout. There are apps, devices and wearable tech that remind the user to get up and move, drink more water and be healthier.
When people make a point of staying active and breaking up the workday with at least 1-2 minute bouts of activity throughout the day, there are scientifically evident benefits, such as increases in brain  plasticity, creativity,  reduced stress, happiness,  memory, focus, and improved brain function. It has been proven that staying healthy and promoting a culture of active employees makes for happy and productive people, so make sure those who are working from home or remote working are staying active, too!
Remote Working Tip #4:
Managing your Work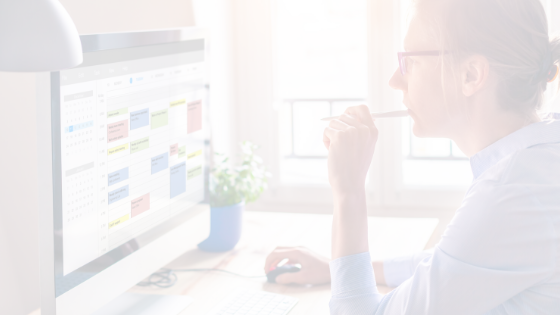 Creating your own structure is often helpful when working in flexible circumstances. Setting goals for the outcome of your day, your week, and your month are vital. Leveraging task lists, and deliberately scheduling time in your calendar to work on those tasks are effective methods to replace the structure associated with working in the office. Using digital tools and shared data repositories as defined by your company's digital strategy is not only leading practice, it ensures we can work together seamlessly with our peers.


Remote Working With Workplace from Facebook
Our team and many of our partner organizations leverage Workplace from Facebook to distribute company-wide announcements, instant message, collaborate with teams, and share learnings. Workplace gives everyone a voice, it creates an environment for healthy dialogue about pressing issues across the organization and allows us to check-in on the safety of our teams in times of crisis. It's not only a productivity tool, but a social tool as well, providing a feeling of connectedness in a virtual setting, with casual interactions that build strength in our team and improve our overall relationships with our colleagues.
Enabling your employees to have fluid communications across your entire organization is a key component of successful remote working. And, with COVID-19 playing a significant role in business operations today, staying connected with your peers and the broader organization is more important now than it has ever been in the past.
Guides to Getting Started with Remote Work
Remote working is a solution that can help organizations in times of crisis to keep business flowing and in times of health to increase productivity, efficiency and improve culture. Workplace can help organizations get started in a way that's simple and low-cost, we've created two downloadable guides for small businesses or enterprises based on your company size.