Need some Employee Recognition ideas? One of the key HR trends for 2019 is that organizations are putting more of an emphasis on employee recognition. But, why is employee recognition so important? It helps increase employee engagement, reduce turnover, and improve productivity and morale.
The reality is that:
85% of the global workforce is disengaged (Gallup Poll). An actively disengaged employee costs their organization $3,400 for every $10,000 of their salary; and

43% of millennials are planning to leave their current job within the next two years (Deloitte) and 50% of the workforce will be millennials in less than 2 years.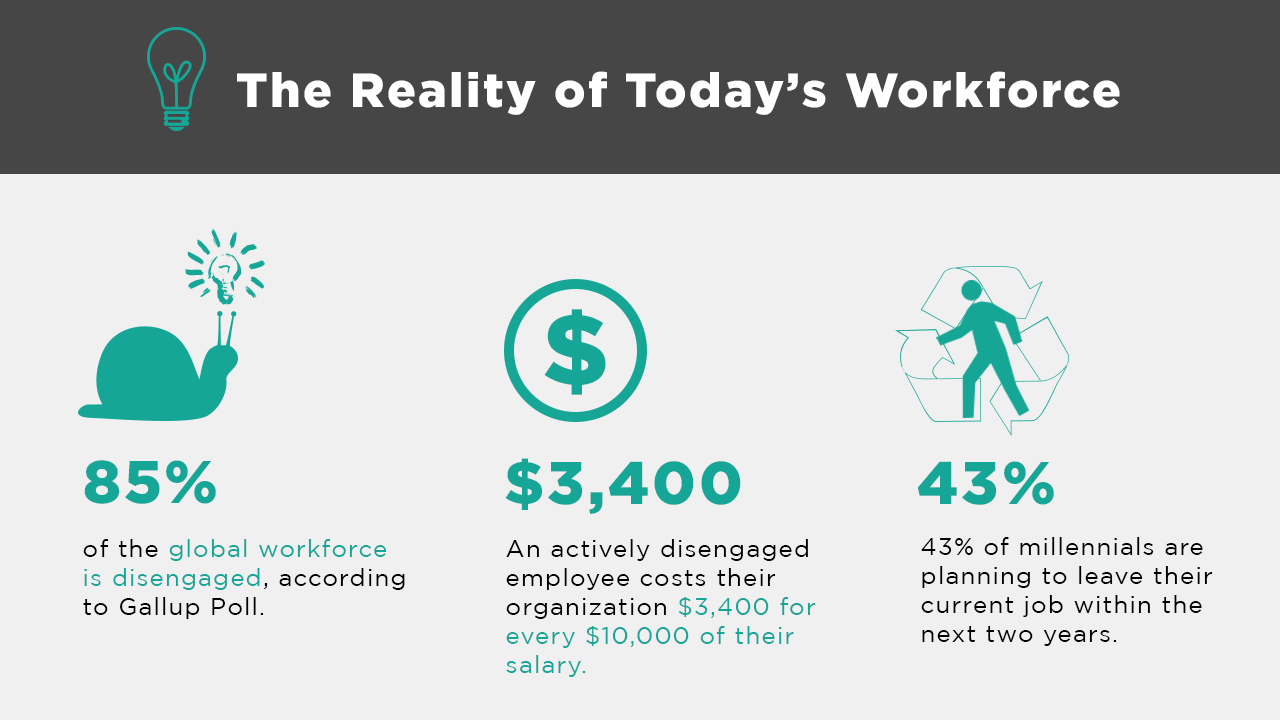 Here are more stats to understand why employee recognition is so important to employers:
According to a survey, 58% employers believe giving recognition helps improve employee engagement.

50% of employees believe that being recognized for their hard work improves relationship with their managers and helps build trust with them as well.

Lack of appreciation is the reason for 79% of people who quit their job.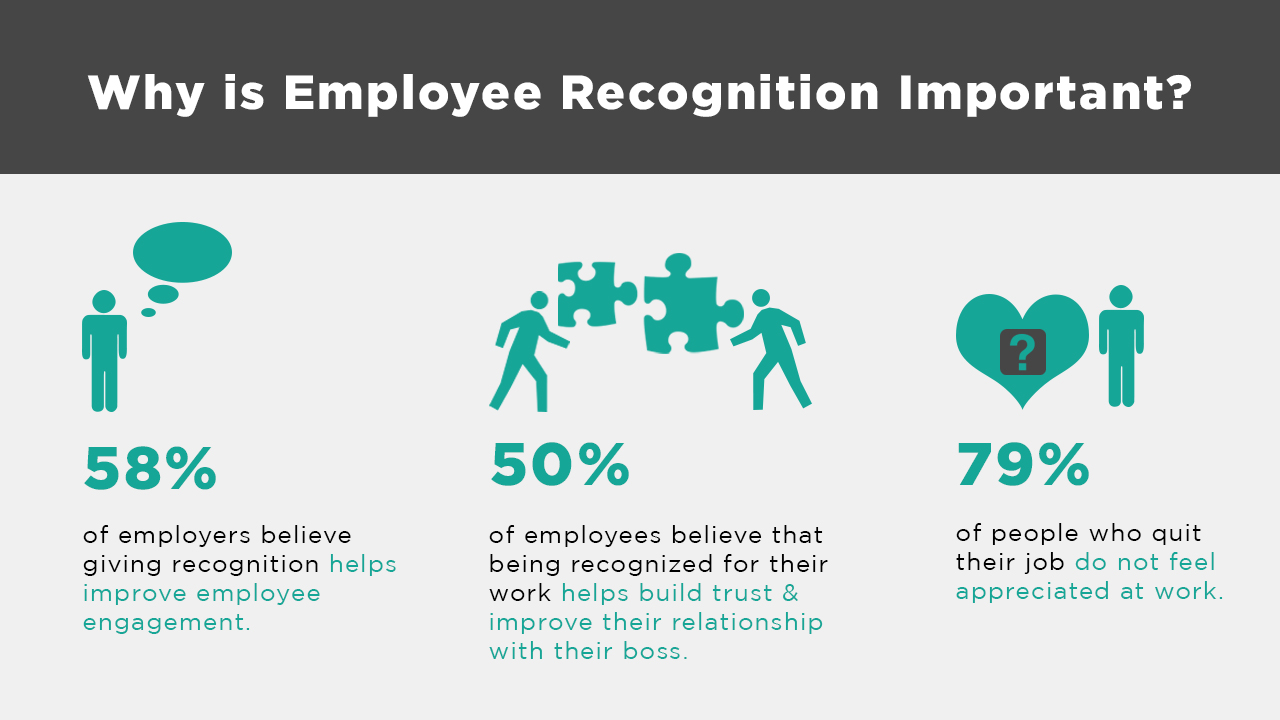 So, what are some of the employee recognition ideas that you can implement right away? Here are three suggestions from us:
Employee Recognition Idea #1. Implement the right tool – Workplace by Facebook
Workplace by Facebook (Workplace) is a tool that makes recognizing your team's achievements easy and fun. Here at LineZero, we have an "Internal Kudos" group where anyone can publish a post to recognize their colleagues' hard work. The kudos do not need to come only from managers. Co-workers post to this group any time they witness a job well-done.
It is an open group, meaning that everyone in the organization is part of it. All posts to the group are available to every member of LineZero, and when a colleague posts kudos in the group, everyone gets a notification of the new post, allowing the opportunity to sign into Workplace to see the details. Colleagues who agree with the kudos posted by you can "like", "comment", or "share" the sentiment any time.
Want to see Workplace in action? Watch a demo here >>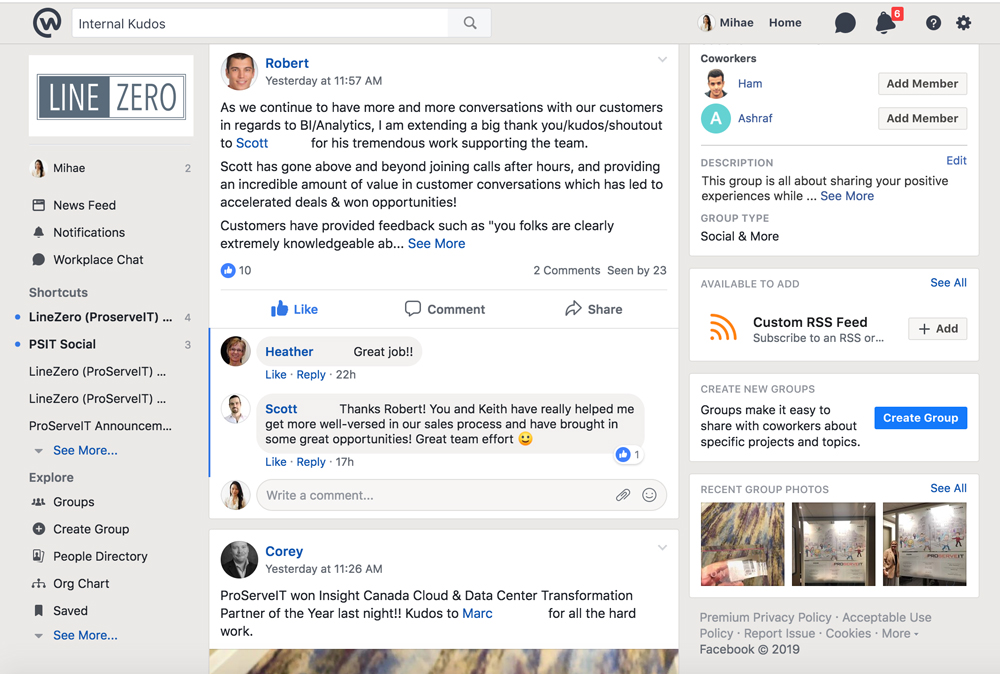 Employee Recognition Idea #2. Public recognition during team meetings
Utilizing Workplace helps you recognize achievements whenever you want – no need to wait until the next team meeting takes place.
However, there is a merit to giving recognition live at a meeting when everyone is present. At LineZero, we allocate time in the beginning of every bi-monthly sales & marketing team meeting to celebrate our team's success and recognize the hard work that went in to make the success happen. We call this time the "Gong Show", where the person recognized has a chance to come to the front of the conference room to ring a gong.
For those who are not part of the sales & marketing team, we go live on Workplace when the "Gong Show" takes place. Everyone else in the organization can watch what's happening during the "Gong Show" live on Workplace. Having an employee recognition activity, and producing live video from it is a great way to recognize those employees who have gone above and beyond.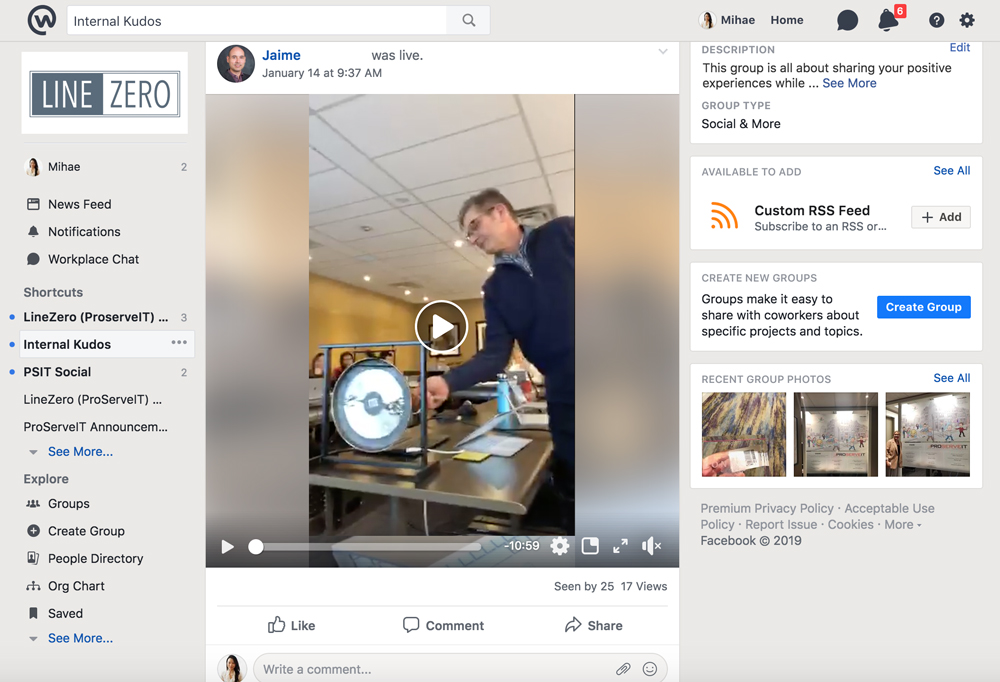 Employee Recognition Idea #3. Employee Awards
We believe employee recognition ideas you implement should align with your company values and culture. This allows employees to think about the core values that your organization believes in and align their behavior with the values. This helps strengthening your brand and differentiators.
At LineZero, we give out Employee Awards every year at our Annual General Meeting. Each company value becomes an award entry. After the award winners are announced, one of our office windows is decorated with a creative graphic that shows the winners' personalities and the company values. This has helped all of us to remember the core values we believe in and the window art has become a major communication starter when our clients and partners visit our office.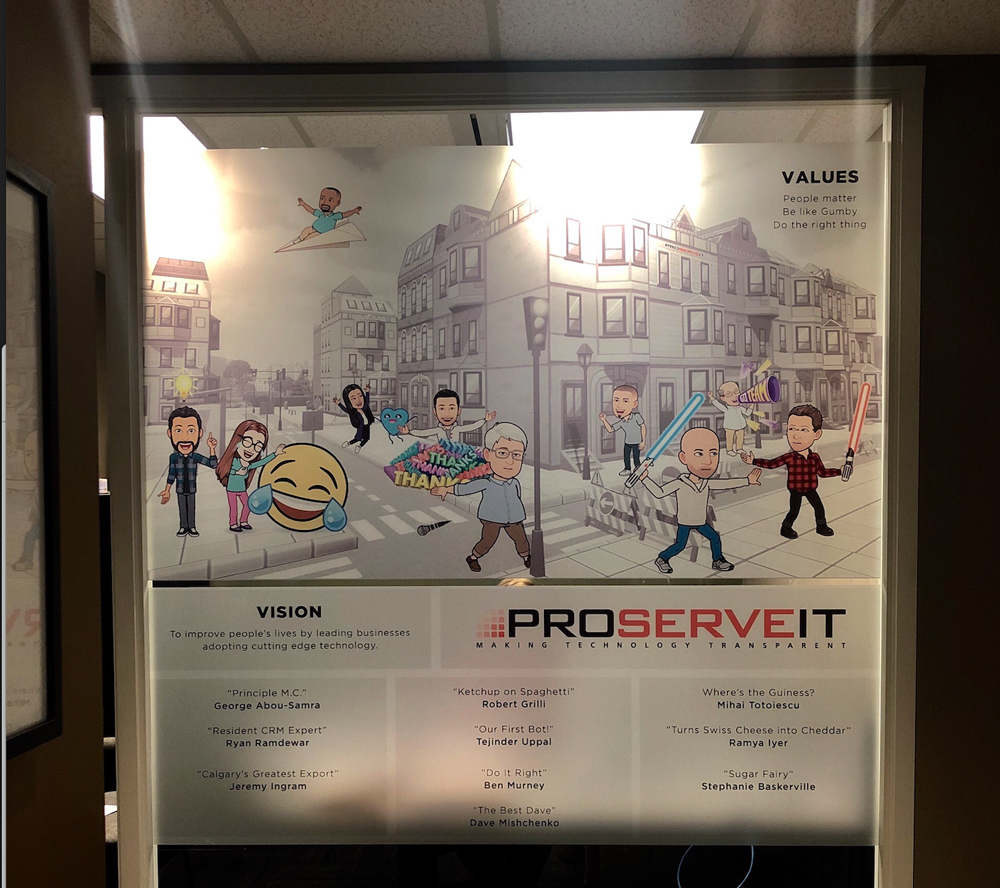 Find out more about how Workplace by Facebook can help with employee recognition
LineZero team will be at the HRPA Annual Conference and Trade Show, the world's second-largest Human Resources conference from January 30th to February 1st, 2019. Stop by our booth #918 to hear more about how Workplace can help your organization with employee recognition and more!