Today is Camp Day – a day where you can help underprivileged kids go to camp, simply by buying your usual coffee from participating Tim Hortons restaurants! This simple act might not seem like much to you – after all, if you're anything like the majority out there, you can't start your day without a "cuppa joe". But, to children ages 12 to 16, who wouldn't normally be given the chance to go to camp and to learn various skills, like leadership, responsibility, and resilience, your coffee purchase or donation today means a world of difference to them. With that purchase, underprivileged children have the chance to spend time at a camp that's filled with people who want to help them not just believe in what they're capable of, but also help these youth to reach their potential and change their stories for the better!
Not only is LineZero supporting this with our own visits to Tim Hortons throughout the days (check out our collage below!), but we're proud to have been able to help Tim Hortons Foundation Camps (Tims Camps) to find a new corporate social networking and internal communication platform that will help them connect and collaborate with each other and break down the silos that were existing between various teams, camps, and committees.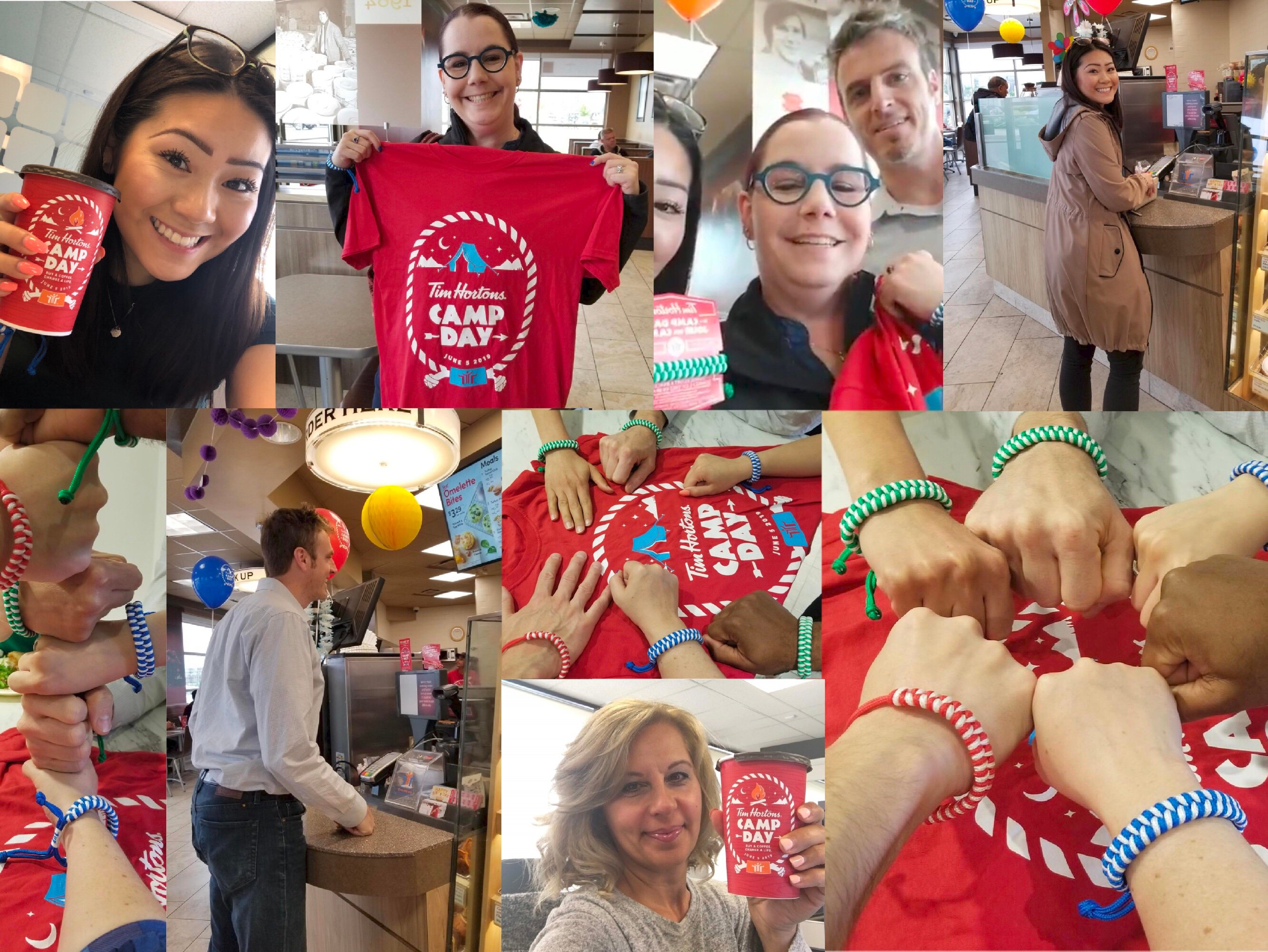 Why Did Tims Camps Choose Workplace?
Tims Camps was looking for a way to:
Easily share information nationally across

7

camps;

Broadcast and share successes across all teams

;

Share Camp Day behind-the-scenes photos and live videos from across the restaurants, run contests, and share the fun and the hard work that goes into making Camp Day successful

.
Workplace by Facebook (Workplace) provided an answer to these solutions. And, through our partnership with Workplace, LineZero was able to help Tims Camps to implement Workplace for their full-time employees, just in time for this year's Camp Day!
Tims Camps will be able to use Workplace to share stories and announcements, post photos from various restaurants across the country, use the live video features to broadcast meetings (like their Weekly Home Office Huddle to the whole organization), and more! And for those who are working in different provinces, distance is no longer a factor – with those live video capabilities, employees can experience meetings and announcements as though they're physically present.
Tims Camps was especially excited to launch before Camp Day and celebrate their largest annual fundraiser together – restaurants across the country now have a platform to share their Camp Day photos and videos on Workplace and spread that Camp Day spirit to the entire organization!
As part of the Workplace launch for their organization, LineZero's marketing team worked with Tims Camps employees and put together a short video that Tims Camps could share with their employees, to show them the benefits of their new Workplace platform and introduce them to how Workplace works. Take a look!
Interested in Workplace for Your Organization?
LineZero can help! If you're looking for a way to increase communication and collaboration within your organization, and unite people across borders, Workplace might be the right platform for you! Give us a shout to learn more about how Workplace can help your organization, and to determine how you can get started with Workplace today!