By: Caroline Mikhail, Workplace by Facebook Officer and Strategist, LineZero
Workplace by Facebook (Workplace) is moving to a workplace.com domain! Many organizations have been asking for a clearer separation between Workplace and Facebook, and to accommodate this, Workplace has purchased the workplace.com domain, and is making it available to Workplace Premium customers. Starting March 25th, 2019, Workplace Premium customers can move their Workplace community from company.facebook.com to the new company.workplace.com domain.
If you're using Workplace Standard, you'll be moved to workplace.com automatically on May 8, 2019.
If you are a Workplace administrator in your organization, you will have already received an email from the Workplace team announcing the new workplace.com domain and should have seen the message below when you signed into your Workplace environment: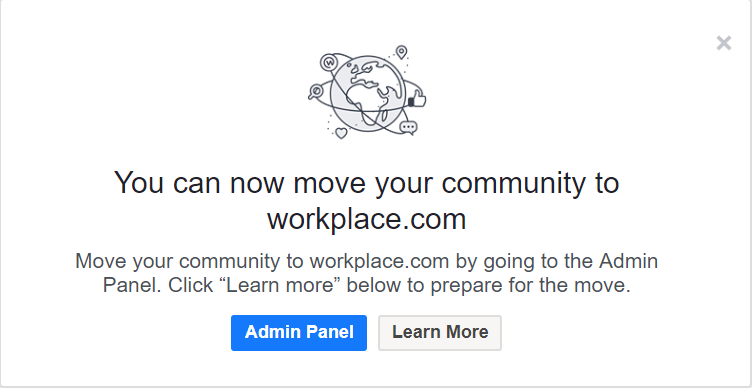 Why Move to workplace.com?
This move should assist in addressing any employee security and privacy concerns, and, as mentioned, it will show a greater separation between the two platforms, which will allay certain questions, such as "Is this Facebook?", "Will my Facebook posts appear here?", or "Is my personal Facebook and my work Workplace linked in any way?"
How do I move to workplace.com?
If you decided to move to workplace.com, you have the option in the preference section of the Admin Panel to change from facebook.com to workplace.com.

The on/off button is to move everyone in your community to workplace.com. You can toggle this back if there are any issues, but we do not recommend moving back and forth multiple times. The Learn More link will take you to the Workplace's help page where you can see frequently asked questions and get more detailed information. When you are ready, just turn the switch on, and that's it! You are now on workplace.com.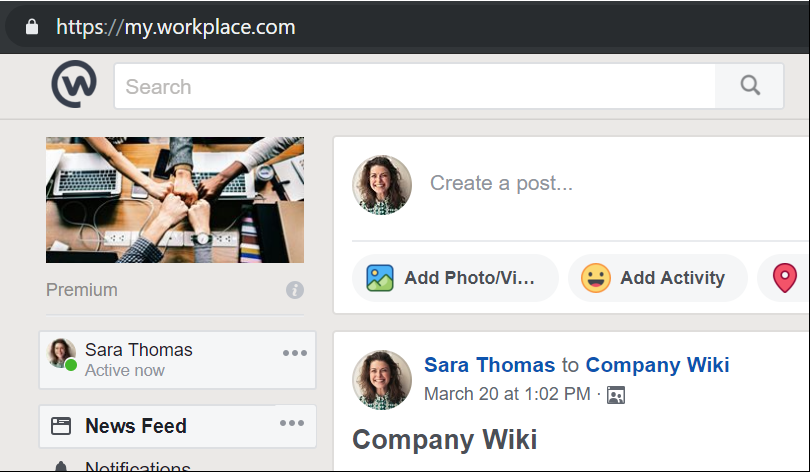 Are you ready to move to workplace.com?
Before moving to workplace.com, it is important to prepare for the move. Here are some of the suggested questions that we recommend you ask yourself:
Is your facebook.com URL currently used as your home page?
Is there a published link on any other platform?
Are there any training documents with the facebook.com URL?
Are you using the URL in any of your apps or custom apps?
Are you ready to switch your SSO URLs?
Are you planning to change your Account Management (SCIM) and Graph APIs URLs
Did you add the URL to your anti-spam configuration?
Will anything break if I move?
After you move to workplace.com, when you visit Workplace using the old facebook.com link, you will automatically be redirected to workplace.com version of the page without disruption. The workplace team currently has no plan to deprecate facebook.com Workplace links.
Ready to Move to workplace.com?
If you are ready to move to workplace.com and would like an expert's help, we are here to give you a hand! Here is some more detailed information on how we can help. >>