As a Workplace Partner, we want to take a moment to share what LineZero is doing to ensure the safety of our employees and the support of our customers through the COVID-19 pandemic. We see many businesses on a daily basis experiencing turbulence during these uncertain times, and LineZero wants to guarantee that we are committed to helping you navigate this situation, both internally with your employees, and externally with your clients and customers.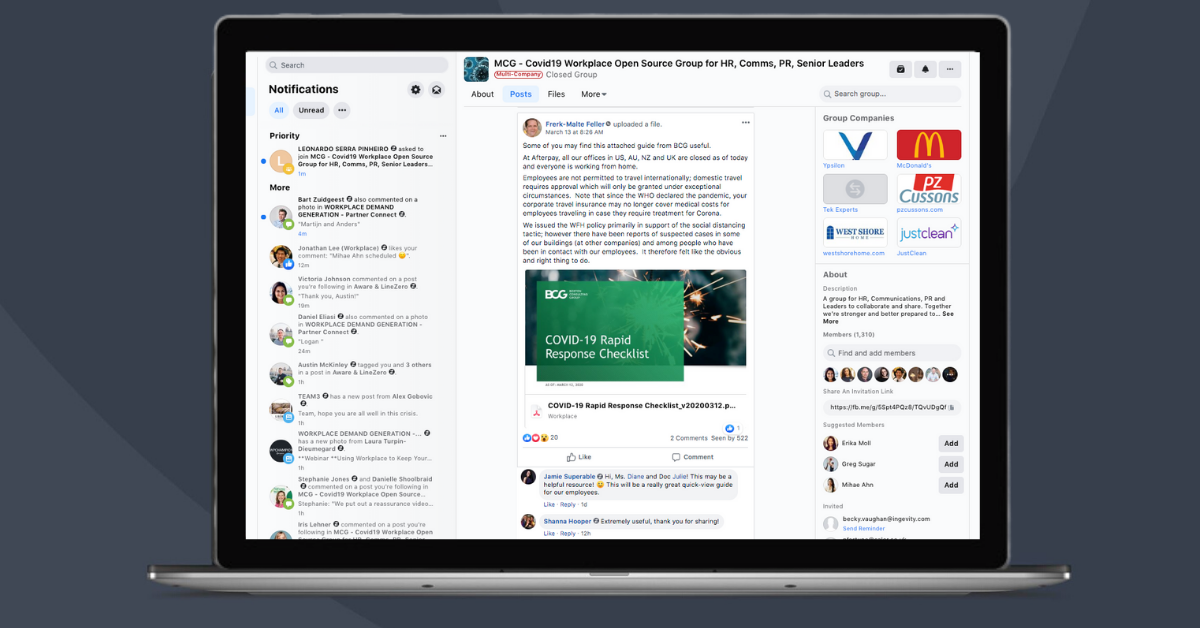 As a Digital Collaboration Partner, our business model is already mostly remote work. We have employees globally dispersed throughout Vietnam, France, Mexico, the US, and Canada. Still, we want to ensure the safety of our employees, our clients, and the communities we live in and support day-to-day.

Our management team meets weekly, and an ongoing agenda item is that of COVID-19; how it may impact our organization, clients, and the company. In light of helping other businesses, we are sharing our internal changes, which took effect March 10th, should you want to use or implement them internally.
Health and Safety:
1. Team Members are advised to refrain from shaking hands with customers, guests, etc.

2. Team Members are reminded to stay home if they are ill or if they have a fever. Managers will continue to reinforce this message.

3. Team Members are reminded to practise good hygiene habits, including coughing and sneezing into a tissue or inside of the elbow, and washing hands afterwards.

4. Managers will monitor employees for illness. If somebody takes ill during the day, we will see that they get home safely and seek medical attention, as necessary.

5. All offices will be equipped with a scanning thermometer, should we need to check the temperature of employees or guests.

6. All company social events are postponed.

7. The external janitorial company has increased the frequency of cleaning of "high touch" areas, such as doorknobs, washrooms, etc. They are using anti-virus disinfectant to clean these areas more frequently.

8. Team members are being asked to consider activities and choices that will boost their immune system. Here is an article with helpful information.
Business Continuation:
1. Managers are being asked to make sure everyone is ready to work from home, if necessary. This may be necessary if schools close or if people have been or will be travelling abroad.
Services:
1. We have ongoing communication with vendors and customers regarding orders, onsite visits, and hardware being shipped.
2. We are looking at helping our clients become 100% remote capable and ready for an incident. We will be asking clients to test out their remote access strategies.
Travel:
1. All Team Members who travel (Business or Personal) must contact a VP before returning to the office. If employees can't get in touch with a VP, they are advised to contact the President directly. Until authorized to return to the office, employees are to work from home under self-quarantine.

2. We are strongly discouraging personal travel to the areas currently identified as areas impacted by Coronavirus, as outlined by the Canadian government. Please see advisory.

3. A VP must authorize all business travel (via train or plane) prior to departure.
What else are we doing to keep employees connected and engaged?
Here are some of the things we have implemented internally:
1. Using Workplace, we have set up an internal channel for our team to share information, company updates, questions, feedback, and support surrounding anything related to COVID-19.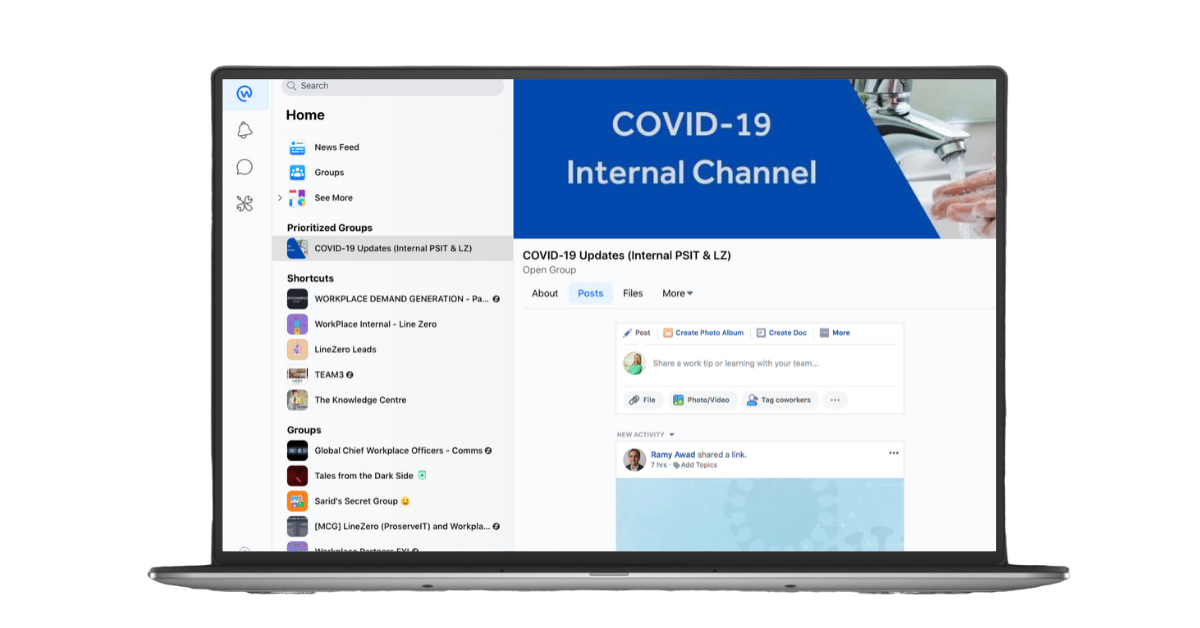 2. We have engaged in a daily 'social hour', where the entire team has the option of video conferencing in and sharing video of their favourite drinks while they relax and unwind.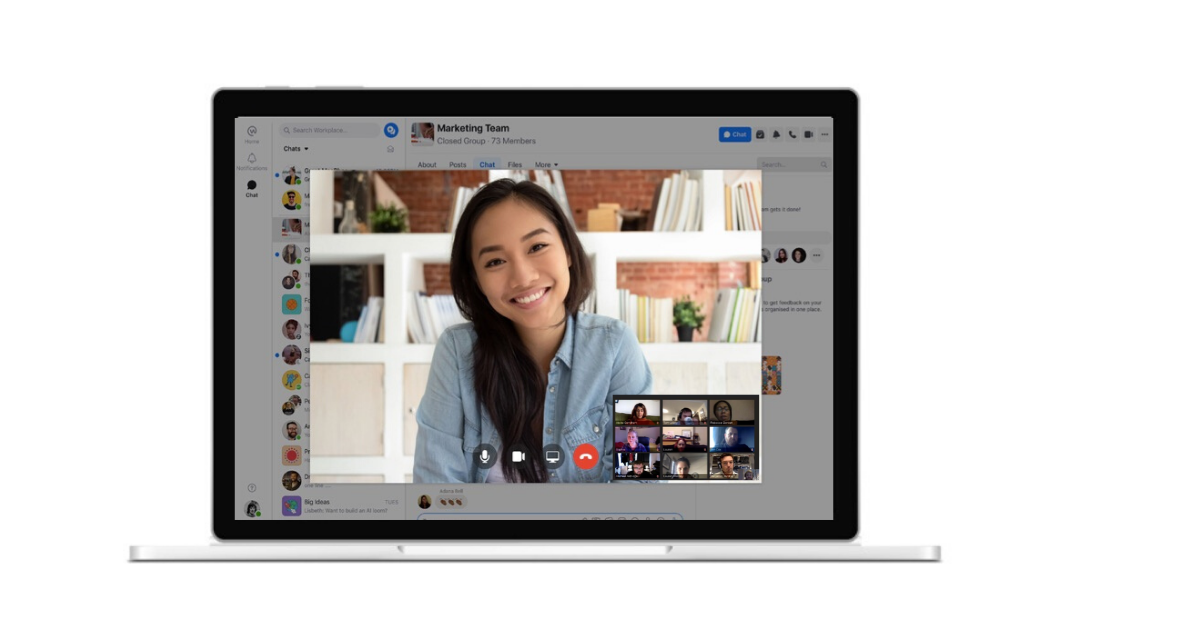 3. We have increased our "Open Office Hours" with the President from monthly to twice weekly. This is a live video call with the President of the company, using both Workplace and Microsoft Teams capabilities, and allows for the team to get company updates, ask questions, share tips and best practices, and discuss concerns.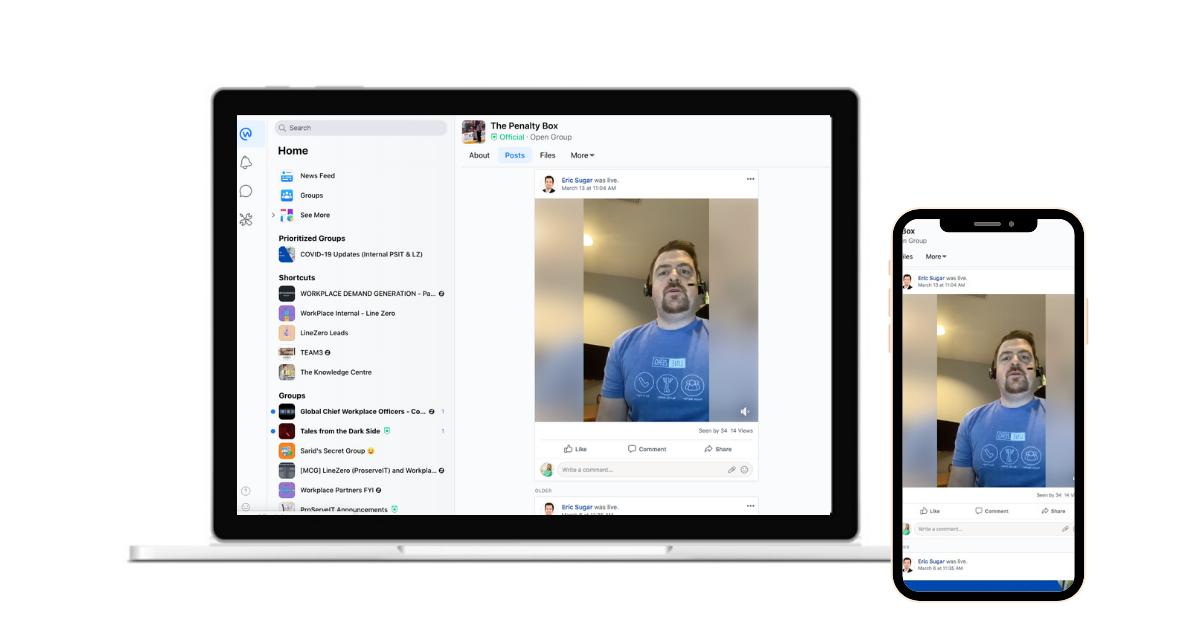 Our team is also taking the initiative to be social, which keeping socially distant, with activities like a video game night.

One of our team members, Sarid Layton, is an admin in a large Workplace multi-company group, which was created by two women at Purplebricks; it's 100% lead by business leaders, looking to support and help throughout the crisis. If you would like to join, connect with Sarid, and she will get you access. You do not need to be a Workplace customer to access this online group.

Should you and your business need help to implement any of the above policies, provide communications to your clients, and transition to a more agile work environment. Or you have any questions at all; please feel free to connect on LinkedIn or email us at engage@linezero.com - we are here to help.