We Help Organizations Build
Better Company Culture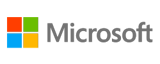 As a multi-award winning Microsoft Cloud Partner, LineZero is led by a people-centric president and leadership team that assists organizations in building healthy culture, connection, and community for their amazing employees.

With Workplace from Meta, we help build an environment that is intimate and open to everyone within the team. We include those from geographically dispersed offices through the interconnectedness of Workplace. Keep all your employees in good community, connected and engaged!


Discover how Workplace from Meta can enhance your company culture today!

Customers who put Their
trust

in

Workplace from Meta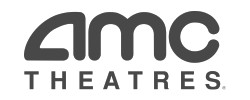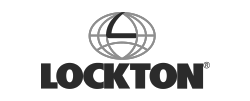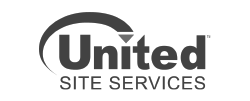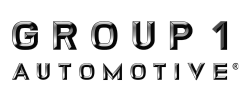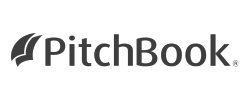 "LineZero was an essential key to Delek's success with launching Workplace. Our company was looking for an easy-to-use platform that could communicate and reach all employees with several business units and locations. Although Workplace is very user friendly, we have no doubt that teaming with LineZero made the difference in accomplishing the best-case outcome! Delek currently has 79% active users after six month and it's constantly growing. We truly owe our success to LineZero."

"I've used Workplace as a story and network activity alert. I've discovered field efforts, anti-poaching successes, non-US focused action campaigns, and more. I also use it to alert my team to such opportunities. It's quick, the notifications are seamless with our Facebook-heavy lifestyle, and I find the interface easy and comforting."

"Group 1 Automotive has had a very successful early implementation with Workplace for our 14,000 employees in the US and UK. We would not have been nearly as successful without the guidance and constant support from LineZero. They were with us every step of the way, helping us avoid mistakes that would have been easy to make . In addition, LineZero keeps us moving forward with new targets, timetables, and use cases for Workplace. They are true partners with us and they add tremendous value."
Workplace from Meta

has an

impact

!
Return on investment in 3 years
hours/week saved by internal comms and HR professionals
min/week saving in efficiencies in hybrid and remote work collaboration
increase in employee retention
With assistance from the experts at LineZero, Workplace from Meta can help improve your current employee experience by:
✔️ Engaging every employee by giving them a digital voice
✔️ Upgrading your leadership communications
✔️ Bringing employees closer together with simple, effective integrations
✔️ Growing a company culture of care and belonging
DISCOVER HOW LINEZERO CAN HELP
ENHANCE

YOUR

EMPLOYEE EXPERIENCE

!
Get immediate replies: Ask our chatbot (bottom - right corner of your screen) and someone will be able to assist you right away.
*Please note that our chatbot hours are from 8am to 5pm ET.
Frequently

asked

questions (FAQs)

Who is LineZero?
LineZero is a Workplace from Meta partner that leverages its team's extensive experience from the Microsoft ecosystem to support US and Canadian customers.
We offer a full suite of services from design, pilot, integration, to implementation, to help build the workplace environment employees want.
What is Workplace from Meta?
Workplace from Meta is a unique, mobile-friendly company intranet platform designed to enhance your employee experience, so your people feel more inspired to do their best work.
How can Workplace benefit my organization?
By simplifying your business communications, Workplace inspires all levels of your organization to embrace digital and mobile for work, while adopting a culture of speed and transparency.

Workplace integrates with business tools your company already uses, including Microsoft 365 and Google Workspace, for a secure and productive way of sharing knowledge, collaborating and building community.
How many users does Workplace have?
Workplace has 7+ million paid users around the globe spanning many industries including retail, technology, telecommunications, financial services, media, entertainment, hospitality and much more.
How secure is my data and privacy on Workplace?
Workplace is certified for the highest security standards and, because it's from Meta, it benefits from world-class security, infrastructure and features designed to keep people and companies safe.

Your data belongs to you. It is kept separate from Facebook and no ads will be shown to you via the platform.

Find out more on our Security page.