Last year at Meta Connect 2021, Meta CEO Mark Zuckerberg laid out the vision for the Metaverse as the successor to the mobile internet — a set of interconnected digital spaces and virtual reality that lets you do things you can't do in the physical world. Importantly, it'll be characterized by social presence, the feeling that you're right there with another person, no matter where in the world you happen to be. In keeping with that vision, he also announced a new brand for the company, Meta, to better reflect their focus moving forward.
This year on October 11, Meta Connect 2022 took place and Zuckerberg took the virtual stage alongside leaders from Reality Labs at Meta and some special guests to showcase the progress they've made toward virtual and augmented reality over the past year.
In this blog you will find:
Quick Summary of Meta Connect 2022
The Future of Work with LineZero
This blog summarizes the Meta Connect events, which hold a few surprises! As a trusted partner of Workplace from Meta, we, LineZero will introduce the event in our Metaverse News Collection. Check them out one by one like unwrapping a special gift for you! All the sessions from Connect are available to watch here.
quick summary of Meta connect 2022
At Meta Connect 2022, Meta showed the real possibility of Metaverse in the business world. Here are the highlights from Meta Connect 2022, featuring CEO Mark Zuckerberg and other top executives.
Introducing Meta Quest Pro: Great for Work

Meta Quest Pro is the first entry in Meta's new high-end line of devices, and it's packed with innovative features like high-res sensors for robust mixed reality experiences, crisp LCD displays for sharp visuals, a completely new and sleeker design, plus eye tracking and Natural Facial Expressions to help your avatar reflect you more naturally in virtual reality (VR).
The Meta Quest Pro is not only for playing games but can be used for new ways to work. Watch this one-minute video on how this high-tech gadget can change the future of work.
See more features of Meta Quest Pro here.
Meta Horizon Workrooms: Your New Virtual Office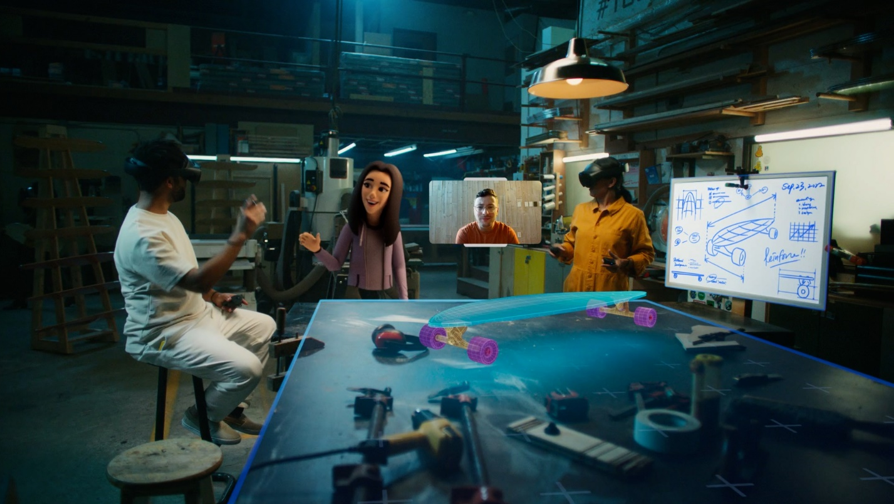 Last year, Meta announced the beta of Meta Horizon Workrooms, a VR space for teams to connect and collaborate in a virtual and mixed reality. Now, they're adding a series of new Workrooms features—purposefully built and optimized for the Meta Quest Pro—to help you be more productive, collaborative, and creative.
Powering Productivity with Microsoft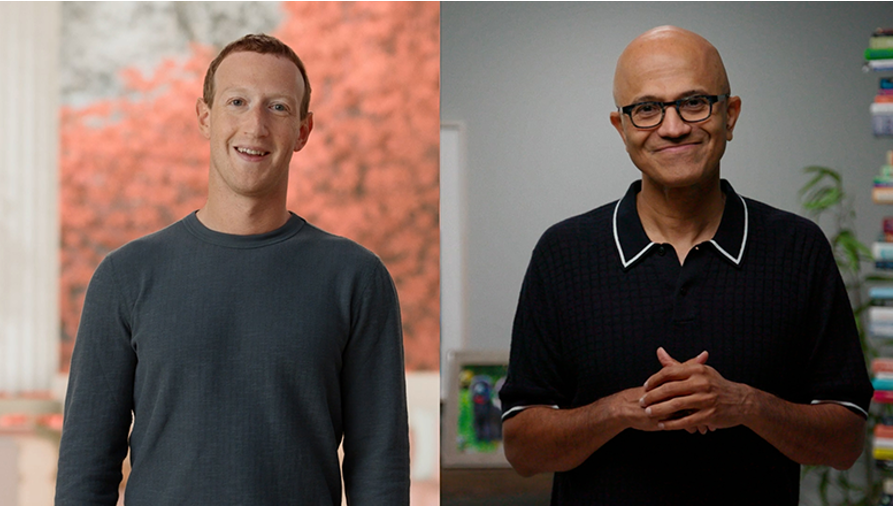 Mark Zuckerberg was joined by Microsoft Chairman and CEO Satya Nadella, and together, they shared their plans to accelerate the future of work. This partnership can make Meta Quest Pro into an enterprise-ready device that's easy to use, deploy, and manage at scale. Watch the five-minute video:
Accenture CEO, Julie Sweet, also revealed at Connect that the global professional services company is teaming up with Meta and Microsoft to help businesses around the world create new experiences that accelerate the future of work. Accenture deployed 60,000 Meta Quest 2 devices over the last year and welcomed 150,000 people during their onboarding process in its virtual campus, co-created with Microsoft.
MOre Powerful Partnerships
Meta has been working with dozens of partners to create new experiences for people to get things done in VR. The collaboration with Autodesk and Adobe caught many people's attention. Autodesk is updating their collaborative design review app with Meta Quest Pro, which will give architects and designers a new way of reviewing 3D models immersively. In addition, a partnership with Adobe will help people get more done in VR and bring major advances in productivity in VR.
the future of work with linezero

Over 10 million people at some of the world's most innovative companies have already experienced the 'Workplace effect'. As a trusted Workplace from Meta Partner, LineZero helps enterprises improve organizational communications, grow employee engagement, and create a positive work culture through powerful digital solutions.
Workplace from Meta is the perfect solution for businesses that want to be ahead of the curve and prepared for the future of work. Contact us today to learn more!
For more information about the Metaverse, here are related blogs that might be of interest:
Why Are Graphics in the Metaverse Seem not Modern & Without Legs?
Metaverse News Conllection! – September Edition | LINEZERO
What are the Meetings in the Metaverse? | THE FUTURE OF VIRTUAL OFFICE
Not using Workplace by Meta yet?
Want to see how Workplace by Meta could take your internal communications strategy to the next digital level and help you to reach everyone across your organization in a more efficient and effective manner? Give us a shout! Through a live demo of the Workplace platform, we'll help you to brainstorm ideas on how to utilize Workplace to achieve your organization's goals and objectives around internal communications.
Already Using Workplace by Meta?
If you'd like to explore more opportunities to learn how to use Workplace to improve your internal communications strategy and be part of the Corporate Metaverse, we'd love to chat! Give us a call if you want to learn how to use Workplace to enhance employee interaction and engagement.
Compiled by Hyun-Jin Im