Maintaining effective virtual communication has become the need of the hour. The advent of Covid-19 in 2020 increased the need for virtual communication, and the corporate workspace has not been the same ever since. Before we knew it, all business meetings and conferences took place online, purely out of necessity.
Virtual communication occurs when everyone participating in a meeting is present through an online mode of communication like Zoom, Microsoft Teams, Skype, or other video conferencing tools. On the other hand, hybrid communication is when some people participate online while the rest are present onsite.
Both virtual and hybrid communication has become extremely important in today's corporate environment. This is because virtual communication makes it possible for colleagues to collaborate effectively even if they are not present in the same place physically.
Today, we will talk about some corporate communication strategies that may prove to be fruitful for teams that are working in a remote or hybrid setting.
In this blog, you will find:
⛰️ Challenges in Virtual Communication
😎 4 tips for Mastering Virtual Communication
📱 The Role of Workplace in Virtual Communication
👍 Companies Implementing Communication Strategies With Workplace From Meta
Virtual communication, if done efficiently, can be just as practical as in-person communication. However, it's still a relatively new concept. Many corporate workspaces find it difficult to collaborate virtually due to the following challenges:
Challenges in virtual communication:
Virtual communication often needs more structure, which can result in employees feeling constantly busy and shifting from one meeting or message to another rather than being able to concentrate on important information and processes.

Virtual communication is hard to maintain properly: A big reason for this is oftentimes, information tends to get lost. This is because there's a lack of good content platforms that can keep employees updated.

Another reason for poor virtual communication is the absence of organization:


4 Tips for Mastering Virtual Communication in the Corporate Environment
Let's discuss some tips for mastering virtual communication in the corporate environment.
1. Encourage Spontaneous Communication
Spontaneous communication can improve the quality of collaboration. You can increase the level of communication simply by prompting the participants in a meeting to pitch in their ideas. Not only will this promote solution-oriented thinking, but it will also show your teammates that you value their input.
2. Create Mutually Interactive Meetings
In any collaborative meeting, participants need to interact with each other. Make sure that you give way to this kind of communication by encouraging employees to talk to each other instead of having one person speak for the entire meeting. This will make sessions richer and more immersive.
3. Improve Engagement with your employees
Engage your employees by asking them for feedback directly. This makes sure that no one loses touch with one another. Furthermore, it may help to hire professionals who know their way around communication and who can host conferences, webinars, etc.
4. Make the content Accessible
Now, when it comes to virtual communication, the question isn't just how to get people to talk to each other. One of the biggest reasons for hindered progress in the workplace is inaccessible content. Create a content hub that is accessible to everyone. This will ensure that no one is left behind and the work gets done on time.
For example, Workplace from Meta offers a Knowledge Library feature that can be used to create a central hub for important company information, documents, and resources. This makes it easy for employees to access the information they need, regardless of their location or department. By providing a centralized platform for content sharing, it helps to break down silos and promote collaboration across the organization, leading to increased productivity and better results.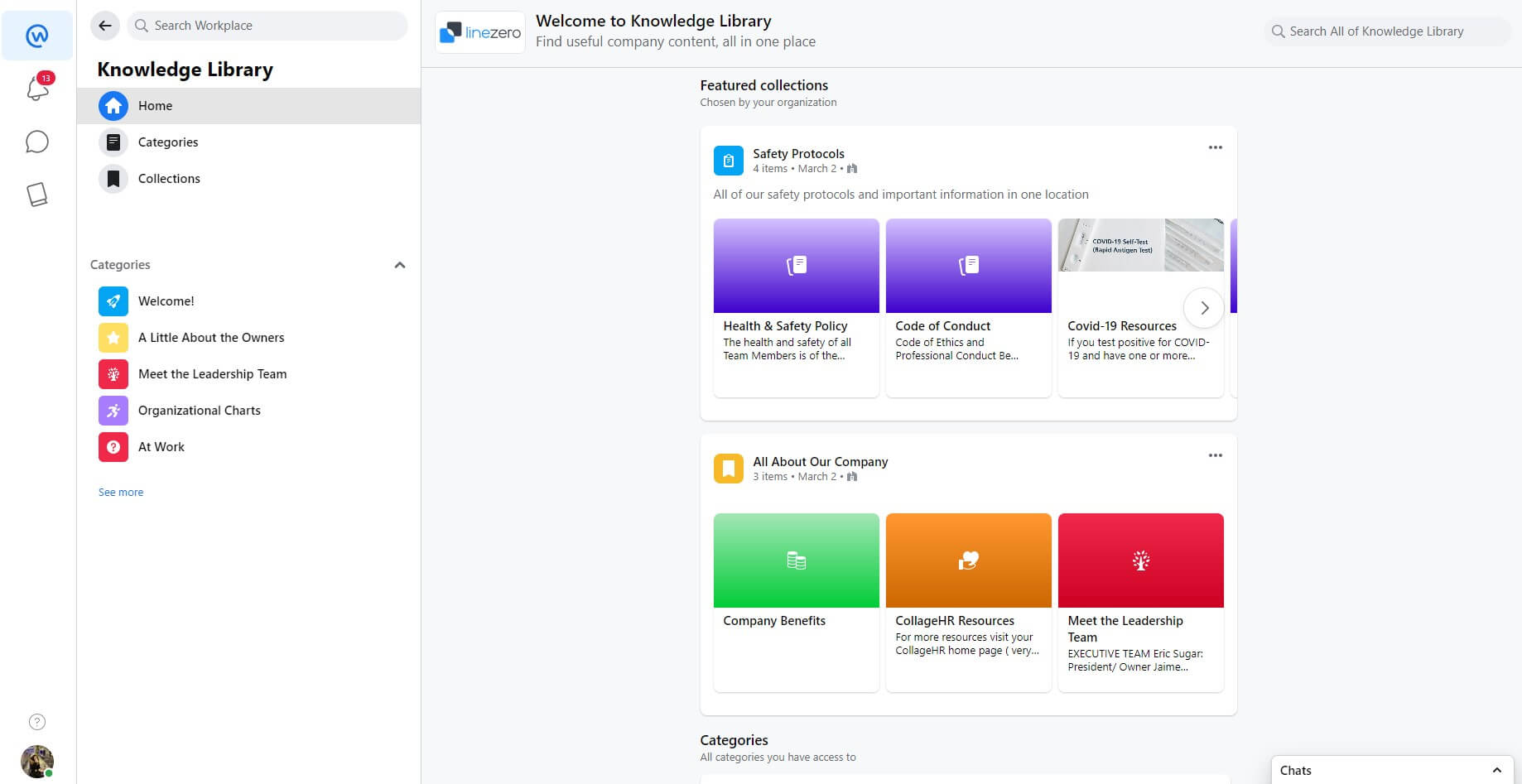 Use an all-around communication software like Workplace from Meta. It makes communication easier and ensures that everyone in the company stays up to date.
Let's look at how Workplace from Meta can enhance internal and external communication among the team.


The Role of Workplace from Meta in Virtual Communication
Workplace from Meta can significantly improve the employee experience. It's an effective communication tool that makes it possible for everyone in the company to stay connected. With Workplace from Meta, you can use features like Group chat, Video calls, and live Q&A.
Workplace from Meta can play a vital role in maintaining virtual communication among employees. Here's what Workplace can do for your company:
It provides a robust communication system that allows you to solve problems like business communication and employee engagement, improve team culture, and increase connections.

With features like Groups, Knowledge Library, and Important Posts, you can make sure that the flow of information remains intact.

Workplace from Meta is essentially like Facebook, but for your organization. This means you can host live sessions, encourage employees to comment

on various matters, etc.

Helps expedite remote work processes by allowing employees to collaborate on projects effortlessly using tools such as Groups, Chat, and Video calls.

The platform's Insights dashboard lets you measure employee engagement and sentiment, which may help you better understand your staff and optimize communication methods.

Workplace now offers mobile access, allowing employees to stay connected and engaged while on the road.
Companies Implementing Communication Strategies With Workplace From Meta
Workplace from Meta has been in action at several big names like Nestle, Walmart, AstraZeneca, Telenor, Coty, and Softvision. These companies have committed to effective communication by integrating Workplace from Meta into their workflow.
For example, Walmart launched the 'Value Makers' group in Workplace from Meta as part of a 30-day campaign. This group welcomed ideas and suggestions from employees across multiple divisions. This also allowed them to hold a conversation and collaborate with other individuals.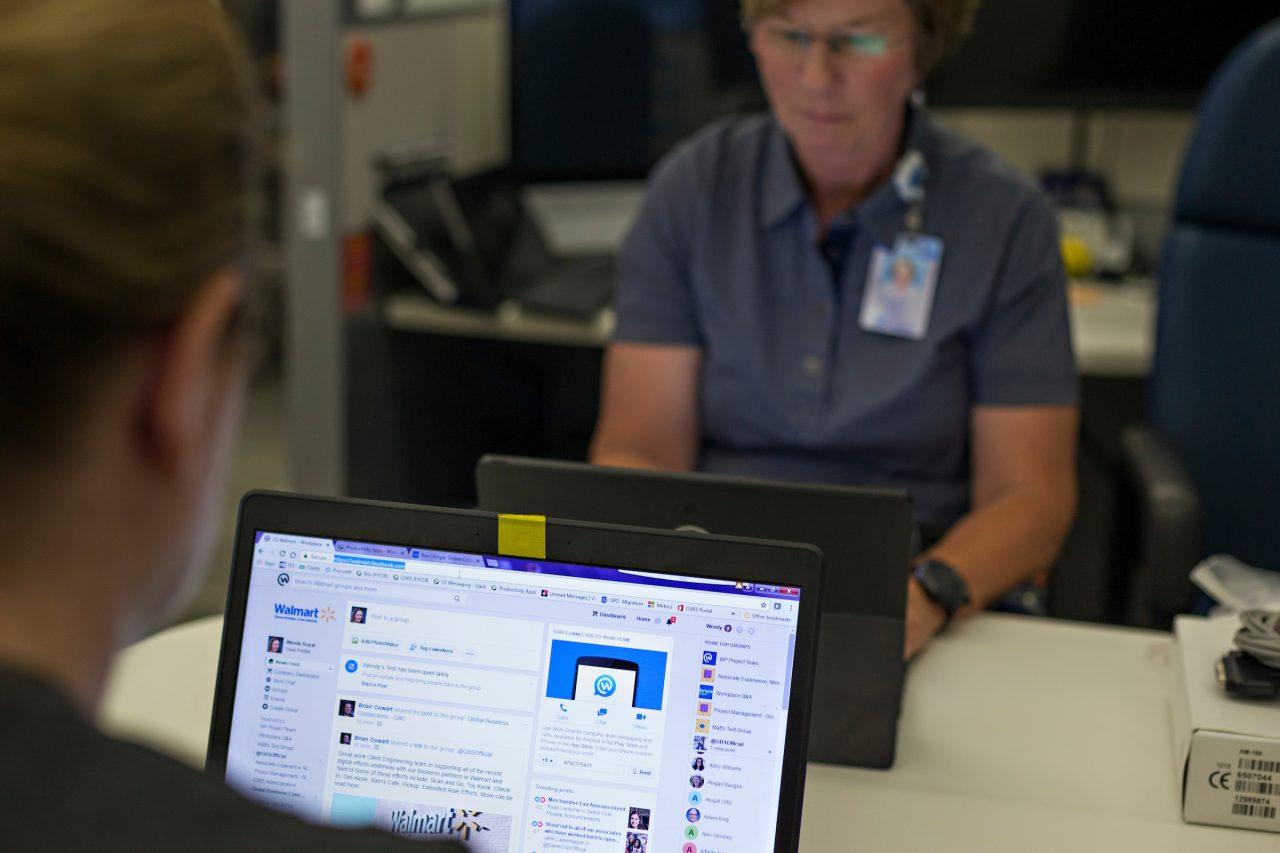 Not only does this show that Workplace from Meta can help employees feel seen and heard, but it also encourages people to connect and grow as part of the team. Furthermore, it's mobile-friendly, so you can access it wherever you want. All you need is a smartphone and an internet connection. In addition, it's completely secure.
The COVID-19 pandemic made it necessary for teams to work and communicate remotely. Workplace from Meta is a great one-stop solution for all employee connection requirements. It's user-friendly, easy to use, and integrated with software like Google Drive, Azure AD, Office 365, and DocuSign.


Conclusion:
To summarize, virtual and hybrid communication have become critical for efficient cooperation in the business sector, particularly with the increased requirement for distant work as a result of the COVID-19 epidemic. However, many organizations fail to sustain efficient virtual communication due to unstructured communication, a lack of management, and unavailable material. Companies may address these obstacles by implementing tactics such as spontaneous communication, mutually participatory meetings, increased engagement, and easily available material.

---
Struggling with Virtual Communication?
If you struggle to maintain an effective virtual communication culture, Workplace from Meta may be your next step. You can learn more about Workplace from Meta with LineZero.
Contact us today to learn how it can improve communication and ensure no hindrances in your business.
Get in touch with us and stay productive in an ever-growing virtual world.