The rise of COVID-19 has pushed organizations to its boundaries, moving employees towards remote work. This has changed how employees experience their day-to-day activities at work. Despite so many changes, recent studies show that 77% of employees report high engagement within their organizations since the pandemic. The significant increase from the pre-pandemic engagement level of 74% has pushed businesses to think about the future of work.
Now, the big question is how did COVID-19 transform employee experience so effectively? In this blog, we will cover what employee experience is and the recent trends in employee experience due to the pandemic.
In this Blog you will find:
5 Ways COVID-19 has Transformed Employee Experience
The Future of Collaboration – Workplace from Meta
What is Employee Experience?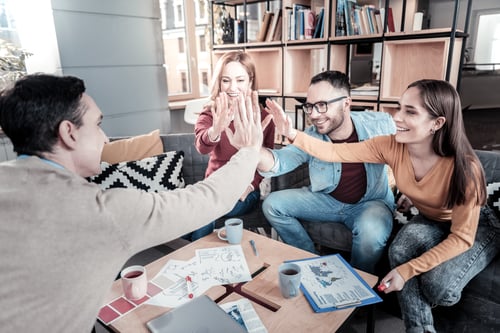 Employee experience is a term we hear often in conversation. What does it mean to boost employee experience? In many ways, it is about eliminating barriers that prevent strong employee engagement. This could mean finding the right communication tool to build connectivity and work culture. Positive employee experience is the foundation for strong business performance. Positive employee experience is also strongly related to customer experience. Therefore, investing in employee experience can make a huge impact because employers that make an effort to understand what they value tend to enjoy good customer experience and retention.
To master employee experience, your organization must listen to your own employees and identify what matters the most to them to craft a personalized, positive experience. Ultimately, it is their experience, whether positive or negative, that will impact productivity, collaboration, and quality of work.
5 Ways COVID-19 has Transformed Employee Experience
In our modern-day workforce, everything is rapidly changing due to trends that are driving businesses towards success. These 5 trends, as listed below, have a great impact on employee experience, changing the way organizations operate and connect with their employees due to the pandemic.
1. Hybrid Work becomes Mainstream. 💻
As everything begins to open, hybrid work is becoming increasingly popular. Hybrid work is a flexible approach that allows employees to split their time between working in the office and working from home. This gives employees the choice to either go into the office or stay at home to work, creating an environment that is designed to work around employee-driven flexibility, culture connectedness, and human leadership.
When your employees have more flexibility in where they work, they are more likely to balance their workloads, take responsibility, and concentrate on their work. Therefore, hybrid work has increased productivity in many organizations.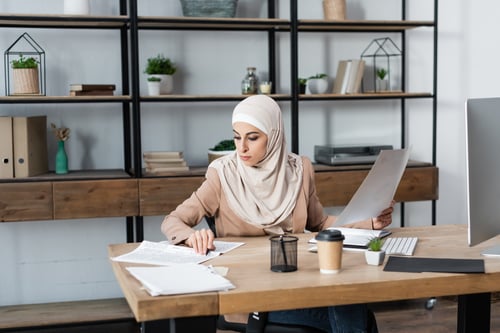 2 . Transforming Work Culture. 🔮
Work culture is certainly different in-person than online. The presence of work culture replaces the on-site functions of work. In other words, many organizations redesigned their work culture to a more open and highly collaborative workspace that boosts teamwork and communication
This, in return, has changed how employees interact with one another. Remote employees work under a more flexible schedule, allowing them to take care of their well-being while working from home. In turn, it can be more challenging for managers to maintain the company culture amongst the workforces. Therefore, managers must build stronger and personal bonds with their globally scattered teams in order to maintain a good employee experience.
3. The Role of HR Leaders. 💪
With the increase in remote work, HR leaders are struggling to respond to the sudden changes which can lead to feeling exhausted and overwhelmed. These leaders are the backbone of each organization as they aim to seek new, critical talent. As a result, HR leaders are under more pressure to find roles with specific skills to meet market needs and drive organizational change. This includes optimizing costs due to the current economic condition, broadening the range of talent strategies, and deepening work culture that seems appealing to new recruits.
With all these tasks in hand, it's important to remember that not everything can be controlled within a situation. This brings us to our next point.
4. The Importance of Mental Health. 🧠
Employee well-being and mental health have become crucial factors in remote work. Everyone is different as they respond to the rapid change, some respond well while others can find it difficult. Therefore, employee health and well-being should be priorities when it comes to online work.
Many organizations have invested in wellness programs, peer mentoring, and wellness coaching for their employees. This directly impacts employee morale and engagement as employees can feel connected with their company. Additionally, as managers praise employees for their enthusiastic work drive, employees can feel motivated to continue their work, building culture and connectivity.
5. The Search for Innovation and Digital Transformation. ✨
One of the biggest challenges with remote working is poor collaboration. With your team scattered across the globe, your employees can have a difficult time connecting with peers or managers, negatively impacting their experience.
Investing in the right collaboration tool can boost employee engagement and morale. It is all about finding the right automation tool that pushes your organization to reach better communication goals and connectivity. In return, this allows your company to digitally transform to fit the future of work.
The Future of Collaboration - Workplace from Meta
For many people, work is no longer a place; it is an experience. At LineZero, we operate in an ever-changing work environment. As technology continuously evolves, we are evolving to reach the future of work. We are able to share the best-distributed work experiences while stimulating connection, communication, and collaboration. LineZero wants your team to operate together, whether they are servicing clients, on the road, collaborating in an office, or dealing with children while working from home.
Workplace by Meta allows your organization to connect, empower, and transform employee experience into something new and innovating. Its easy-to-use interface makes learning a walk in the park, allowing your employees to stay connected, wherever they are around the world.
Not using Workplace by Meta yet?
Want to see how Workplace by Meta could take your internal communications strategy to the next digital level and help you to reach everyone across your organization in a more efficient and effective manner? Give us a shout! Through a live demo of the Workplace platform, we'll help you to brainstorm ideas on how to utilize Workplace to achieve your organization's goals and objectives around internal communications.
Already Using Workplace by Meta?
If you'd like to explore more opportunities to learn how to use Workplace to improve your internal communications strategy and be part of the Corporate Metaverse, we'd love to chat! Give us a call if you want to learn how to use Workplace to enhance employee interaction and engagement.