Addressing the generation gap at work has become a hot topic in today's corporate environment. For the first time, we have the potential to have four (but sometimes even five) generations of workers in the workplace at any given time. Companies are now hiring Millennials and Gen Z'ers into the workforce alongside Baby Boomers, and Generation X, and that can lead to some major differences.
We recently came across an article on how different generations approach work, and it got us thinking. How can we help our customers in bridging the generational gap in the workplace? How can we help them address that generation gap at work?
Well, in this blog, we're going to explore the top two ways that the generations work differently, and show you how a tool, like Workplace by Meta can help to get everyone, no matter their age, on the same page.
Understanding the Varying Communication Styles in Use
Communication is a key factor in any relationship, be it business or personal. But, what happens when you're used to communicating by one style, and you start working with someone who prefers another?
As the older generations mingle with the newer generations in the workforce, opposing styles are cropping up on a daily basis. For instance, research shows that older generations often prefer to call people, but newer generations are more interested in using chat or texting to get in touch with their colleagues. In fact, let's take a look at some of these statistics, by generation:
Generation Gap and Communication Style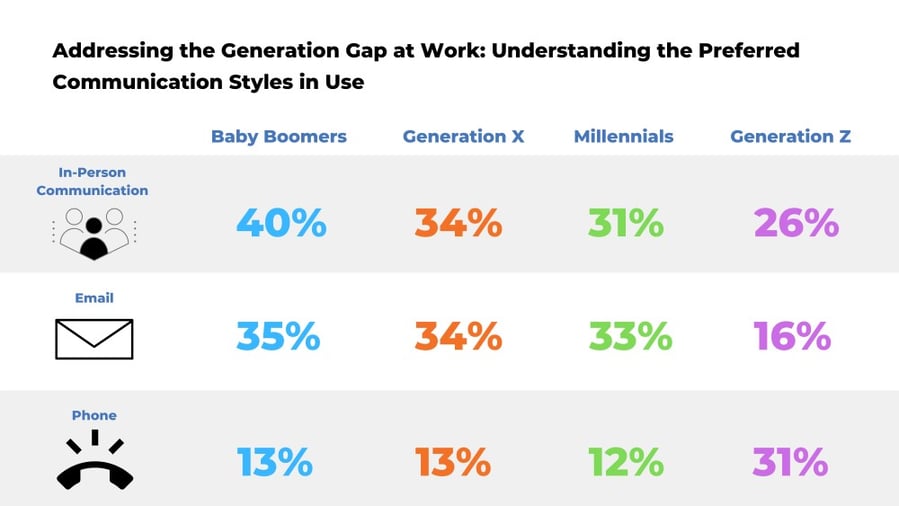 Baby boomers prefer 40% in-person communication, followed by 35% by email, and13% by phone. Generation X'ers prefer 34% in-person communication, followed by 34% by email, and 13% by phone. But when you get to Millennials, the priorities shift – they prefer 33% of their communication to be done by email, 31% in person, and 12% via chat. Generation Z'ers are even more different, with 31% by chat, 26% in person, and only 16% by emails.
---
A Demo is Worth a Thousand Words
Every organization is unique, so your demo should be uniquely matched to your specific business needs. Contact us to tailor your Workplace demo.
---
Trying to get these groups on the same page, therefore, could be quite difficult. These opposing views highlight the need to understand how your employees communicate and what they prefer. In order to address the generation gap at work, why not try implementing a tool that can be attractive to any age? With Workplace by Meta (Workplace), this is possible.
Workplace Features to Improve Communication Style
Whether you prefer email, chat, or personal interactions, Workplace has the capability to meet everyone's communication styles.
Workplace Chat

– allows you the opportunity to text your coworkers and easily communicate with each other via a built-in chat function

. Simple and familiar, Workplace Chat lets you communicate in your style – with GIFs, stickers, emojis, or text. Available via desktop or mobile devices, Workplace chat helps you connect with anyone, from anywhere, at anytime.

Video Chat

- you no longer need to

be located in

the same office to have an in-person meeting with someone. Just jump on Workplace's Video Chat platform and have a call with up to 50 of your colleagues directly from your mobile or desktop device!

Groups and News Feed

–

no need for emails anymore! Just use News Feed to make sure that your posts are seen by the right people, at the right time.

Or, if you're working on a specific project or team, why not create a Group instead? Groups give you a private space where you can share documents, manage your information, and collaborate with your colleagues.

Also read: Workplace Groups: A Powerful Way to Connect & Collaborate!
What Motivates Your Employees?
Motivation is another area where the generations seem to differ quite a bit. It does seem that many organizational leaders make the mistake of assuming that every employee is motivated by the same thing – money. But that's not the case. The same research that we quoted above had another list of what motivates the various generations.
How to motivate your employees at work?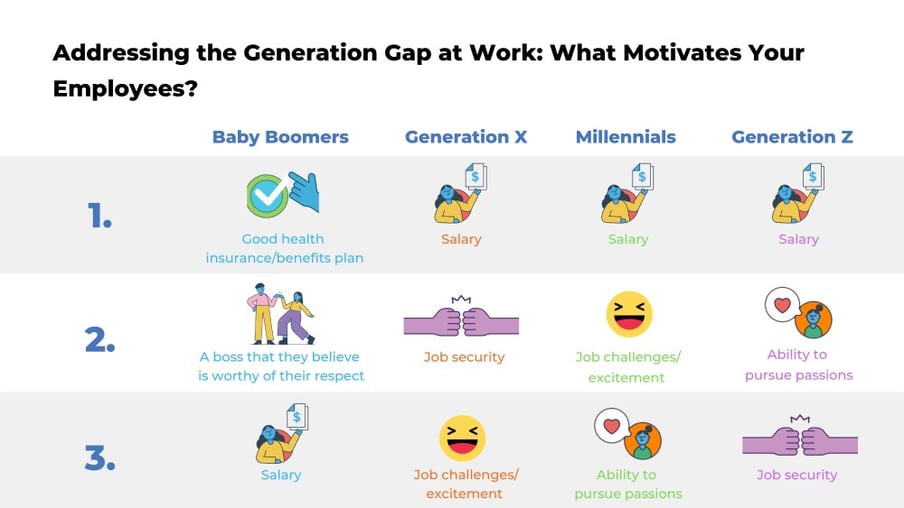 Baby Boomers:
For instance, Baby Boomers seem to be motivated by a good health insurance/benefits plan, followed by a boss that they believe is worthy of their respect, followed by their salary.
Generation Z'ers:
On the opposite end of the
scale
, Generation
Z'ers
are motivated by
a good salary, the ability to pursue their passions, and job security.
Generation X'ers and Millennials both find salary important, but Generation X'ers
are motivated by
job security and job challenges/excitement.
Millennials:
Millennials are seeking job challenges/excitement, followed by the ability to pursue what they're passionate about. Millennials and Generation Z'ers are also more interested in work/life integration, and are often looking for more flexible working options, like work-from-home capabilities.
How Workplace can help?
Workplace does have the capability to assist with many of these motivations. Take, for instance, the desire to pursue passions, or the motivation to have a better work-life integration. Here are a few ways that Workplace can help with these:
Groups

– can provide a collaboration space where your employees can pursue their passions, give recognition where it's due, learn more about each other, and keep things interesting

while at work

. At LineZero, for instance, we

set up

a "Social" group, an "Internal Kudos" group, a Group for each department to connect and update each other on what's happening,

and others. These allow our employees to not only stay up to date with what's happening in the company, but also to form groups based on mutual interests and passions, as well.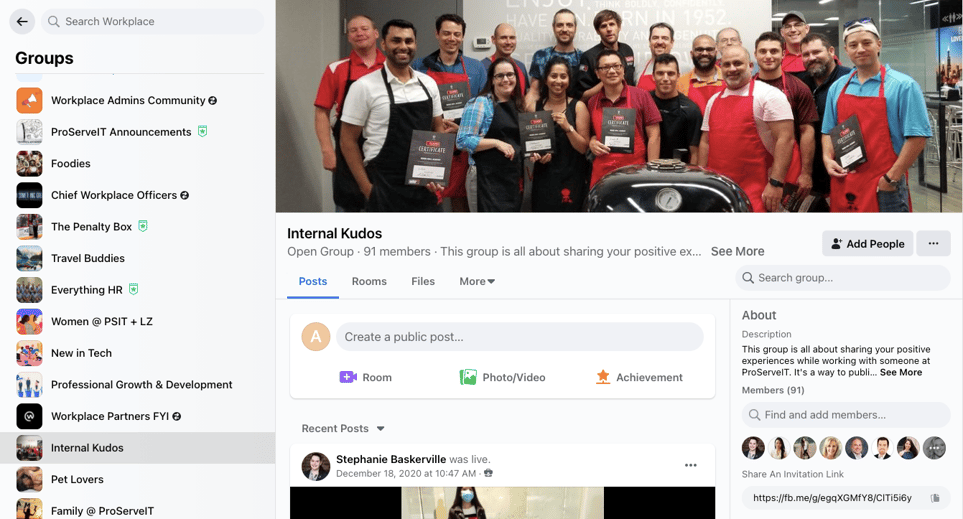 Mobile Platform

–

Workplace

is fully mobile, available on any device. So, it helps with work-life integration, because no matter where your employees are, they can access their Workplace account. And, with the ability to share and work on documents via the Workplace app, hold video chats with colleagues in different time zones, and respond to posts at any time from your mobile device, work-life integration becomes much easier to handle.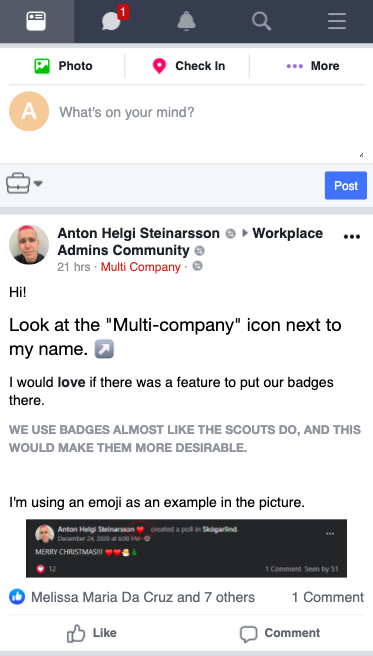 Dealing with the generation gap at work? Give Workplace a shot!
Ready to take advantage of Workplace by Meta as a way to address the generation gap at work? You've come to the right place! As mentioned, this highly customizable, secure platform is easy-to-use, accessible from multiple devices, and can foster real-time open communication between the generations at work.
---
A Demo is Worth a Thousand Words
Every organization is unique, so your demo should be uniquely matched to your specific business needs. Contact us to tailor your Workplace demo.
---
Get started today!
At LineZero, we're here to help you on your journey. As the first Canadian Workplace by Meta service partner, LineZero can help you get started – from design, to pilot, to integration. Our team of experts have the know-how to build you an innovative and collaborative Workplace platform that will help you span the generations in your organization. Get started today!