One thing the pandemic made clear is how employee experience in the workplace is rapidly changing and being redefined. Employees who are no longer physically at the office still need to feel connected to the corporate culture and still need a sense of belonging amongst teams that can no longer meet in person.
At Workplace from Facebook's recent Workplace Transform - North America event, we had the opportunity to hear from Jamie Keane, Director of Product Management, around the recent changes and upgrades that were made to Workplace from Facebook (Workplace) to address this new, uncharted path that organizations across the globe are navigating.
In this blog, we want to highlight some of these changes to help you take employee experience in the workplace into consideration and make employee experience a priority, so that your employees can be more connected, more productive, more engaged, and more innovative.
Employees Have New Expectations from Leadership
Employee experience in the workplace has, as mentioned above, drastically shifted since the onset of the pandemic, and the message from the front lines is that employees have new expectations that leadership will put their needs first by embedding employee experience into every aspect of work. As Jamie Keane mentions in her segment at Workplace Transform, the goal of Employee Experience (or EX for short) "is to make people more connected to their company's purpose, because people with a purpose are more invested in their work."
#1: Live Video Enhances Employee Experience in the Workplace
With in-person restrictions in place, Live Video has taken on even more significance in the workplace. So, over the last 12 months, Workplace from Meta has invested heavily in upgrading and adding additional functionality to Live Video.
One of the big, recurring use cases throughout the pandemic was using Live Video to launch question & answer periods. In fact, as Keane mentions in her broadcast, "question and answer sessions now account for 20% of all Live Video broadcasts."
So, it's no wonder that Workplace wants to invest more time and effort into making Live Video interactions easier and more dynamic. The new Q&A experience means that any presenter is able to click on a question that's submitted by an employee and bring it to the centre of the screen – this lets both the presenter and the audience see the question in real time. The employee's profile, including name pronunciation (more about that later!) means that the presenter can personalize their responses to the question and speak directly to the employee during the Live Video session.
As Keane says, "these enhancements will make sure that every employee has the opportunity to feel seen and heard by leadership, giving them a better understanding of how their role contributes to the company strategy and that connection of employee to mission is an important pillar of employee experience."
Workplace's enhancements to Live Video isn't just about the ability to connect with and engage employees in the company – it has also made significant investment in measuring those interactions. Keane is quick to point out that a recent statistic shows that a third of internal communications teams aren't measuring the effectiveness of their communications at all. So, the launch of video insights in Workplace from Facebook, will provide the data needed to effectively measure Live Video broadcasts and will help leadership teams to understand what resonated with their audiences and, more importantly, what didn't.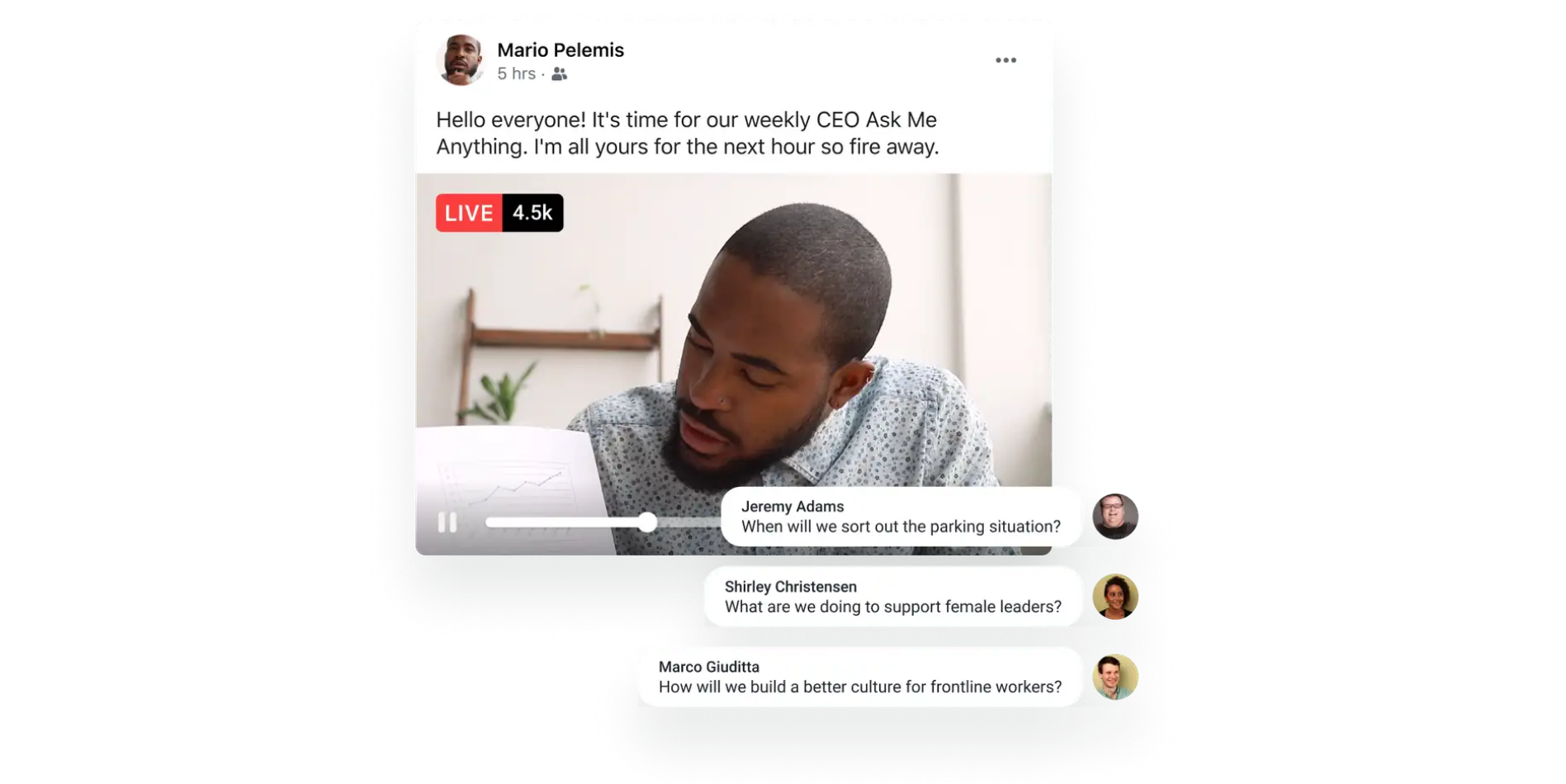 #2: Enhance Employee Experience By Providing At-Your-Fingertips Access to All Types of Information
Knowledge Library, Workplace's native version of the company intranet, has also seen some upgrades over the past 12 months. A simple way to create, store, and access essential company resources, Knowledge Library's full integrations allow employees to search for or share vital information without having to switch apps – they can do everything from their Workplace from Facebook environment.
Knowledge Library contains simple, familiar tools, so that Workplace admins can create content, attach files, share links, and customize what people see on desktop and mobile (so it's especially great for frontline teams who don't have regular access to a desktop). Creating content on Knowledge Library is as simple as creating a post – no specialized skills required – so it's a great solution for Comms and HR teams to be able to share relevant and important information.
As Keane says, "We like to think of Knowledge Library as our secret superpower, but we also don't want it to be a secret anymore. That's why we're adding new functionality to our APIs so you can pull content from other platforms onto Knowledge Library, making migration or consolidation of existing intranets easier and making sure that people can access your most important company content all in one place."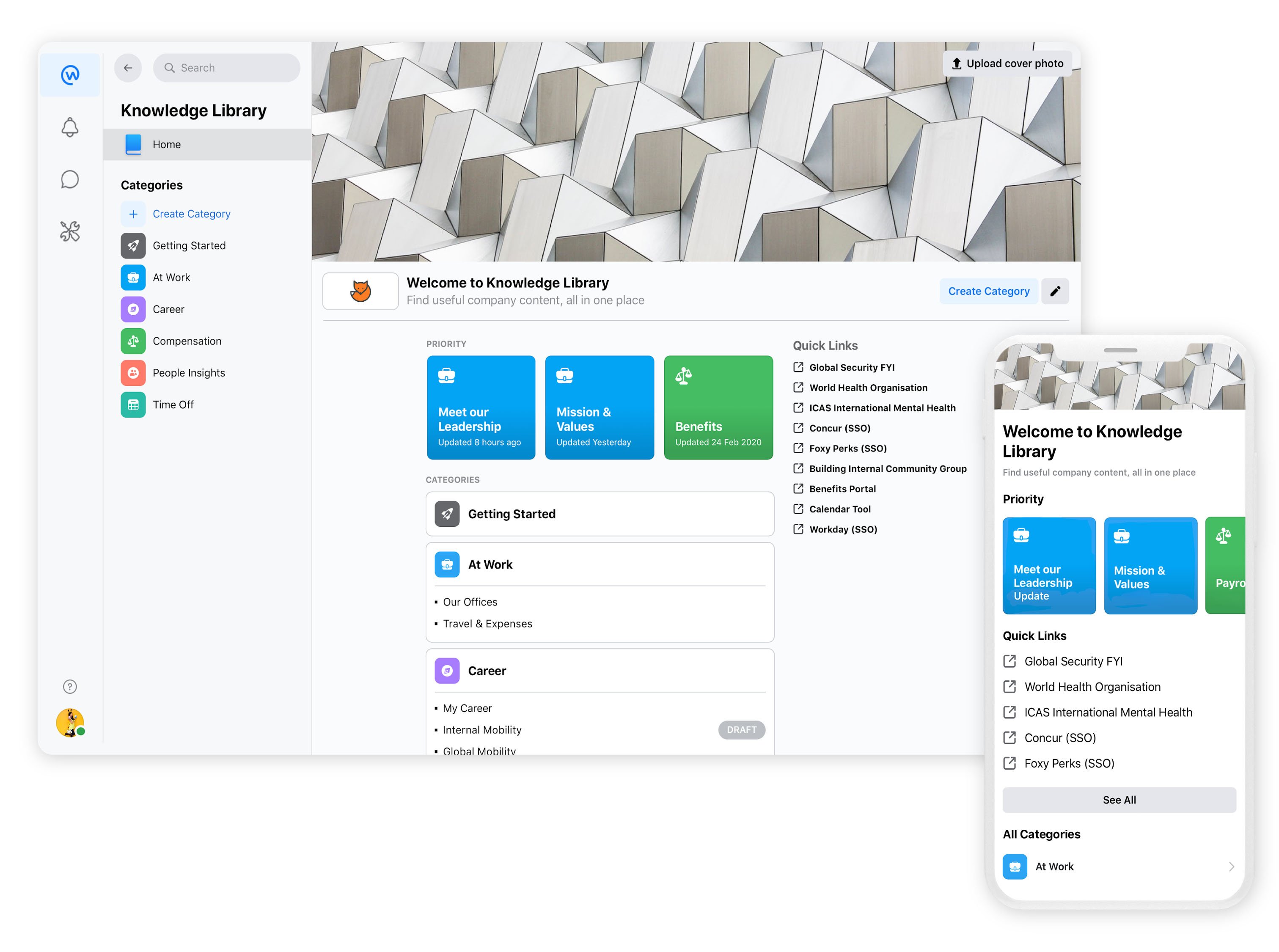 #3: Integrating Workplace with Business Tools to Drive Further Employee Experience and Engagement
Of course, if you're not delivering experiences to the places that your employees are spending their time, the rich employee experience that you're hoping to create won't be enough. With that in mind, Workplace from Facebook has announced new plugins functionality, that allows organizations to share content from Workplace onto third-party sites (like Microsoft SharePoint).
As Keane says, "we think this is going to drive even more engagement with Workplace content, embedding it in places your employees already go." This includes syncing Workplace calendars with other calendar third-party calendars like Gmail and Outlook.
Integrating Workplace with the business tools that people are already using means that employees will now have consistency across the platforms they're using, increasing employee experience in the workplace, and leading to better productivity and better efficiency.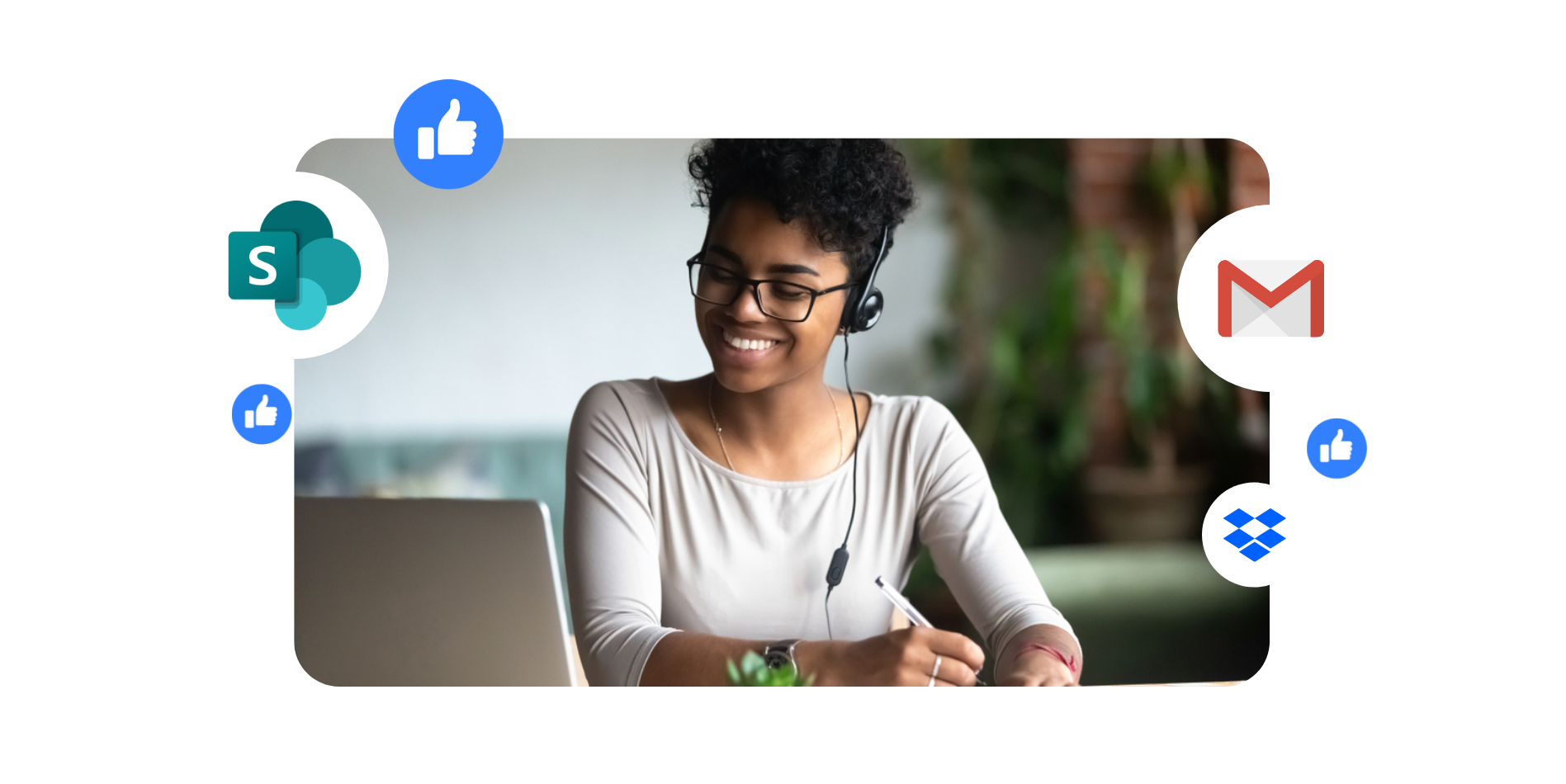 #4: Adding Diversity and Inclusion into Employee Experience in the Workplace via Workplace from Facebook Updates
Keane's line, "a company becomes a community when people feel like they belong there and that they can truly be themselves", is a powerful one. In order to increase employee experience in the workplace, it's so important that all your employees feel like they belong.
With that in mind, the last update we'll talk about in this blog is the changes that are being made to provide representation across the workplace. Aside from adding new skin tones to emojis and allowing employees the ability to set them as default, employee profiles will also be getting an upgrade in two significant ways:
Starting this month, employees will be able to include a phonetic pronunciation of their names to help others in the company pronounce their names correctly – the first time.

Employees can also add their chosen pronouns to their personal profile, thus making interactions with colleagues, managers, and company leadership safer and more inclusive.
As Keane says, "We're really excited about what we can do in this space. We can go way beyond giving people a voice – we can actually help people feel more at home, and let them be more themselves at work."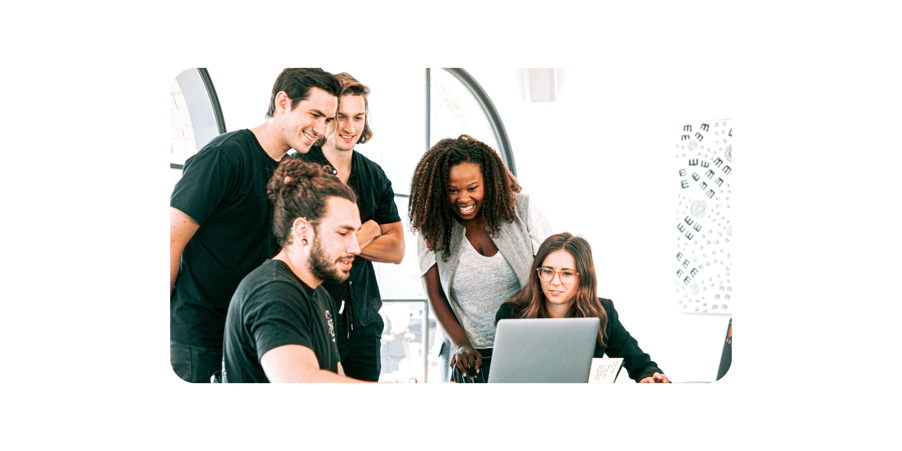 Employee Experience in the Workplace Starts with the Platform You Choose
As you've seen in this blog, Workplace from Facebook has made several upgrades to help enhance the employee experience in the workplace. Ready to take your organization's employee experience to new levels? Ready to connect, engage, and support your employees in new and exciting ways that increase diversity, inclusion, belonging, and overall communication? Let's have a chat!
Already Using Workplace?
If you'd like to learn how to take your Workplace platform to new heights and increase employee experience in the workplace to produce better results, we'd love to chat! Give us a shout and we'll help you create a strategy to put employee engagement first.
Not using Workplace yet?
Want to see how Workplace could take employee experience to the next level? Give us a shout! We'll help you to brainstorm ideas on how to utilize Workplace to achieve your organization's goals and objectives.
From this brainstorming session, we'll help you to see a visual blueprint that will show you how your existing technologies and Workplace from Facebook can integrate to help close the gaps between your business goals and objectives and your technology capabilities.