Progressive companies are reconsidering their Employee Value Proposition, or what they provide to their workers. They're looking for innovative ways to enhance employee engagement, such as developing new engagement techniques. They're also rethinking platforms and regulations to treat employees as people rather than employees, resulting in a better employee experience (EX) for everyone.
But what does the Employee Value Proposition mean? How does it differ from your organization's brand? And how can you strengthen your Employee Value Proposition to make you more successful with attracting top talent? In this blog, we'll address all these questions – keep reading to learn more!
In this blog, you will find:
❓ What Is the Employee Value Proposition?
🙇 What distinguishes the Employee Value Proposition from the employer's brand?
What is THE Employee Value Proposition?
Employee Value Proposition refers to the compensation and benefits that your organization can provide to an employee in exchange for the skills, experiences, capabilities, and job performance that they bring to your company.
When defining your Employee Value Proposition, you want to ensure that you have a compelling case study to work for your organization – are your employees proud of the work they do for you? Is their compensation & benefits package competitive enough to keep them where they are? Are your employees motivated to work for your company? Do you have a solid corporate culture that helps those employees feel empowered to succeed in their jobs?
These questions are all important steps in building out your Employee Value Proposition so that it can be used to retain top performers in your company and ensure that you can attract the best external talent, too.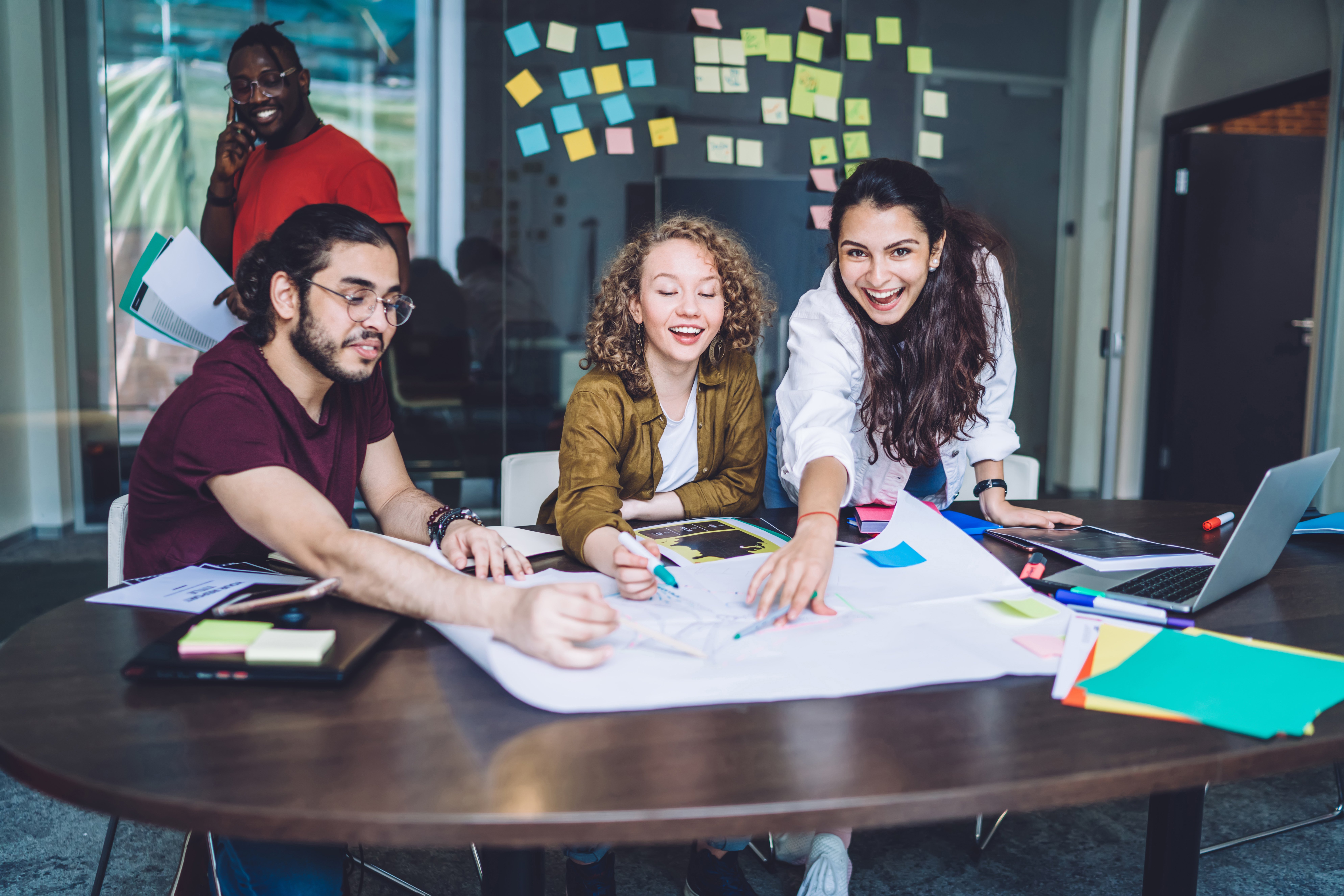 What distinguishes the Employee Value Proposition from the employer's brand?



Your Employer Brand is the external-facing image that you show to potential employees and those outside of your organization and covers questions like, "What is it like to work for my organization?".
Your Employee Value Proposition, on the other hand, is the internal-facing image that you show to your employees. As mentioned above, Employee Value Proposition is shown through various elements, like your compensation and benefits packages, whether your organization has good work-life integration, job stability, and security, and whether or not your external brand is respected.
When there is a disconnect between your employee's expectations and the reality of what your organization can provide, this typically impacts how your employees perceive your Employee Value Proposition and ultimately leads to a degraded employee experience. Below, we've outlined three strategies to increase your Employee Value Proposition, including how we think Workplace from Facebook (Workplace) can be a key factor in creating a more solid employee experience.


3 Strategies to increase your employee value proposition
So, what can you do to make your company more people-centric? Here are the top three strategies that we think you should try.
👭Make genuine connections.
While connecting with coworkers in the same building is easier, it is more challenging when organizations are dispersed across the globe. As more companies implement hybrid and remote working policies, finding solutions to keep the scattered workforce together will become increasingly important.
Driving inclusion campaigns is great, but how can you make your business culture a reality? One important strategy is to give every employee a voice and truly listen to them when they use it. An employee communication platform, like Workplace from Meta, allows you the ability to hear directly from employees, no matter their location, their position in the company, or the device to which they have access.
Want to get the pulse on a company decision? Want to determine what your employees think about the latest policies you've implemented? An employee engagement survey is a wonderful place to start when trying to figure out what your employees' needs are. It helps to gauge how you, as an organization, are being perceived and how you can strengthen your Employee Value Proposition, too. With Workplace, you can launch an employee engagement survey quickly and easily – just use the poll feature, post to your all-company group, and start getting immediate feedback.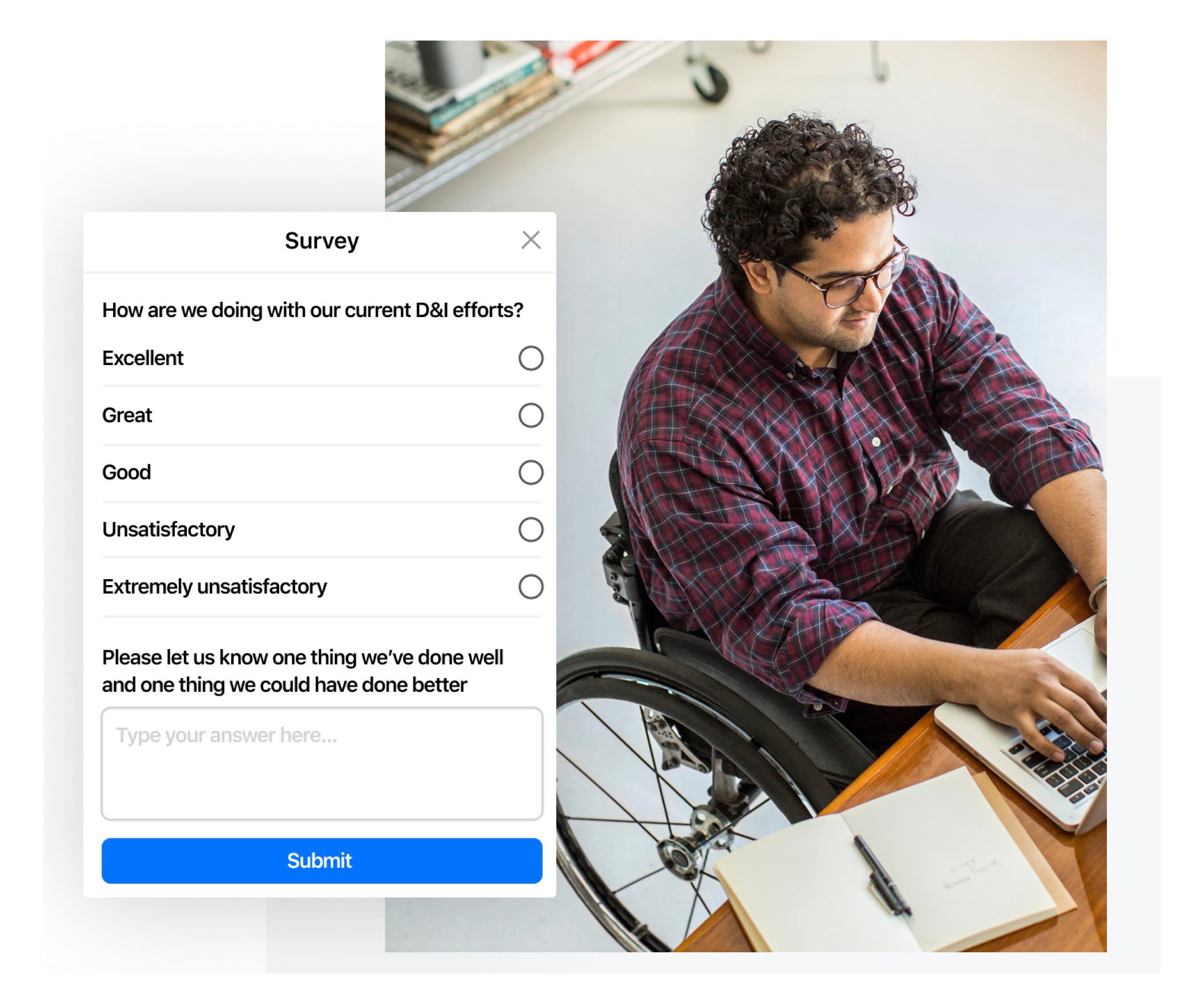 🌊 Create a workplace that is adaptable.
The more adaptable your organization is, the more successful you'll be. It's as simple as that. Adaptable organizations can adjust both their organizational structure and their business processes in such a way that they can successfully achieve their goals. Adaptability provides a competitive advantage to organizations that embrace it by not only being able to anticipate how their industry might change but also innovating and adapting enough to lead those changes.
Organizational adaptability plays an important role in your Employee Value Proposition because it showcases your organization as being at the forefront of your industry. A highly adaptable organization has well-defined expectations, forward-thinking goals, and a positive corporate culture emphasizing employee experience, creativity, and innovation. Does this describe your organization?
If you're looking for ways to become more adaptable, the first step that you can take is to look at implementing a unified platform, like Workplace, where you can integrate your entire ecosystem of apps, employees, and external partners. You want to showcase a space where your organization not only shares updates, ideas, and feedback but also applauds and encourages innovation and creativity and celebrates your organization's successes – a very important step to employee satisfaction!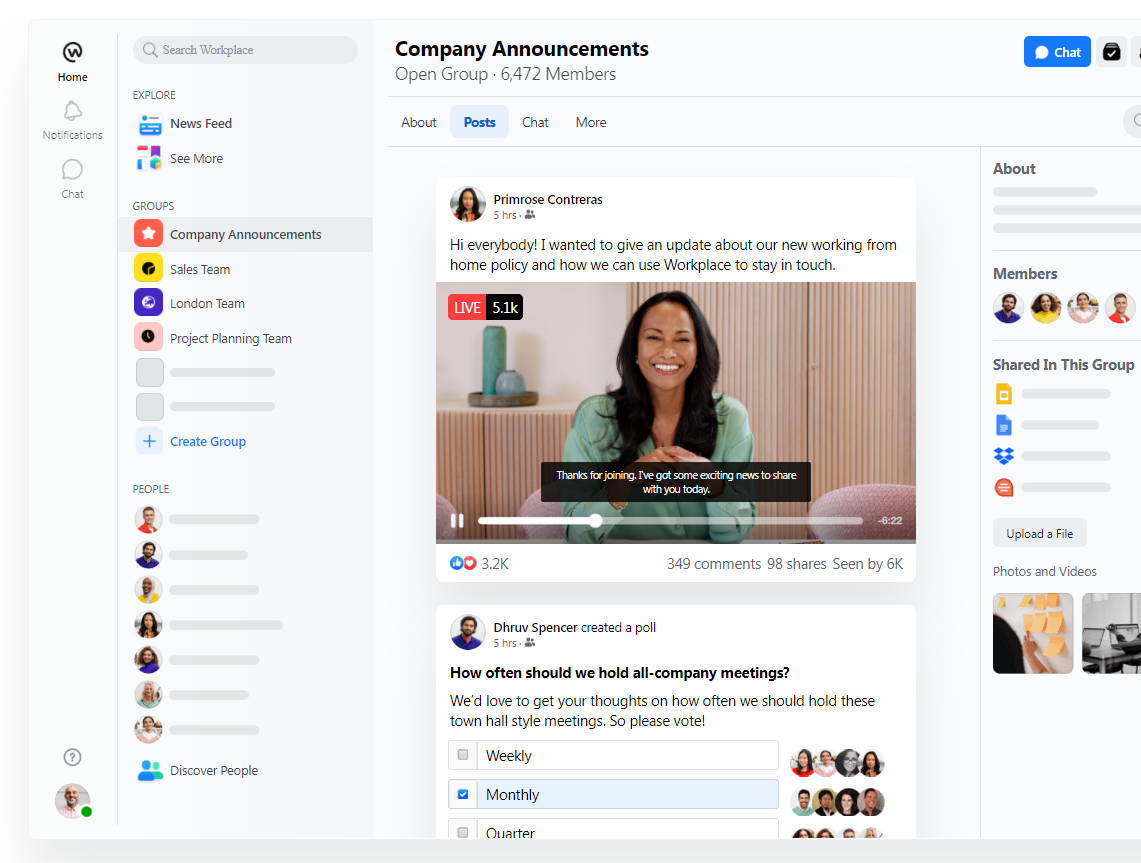 Centralizing the conversation on one easy-to-use and device-agnostic platform, like Workplace, ensures that everyone in your organization, no matter their position or location, can stay in touch with what's happening and, more important, provide a way for them to get involved and feel more connected to your organization's overall goals and objectives.
🙇 Encourage personal development.
The last strategy that we have for building Employee Value Proposition is to look at how you can encourage personal and professional development for your employees. Do you instill a culture of continual learning in your company? Are your employees set up to become the best version of themselves and continue to grow and succeed? Do you have mentorship opportunities to help employees acquire and build new skills and talents?
Personal and professional development plays a key part in employee satisfaction – when employees are encouraged to pursue both personal and professional development, it leads to a boost in employee morale and job satisfaction, which, in turn, leads to more engaged employees for your organization. And when employees are more engaged, they're more likely to stay! Remember, employee turnover is one way to measure your organization's Employee Value Proposition – the lower the turnover, the more attractive your organization, and the more your organization has to offer prospective employees.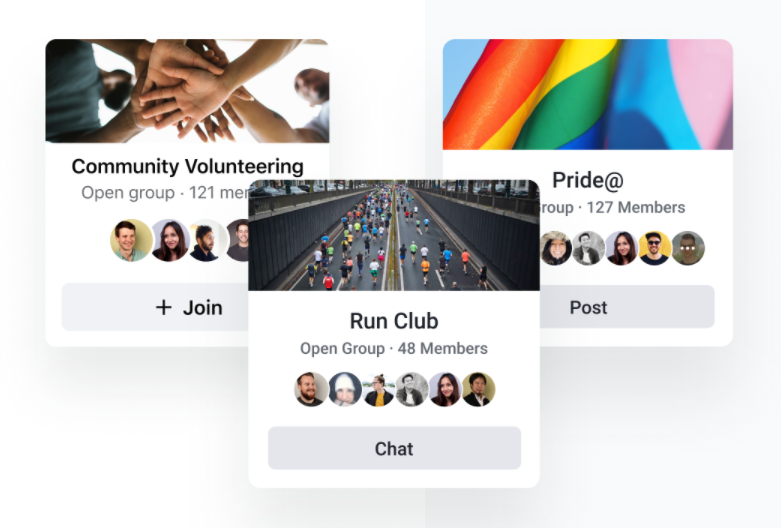 Conclusion:
In today's evolving corporate landscape, companies must prioritize and redefine their Employee Value Proposition (EVP) to stay ahead. The intersection of tangible benefits, organizational culture, and genuine employee engagement forms the cornerstone of a robust EVP. By seamlessly blending an organization's external brand with its internal value proposition and leveraging platforms like Workplace from Meta, businesses can foster genuine connections, drive adaptability, and promote personal growth. This holistic approach not only attracts top talent but also fortifies employee retention and satisfaction, ensuring a dynamic and progressive workplace for all.