Building a connected workplace is not just embracing the future of work – after all, a connected workforce will be utilizing digital transformation in a way that we have only dreamed of – but it's also ensuring that your organization is operating at its peak efficiency. In fact, a connected workforce leads to a 17% increase in productivity, a 21% increase in profitability, and a 40% reduction in employee turnover.
So, how can you turn your organization into a connected workplace? How can you make sure that you have a connected workforce, so that you can reap the benefits in your own company?
That's what this blog is all about! In the next several paragraphs, we're going to talk about the 6 pillars of a connected workplace:
Openness

Mobility

Visual

Integrated

Ubiquitous

Personalized
Read along to learn how these six pillars of a connected workplace are the foundation for your organization's digital transformation, and how Workplace by Facebook (Workplace) can act as the guiding principles.
---
A Demo is Worth a Thousand Words
Every organization is unique, so your demo should be uniquely matched to your specific business needs. Contact us to tailor your Workplace demo.
---
1st pillar of a connected workplace: openness
A connected workplace is open by default – it thrives on breaking down the organizational silos and boundaries that are a major hindrance on getting work done. In a connected workplace, it's all about openness. How you can get the necessary information to the people who need it the most, as quickly as possible, and also help them to feel more connected, not only to the company's overall mission and objectives, but to their co-workers, too.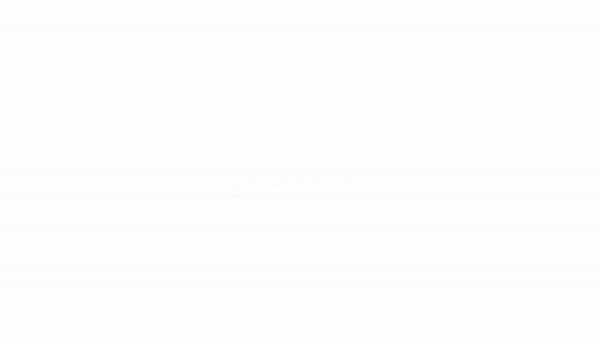 Workplace fosters a radically open culture of transparency, and smashes down those organizational silos that have been erected over your organization's lifetime – in short, Workplace is a connected workplace! With a platform that encourages open and seamless two-way communication, anyone in your organization has the ability to like, react, and comment on posts that they see on their News Feed, or they can post their own ideas to the Groups they belong to. This improves company-wide communication, allowing everyone, from C-Level to frontline worker, to have their say and share their ideas.
2

nd

Pillar of a Connected Workplace:

Mobility
With such statistics as 80% of time spent on the Internet globally will happen on a smartphone, and 80% of the global workforce is now desk-less, it's no wonder that a connected workforce will be focused on mobility. Every organization, therefore, needs to understand how they can make their workforce mobile by design – allowing their employees the opportunity to perform tasks and stay connected, no matter where they are, or what device they're using.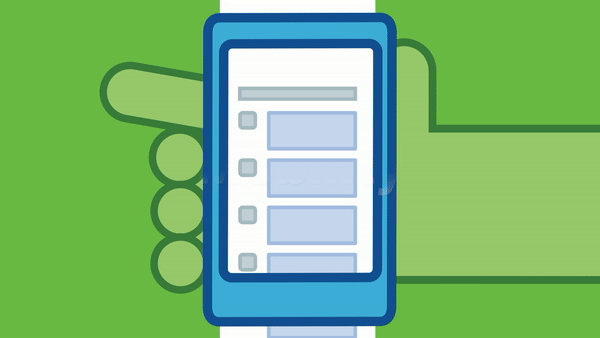 Workplace provides a mobile-first solution for those organizations that are interested in embracing the future of work. Workplace Chat, for example, doesn't just give your employees the ability to chat with their teams and colleagues – it also provides text messaging, voice and video calls, and even video conferencing, all at the touch of a button!
3

rd

Pillar of a Connected Workplace:

Visual
Video, emojis, GIFs, photos – all of these have found their way into the ways that we communicate with one another. A connected workforce needs to be able to include this visual world with any text or written communication that's being sent out.
Of all of these visual representations, video is seeing a massive streak, and it's becoming clear that video will be the natural language of the mobile era we're entering. In fact, at Facebook, they've noticed a trend that people will spend five times longer looking at video in the News Feed compared to the amount of time they spend looking at photos or posts with just text.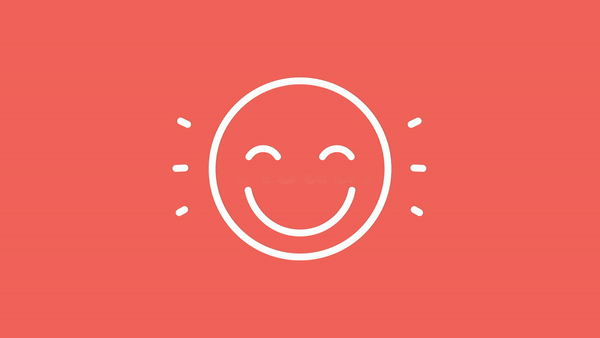 That's one of the reasons that Facebook has spent so much time in building world-class video products and making them available on their Workplace platform. Using Workplace's Live Video capabilities, anyone in your organization can "go live" from their mobile device to share what they're doing in an immediate and authentic way, and garner reactions in real-time.
Does your CEO have an announcement they want to make? Go Live!

Does the VP of Customer Experience want to talk about quarterly results? Go Live!

Does a line worker have an idea for a new and ergonomic way to do their job? You guessed it… Go Live!
There's no doubt that visuals will play an important role in the future of a connected workplace – are you ready?
4

th

Pillar of a Connected Workplace:

Integrated
There's absolutely nothing more frustrating than having to sign into multiple tools to do a task – it's cumbersome, the tools don't often "talk" to each other, and the overall experience does not lend itself to effectiveness. This leads organizations to search for ways to make things more efficient, which, unfortunately, leads to downloading Software-as-a-Service solutions that your IT department doesn't always know is in your environment (it's known as Shadow IT).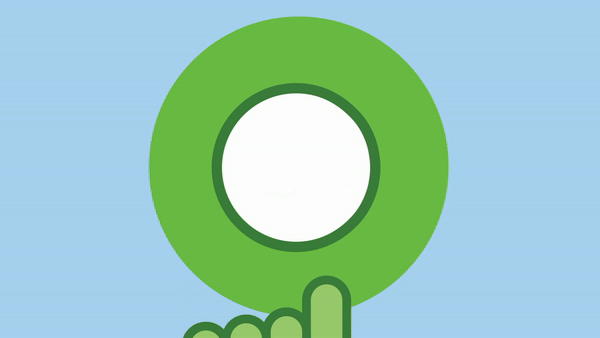 With its multiple integration capabilities, Workplace bypasses the need for your departments to download new software that may or may not be supported by your IT environment. In fact, Workplace can be integrated with over 50 popular enterprise tools, like Microsoft SharePoint, HubSpot, Zoom, Google Drive, Box, OneDrive, and Dropbox, so that you can remove the burden of learning different systems and interfaces while bringing everything and everyone together into one convenient place.
When done right, Workplace's integrated platform can help you create higher engagement, which in turn can lead to greater employee adoption, retention, and satisfaction. Plus, your IT department won't need to worry about what might be added to their environment without their knowledge.
5

th

Pillar of a Connected Workplace:

Ubiquitous
We've already mentioned the rise of a global desk-less workforce, so it's no surprise that organizations nowadays are demanding solutions that can be everywhere, ever-present, and can connect everybody across the organization, no matter where they are or who they are. Simply put, a connected workforce is one that gives a voice to everyone, even those who have, until now, been beyond the reach of traditional IT (like frontline workers, for example).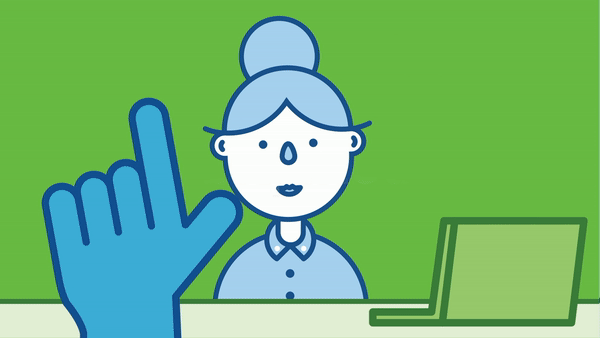 And giving people a voice is important – in fact, employees who feel that their voice is being heard are 4.6 times more likely to feel empowered to perform their best work!
Workplace connects everyone within your organization, no matter where they're physically based, or what their position in your organization is. Not only this, Workplace also has the capability to connect teams across different companies, too! Multi-Company Groups and Chat capabilities can dramatically increase the way that you work with your partners, your suppliers, or your parent or dependent companies.
6

th

Pillar of a Connected Workplace:

Personalized
Did you know that there were roughly 281 billion emails sent each day in 2018 (and that number is expected to increase to over 347 billion emails per day by 2022)? We're getting inundated with content each and every day… how, when we're confronted by so much "stuff" coming in, are we to know what's valuable, relevant content and what's just adding to the noise? It's no wonder that 77% of companies believe that email is an ineffective communication tool!
The answer to this is to personalize the content that you're viewing every day. That's why the 6th pillar of a connected workplace is personalization. And Workplace is embracing Machine Learning capabilities to do something about this.
Machine Learning has the potential to learn how you behaved in the past and understand how you've interacted with different posts and products. With enough information, Workplace's Machine Learning model is able to predict the probabilities of what stories and recommendations are the best ones to show for each and every user.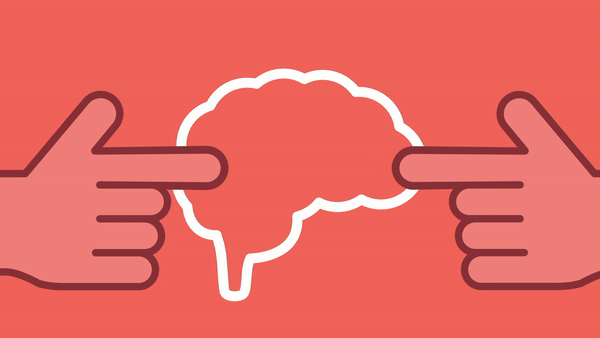 Or, more simply put, Workplace will use their Machine Learning algorithm to personalize your experience and show you prioritized content in your News Feed, from most to least relevant, based off your previous behaviour on the platform.
Workplace is Your Answer to a Connected Workforce!
As you can see, Workplace connects everyone in your organization on a familiar, integrated platform. Using such built-in tools as instant messaging, posts, groups and live video, Workplace can help you create a connected workplace, and connect your workforce regardless of the distance that separates them, or the devices they're using.
Ready to get started? LineZero is here to help!
---
A Demo is Worth a Thousand Words
Every organization is unique, so your demo should be uniquely matched to your specific business needs. Contact us to tailor your Workplace demo.
---
At LineZero, we're not just your go-to Workplace by Facebook partner – we use it ourselves! From design, to pilot, to implementation, our expert staff can help you to build and adopt the connected workplace and collaborative workforce that you're looking for. Give us a shout and let us help you begin preparing your organization for the way of the future!