Organizations must remain competitive, adaptable, and inventive in today's fast-paced business climate. One method to accomplish this is to keep your technology interfaces, particularly your intranet, up to date.
An intranet renewal may assist your company in staying current with technological advancements, improve cooperation and communication, and ensure your information's security.

In this blog, you will find:
What is an Intranet?
Five Signs That Your Intranet Needs an Update
What is an
intranet?
An intranet is a powerful tool for organizations, providing employees access to critical internal information and resources and facilitating communication and collaboration. A new intranet can provide various benefits to your firm. An updated intranet with a modern design may boost employee engagement, increasing the likelihood that your staff will utilize it on a regular basis. You may increase productivity by increasing the functionality of your intranet and making it easier for employees to access the tools they need to perform their tasks.
However, like any technology, an intranet can become outdated and ineffective over time. In order to ensure that your organization's intranet is serving its purpose, it's important to know when it's time for a refresh.
Five Signs That Your Intranet Needs An Update
An out-of-date design indicates that it is time for an intranet makeover. Here are five signs that your intranet may need an update:
Outdated design 💾
A dated-looking intranet can be off-putting to employees, and may make it difficult for them to find the information they need. If your intranet has a clunky, outdated design, it's likely time for a refresh.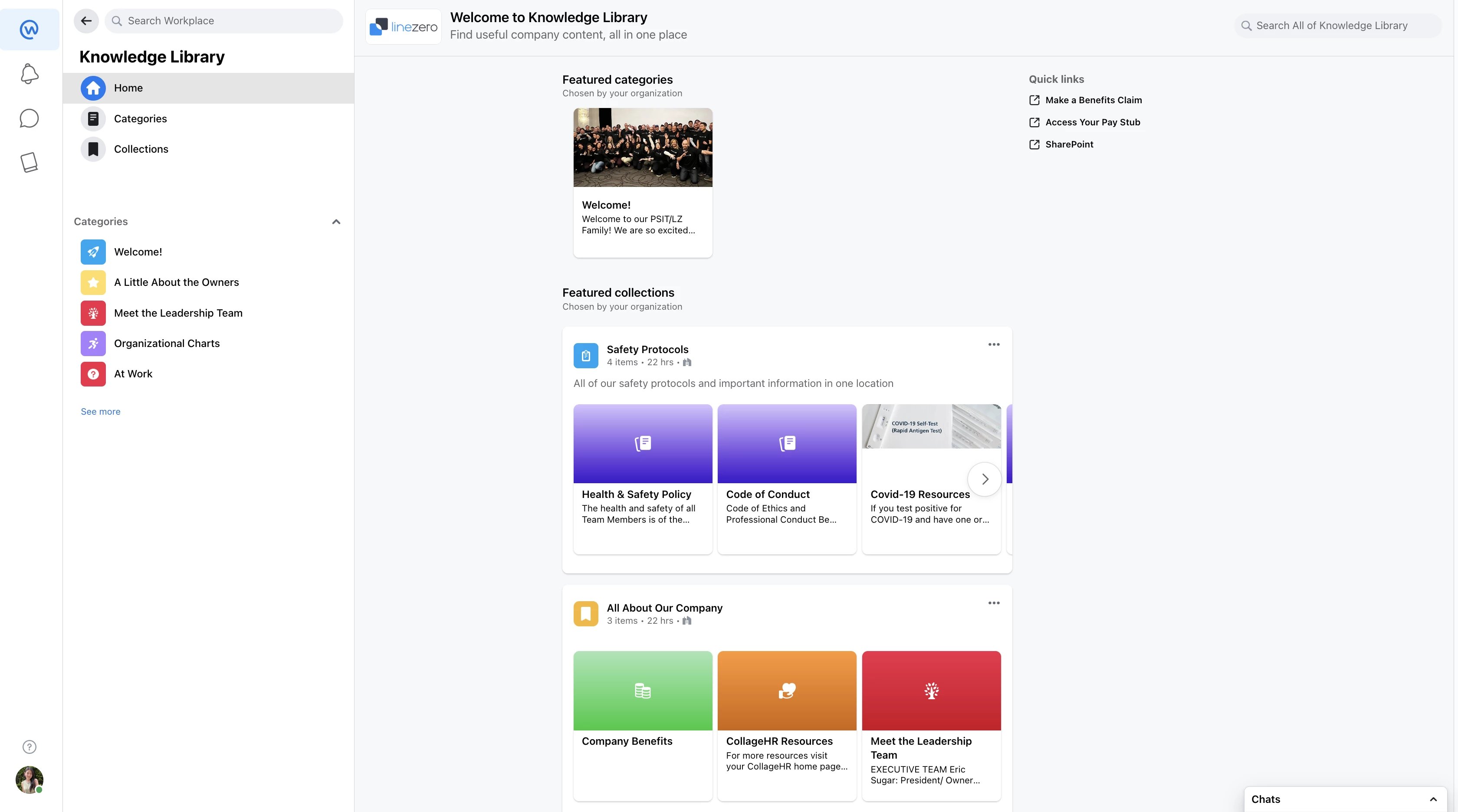 A clean and modern design can boost employee engagement and make the intranet more user-friendly. By having a user-friendly intranet, you can ensure that employees navigate with ease, have quick and easy access to the materials they require, and more.
Related blog you might be interested in:
Tips for Building An Effective Intranet That Everyone Will Love!
Limited functionality 🎣
An intranet should be a flexible tool that can be customized to meet your organization's needs. If your intranet lacks functionality or doesn't allow for easy collaboration and communication, it may be time for an upgrade.
A more functional intranet can help to streamline work processes, improve productivity, and enhance employee engagement.
Limited adoption ↘️



If the majority of employees in your organization are not using the intranet, it may be time for a refresh. This could be due to a lack of relevant content, poor design, or a lack of functionality.

Intranet adoption is an essential aspect of measuring the effectiveness of an intranet. If employees are not using the intranet, it can be a waste of resources for the organization.
Slow performance ⌛
If your intranet is slow to load or navigate, it may be time for an update. Slow performance can be caused by a variety of factors, including outdated hardware or software, and a lack of optimization.

By investing in a faster and more optimized intranet, you can help ensure that your employees can access the resources they need quickly and efficiently.
Security concerns 🛡️
With the constantly evolving threat of cyber-attacks, it's important to ensure that your intranet is secure. Outdated security measures can leave your organization vulnerable to cyber threats, so if your intranet hasn't been updated in a while, it may be time for a security upgrade.



If you notice any of these signs, it may be time to consider a refresh for your intranet. An update can help to improve employee engagement, boost productivity, and increase security. 
Related blogs you might be interested in:
Workplace from Meta: The 5 Main Benefits Organizations Gain
6 Reasons HR Leaders are using Workplace to Boost Employee Experience
Finally, it is critical to keep up with the current technological advancements and guarantee that your organization's intranet does not lag. Old design, restricted functionality, poor adoption rates, slow performance, and security problems are all indicators that your intranet is in need of an upgrade. Modernizing your intranet can improve employee engagement, productivity, and security.

Workplace's Knowledge Library is a native feature from Workplace from Meta that can complement or replace your organization's intranet. With an intuitive, secure interface, you can easily build out content and store documents, policies, templates, etc., to help your teams get the information they need when they need it, and all on one platform. 
So, why delay? Take action immediately to guarantee that your company gets the most out of its intranet while keeping up with the ever-changing technological landscape.


---
Not using Workplace by Meta yet?
Want to see how Workplace from Meta could take your internal communications strategy to the next digital level and help you to reach everyone across your organization more efficiently and effectively with the best intranet solution? Give us a shout! Through a live demo of the Workplace platform, we'll help you brainstorm ideas on utilizing Workplace to achieve your organization's goals and objectives around internal communications.
Already Using Workplace by Meta?
If you'd like to explore more opportunities to learn how to use Workplace to improve your internal communications strategy and be part of the Corporate Metaverse, we'd love to chat! Give us a call if you want to learn how to use Workplace to enhance employee interaction and engagement.