Do you need to focus on internal storytelling? What are the benefits of internal storytelling for your organization?
As a Communications professional, you're aware of the importance of external storytelling for your marketing efforts. You know that you need to tell a compelling story to hit the right chords with your target audience and make them fall in love with your organization. You know that storytelling done right helps to build emotion and solidify the affiliation and affinity that your target audience has with your brand. Storytelling, from that external perspective, gives your target audience the information they need to make the decision – sometimes subconsciously – on whether to work with your organization or support your cause.
But what about internal storytelling? Are your employees as enamoured with your brand as your customers are? Do your employees know how to articulate your brand to not only your customers, but to their friends and family too?
In this blog, we're going to explore internal storytelling in greater detail, including the reason behind it, the benefits of addressing it, and how an internal communications platform, like Workplace from Meta (Workplace), can help you to put your story front and center in your organization and build a more connected workforce. Read on to learn more!
In this blog, you will find:
🗣️ What is Internal Storytelling?
📢 Why is Internal Storytelling Important to Your Organization?
🌟 How Can an Internal Communications Platform Help with Internal Storytelling?
What is Internal Storytelling?
Storytelling, in a nutshell, is the process of using fact and narrative to communicate something to your audience in such a way that they connect to it on an emotional level. By incorporating stories into internal messaging, therefore, you can ensure that your employees are not only connecting to your content in an easy-for-them-to-digest way, but you're also ensuring that they connect to it on an emotional level, too.
With internal storytelling, your employees can visualize what you're trying to convey, and, more important, they can see how they can become the hero of that story. This, according to Donald Miller's Building a Story Brand bestseller, is incredibly important because every single person on the planet wakes up every morning self-identifying as a hero, and organizations that try to convince them otherwise are destined to lose.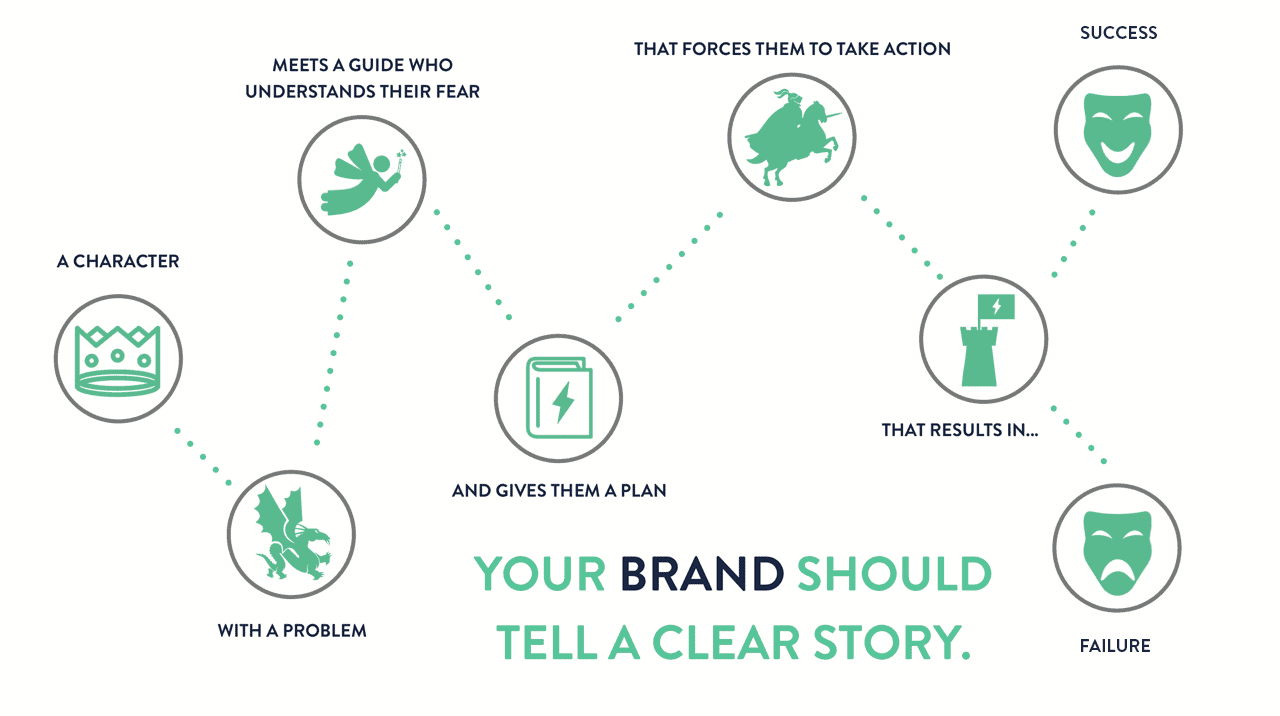 This, of course, is meant for external storytelling – position your company as the "guide" to cater to your customer's self-image as the "hero" and show them through storytelling how you're going to help them to solve their problems. But it works internally, too; position your company as the "guide" to cater to your employees' self-image as the "hero" and show them through storytelling how you're going to help them to solve their problems!
Incorporating stories into your internal messaging and content ensures that your employees can become further engaged with what you're trying to tell them; whether it's about a new employee policy, a new product you're launching, a new team member you're hiring, or a new way that you want them to track their time. When you can show them, through storytelling, how this will help them to see themselves as a hero, employee engagement is far more likely to rise, and those employees will pay more attention to what you're trying to say.
Why is Internal Storytelling Important to Your Organization?
An article by the International Association of Business Communicators is quick to point out that storytelling in organizations is meant to build trust, support shared purpose, define and reinforce company or corporate values, define and illustrate positive corporate culture, and build employer and market brands. The article says that "all organizations have a collective narrative, including stories around its founding or origins, key milestones, favourite customer stories, awards, achievements, and even stories that can be used to warn against risks or unacceptable behaviours."
How your organization approaches internal storytelling determines the success of your business. When you can share experiences and knowledge with your employees, the stories you tell can help to stir up positive action, improve employee engagement, drive change, and be more focused on digital transformation.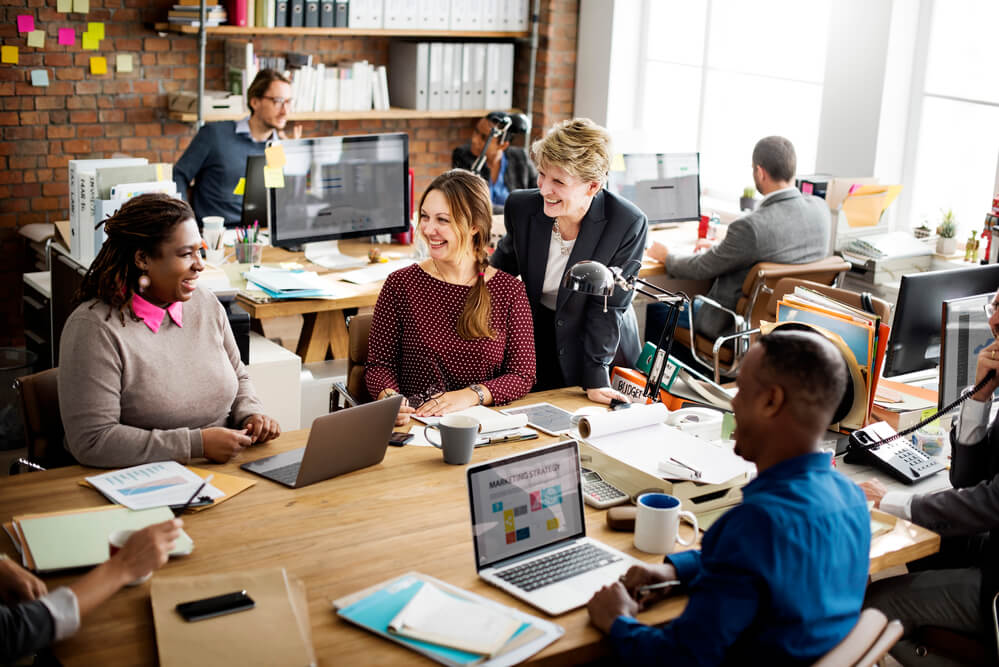 How Can an Internal Communications Platform Help with Internal Storytelling?
Modern internal communications platforms, like Workplace, Yammer, Slack, Teams, or other modern technologies, are the perfect platform to help with internal storytelling. Not only do you have a way to tell the stories you want your employees to relate to, but you also have a way to measure engagement in the form of views, reactions, and comments.
Selecting the right internal communications platform to get your message across and, more importantly, provide two-way communication and feedback, therefore, should be a big part of any internal storytelling strategy that you're trying to put together.
Prior to adopting Workplace from Meta in our own organization, we at LineZero relied heavily on emails and all-company meetings to tell our stories. Our C-Level executives would send one-to-many communications that weren't always read (depending on how much time someone had in their day), and with over 60 people on our weekly ½ hour Office Hours call, it was difficult to always gauge employee reactions and provide an open mic forum where employees could provide feedback.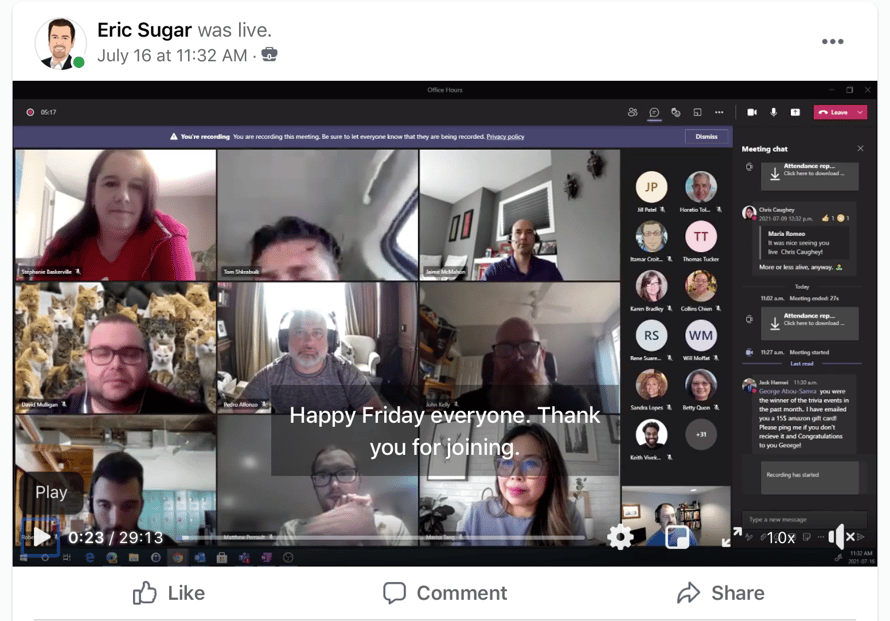 Since switching to Workplace, however, LineZero has seen a definite increase in employee engagement and seamless two-way communication. We can now measure who at the organization has read and reviewed our C-Level announcements. All members who are a part of the group where the notification is posted will get an email notification of a new post OR will see a new notification on their mobile device. They can navigate to that group to read the message and, using the built-in reactions and commenting available via the Workplace platform, employees are able to share our thoughts on what's been posted.
Because Workplace is a fully mobile solution, even employees who are on the road, or who might not have access to corporate email can access Workplace from their phones and provide their two cents on the stories being told within the organization.
An Internal Storytelling Strategy Starts with the Right Internal Communications Platform!
Bottom line, when you engage the right internal communication platform for your organization, you'll be able to take your internal storytelling strategy to the next level, providing relevant, valuable, and engaging content for all your employees!
Already Using Workplace?
If you'd like to explore more opportunities to learn how to use Workplace to improve your internal storytelling, we'd love to chat! Give us a shout and we'll help you understand how to use Workplace to tell your stories in a way that provides greater employee interaction and engagement.
Not using Workplace yet?
Want to see how Workplace could take your internal storytelling to the next level and help you to reach everyone across your organization in a more efficient and effective manner? Give us a shout! Through a live demo of the Workplace platform, we'll help you to brainstorm ideas on how to utilize Workplace to achieve your organization's goals and objectives around internal storytelling.