C U S T O M E R S U C C E S S S T O R I E S
Becoming "One Delek" with
Workplace from Meta
Becoming "one Delek"

with

Workplace from Meta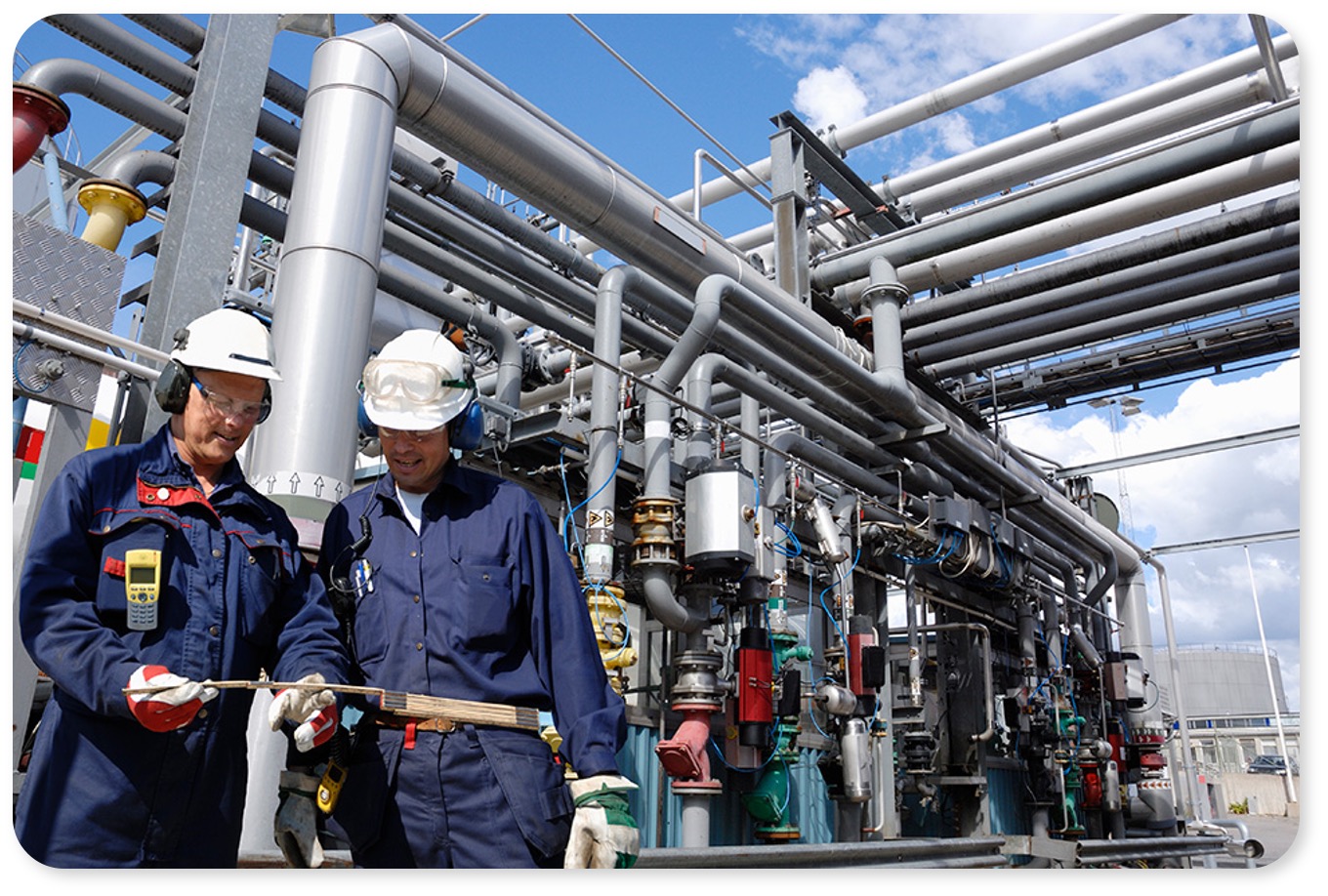 Founded in 2001, Delek US is a diversified downstream energy company that operates its business through three segments: Refining, Logistics, and Retail. Headquartered in Brentwood, Tennessee, Delek employs 4,000+ employees across the United States. .
When employees are scattered between working in the field, the office, and their homes, communication can quickly become compartmentalized. Delek had previously experimented with a different communication platform, but it did not fulfill their needs. They needed a solution that would empower all their employees to stay connected and have access to the same information wherever they were located. To boost the "One Delek" community and foster a collaborative work culture, they also wanted a dedicated space where all employees' ideas and feedback are received, shared, and heard.
Delek's Communications and Marketing team was eager to find the right solution for connecting their frontline workers to their executives and everyone in between. They chose Workplace from Meta as their platform to improve their organization's overall connectivity, communication, and collaboration.
Wondering how Delek created an engaging community by launching Workplace from Meta? Keep on reading!
of employees on Workplace
within the first 4 weeks
posts in "One Delek"
per quarter
Delek Made a
Smooth

(and Highly Effective)

Transition

to

Workplace From Meta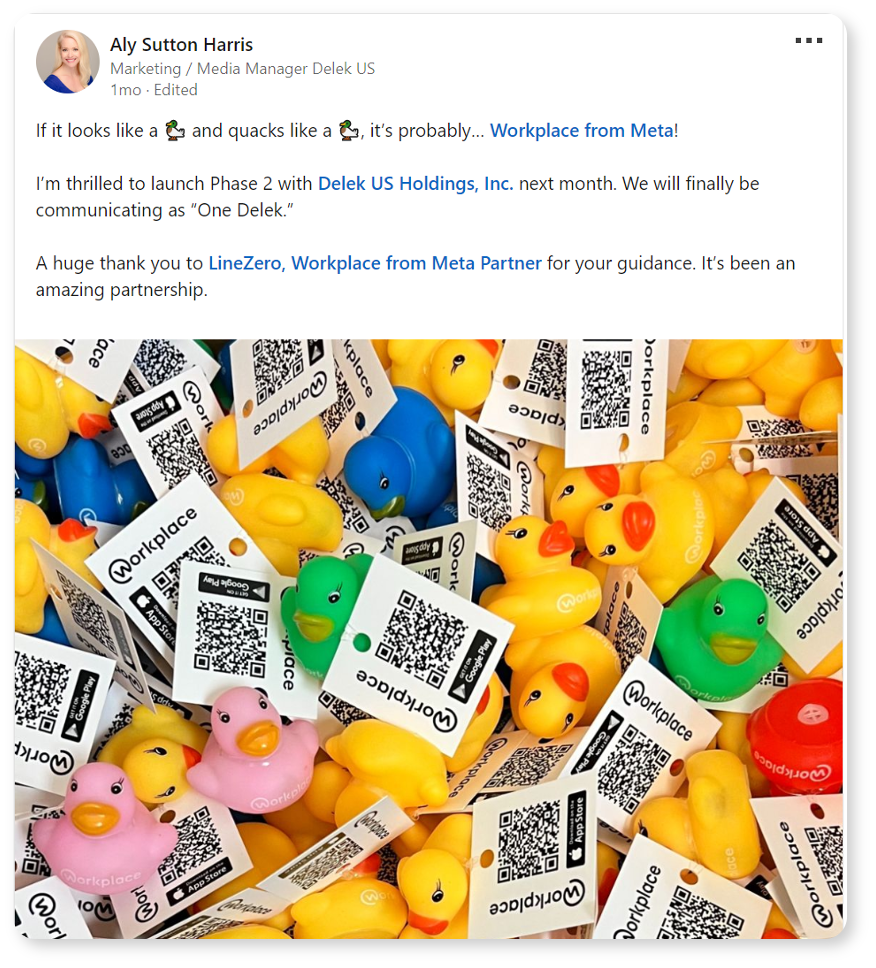 Delek's change management team went above and beyond to ensure a successful launch. They spent time learning about the features of Workplace from Meta by attending Champion workshops and training sessions led by the LineZero Advisory Team.
Delek US was determined to make their Workplace launch run as smoothly as possible and with the help of LineZero's Prosci certified change management team, they could make it a reality.


"Our Town Halls were a game changer on Workplace. No longer did we need to collaborate with a streaming service and were able to keep the process in-house. With the training provided by LineZero, our team was able to learn the ropes of how to utilize the tools of Workplace to stream our Town Halls to all employees."


And Now the Fun Begins...
Delek launched Workplace from Meta with a fun and interactive approach that encouraged all their employees to get on the platform. Delek hosted a big event at their HQ office in Nashville, Tennessee and included interactive elements such as a photo booth with a branded backdrop, massive balloon displays as people entered the office, prizes, DJ, and so much more!
"LineZero helped us to create a fun kickoff event including a Profile Pic station and giveaways. The LineZero team was always easy to get ahold of when we had questions and were prepared with the next steps at each planned meeting. Their team of experts knew how to keep us on track and knew what needed to happen to make the most out of Workplace."
Employees were encouraged to take pictures in the photo booth, which they could then share on their Workplace profiles! To add to the excitement, employees were given the opportunity to win prizes by actively engaging on Workplace. The entire event was a huge success, and Delek noticed a significant increase in activity on Workplace immediately following the event.


"One Delek"

Connects

the

Entire Organization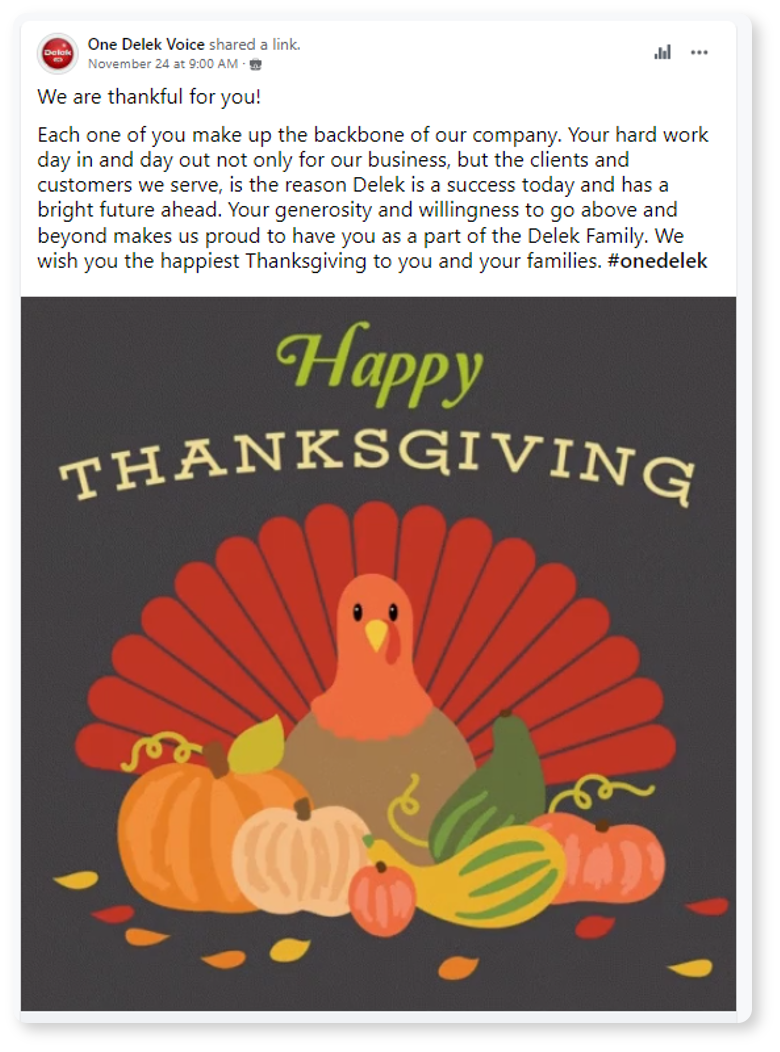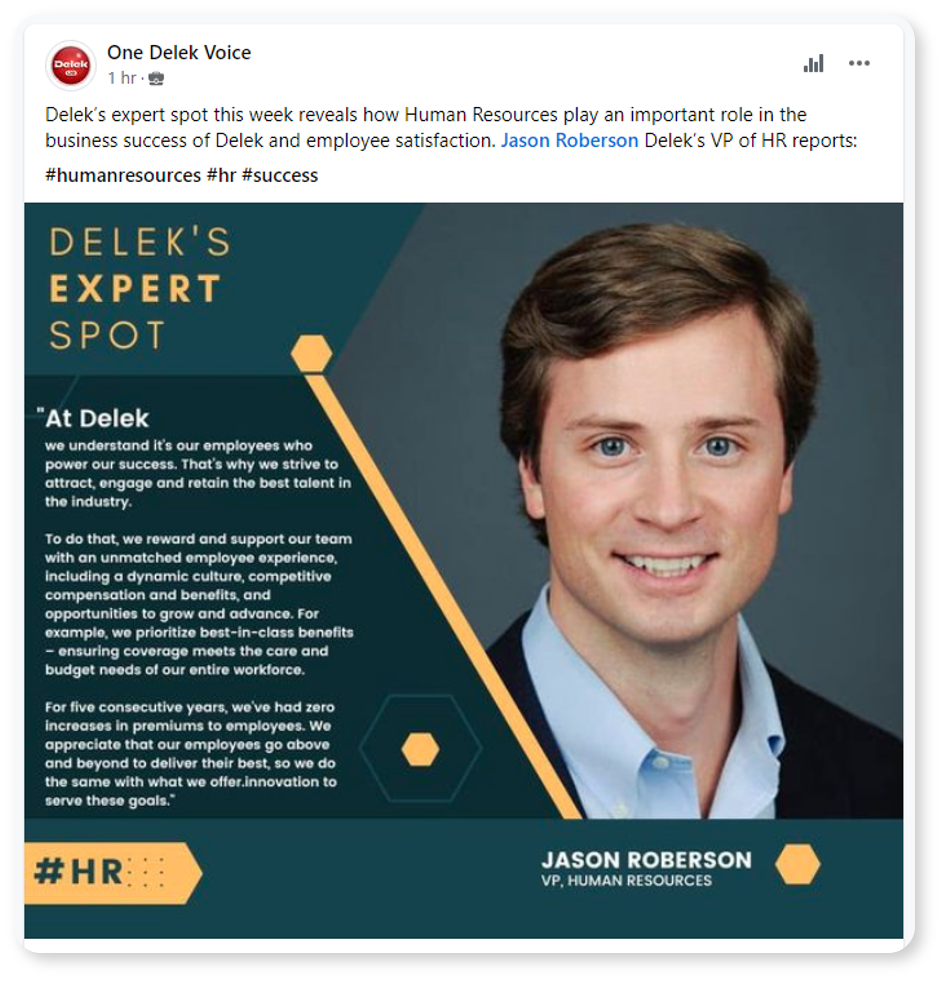 Since the launch of Workplace from Meta, Delek has been able to connect their entire organization like never before. Workplace has become their go-to platform for posting announcements, sharing information, and asking questions.
Delek wanted to improve and boost their internal culture. They wanted to use Workplace from Meta not only as a communication platform but also as a platform that they could create community with all employees across the country. That's how Delek had a vision to create a community called "One Delek" with Workplace Groups.
The "One Delek" group is where employees can post about welcoming new colleagues, company information, challenge winners, leadership development, and so on. Delek recognized that most of their employees used mobile devices, making it even easier to post to "One Delek." Instead of having to search through multiple areas to find what they are looking for, their employees can now check the group for updates with the click of a button. As a result, the Workplace group empowered employees with the ability to use their voice to further improve the company communication.


Delek is fostering a fun and positive company culture!
To help better organize employee communication, Delek gave their employees a dedicated space to interact and connect with one another. They created a Workplace group called "The Cool Kids" to foster a fun and positive company culture! Employees can share pictures, videos, articles, and anything else they feel would be interesting to their colleagues. This Workplace group has become a great way for Delek employees to connect with one another and build relationships.

"LineZero was an essential key to Delek's success with launching Workplace.  Our company was looking for an easy-to-use platform that could communicate and reach all employees with several business units and locations. Our favorite part of the platform was the interaction and feedback we got from employees and the daily collaboration. No longer was corporate speaking "at" employees, now everyone had a voice. With the guidance of LineZero, we were able to launch the platform with simple instructions, preplanned engaging posts, incentives for signing up, and even prelaunch and post launch graphics and communications to spread the word."
- Aly Sutton, Manager Social Media / Marketing

Fuel Your Company

with

Workplace

!
With help from LineZero, Delek's Workplace launch became one of their biggest success stories as they continue to transform and develop "One Delek." LineZero continues to help companies build their corporate culture and unite all their employees just like we did for Delek. If your organization is looking for a fun and effective communication platform, Workplace from Meta can be your answer. No matter what challenges you face or what team you are a part of, we will work with you to solve them and help you make your vision a reality.
Want to learn more
about workplace?