C U S T O M E R S U C C E S S S T O R I E S
VIRGIN ATLANTIC
Workplace has become the

central hub of communication

and the beating heart of

company culture.
Virgin Atlantic and its sister company, Virgin Holidays, was founded on the principles of excellent customer service, value, reliability, responsibility, and a sense of fun. They put style in the air with their iconic red and white planes.

Today, the Virgin Atlantic Group employs more than 10,000 employees worldwide. Among these employees are the head office and retail staff, back end teams, engineers, cabin crew, and flight crew who call Virgin Atlantic and Virgin Holidays home.


In 2016, Virgin Atlantic embarked on an extensive company survey to reveal its points of strength and vulnerable spots. The survey revealed that a large number of employees felt disengaged and disconnected from one another, and the organization lacked transparency from their leaders. Through the survey, it also became evident that Virgin Atlantic needed a tool that would make working away from the desk a breeze.


Virgin Atlantic Group adopted Workplace from Meta, creating better connections, increasing connectivity, communication and collaboration among their teams. Learn about some of the features they are using.
Virgin Atlantic's WORKPLACE RESULTS
Adoption of Workplace
the in first month
of Workplace Users
are Mobile
Improved corporate culture: Collaboration and Communication are the pillars of an engaged team.


Instant translation capabilities made it simple for employees who couldn't speak the same language to understand one another.

Two-way communication with the leadership team using Instant Messaging, Live Chat and Video Conference.


Real-time collaboration between air and ground crews.


a flight to success With Workplace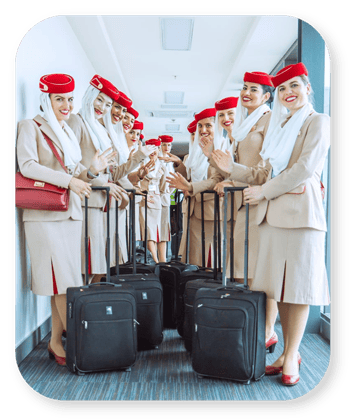 CONNECTING

THE ENTIRE

ORGANIZATION

with

Workplace from MEta

The power of Workplace from Meta lies in its ability to connect the organization as a whole, from the intern to the CEO. Virgin Atlantic started using Open Groups and broadcasts, Workplace from Meta breaks down organizational silos and joins the entire team on one simplified platform. This drives a more connected, open culture where teams and communities are free to thrive. What's more, using Workplace's auto-translate feature for comments and posts breaks down language barriers in global organizations.


Taking a
LOAD OFF

Employees with

BOTS

One of Virgin Atlantic's most popular staff benefits is free travel. But booking wasn't always an easy process - the employee would have to log in into the flight portal from a desktop, click-thru through several screens to find available options, then book the flight.

With Workplace, Virgin Atlantic Group has wholly reimagined this experience, developing a 'Load Checker' bot that automates the entire process. Now, employees simply open a new Workplace Chat window and ask the bot how many seats are available on an upcoming flight. The bot replies instantly, with load capacity information – an intuitive and mobile-friendly solution.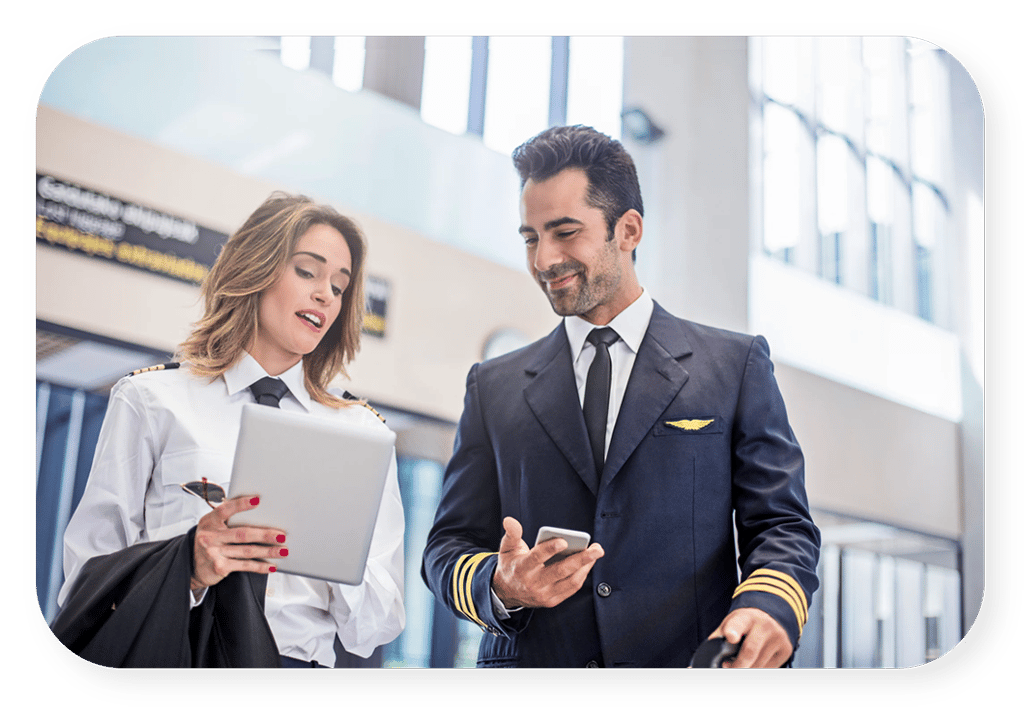 Real-Time
PROBLEM SOLVING
With the adoption of Workplace for all employees, Virgin Atlantic Group started to see an instant change in the team's abilities to real-time problem solve, and collaboration started springing up in every corner of the business. Flight crews could now address passenger requests by communicating freely with teams on the ground via a shared group. Their cabin crews could easily manage last-minute shift swapping with colleagues through Workplace Chat. Thanks to an open group called "Ask Craig", Virgin Atlantic CEO Craig Kreeger started to hear ideas and feedback from people he had never previously spoken with.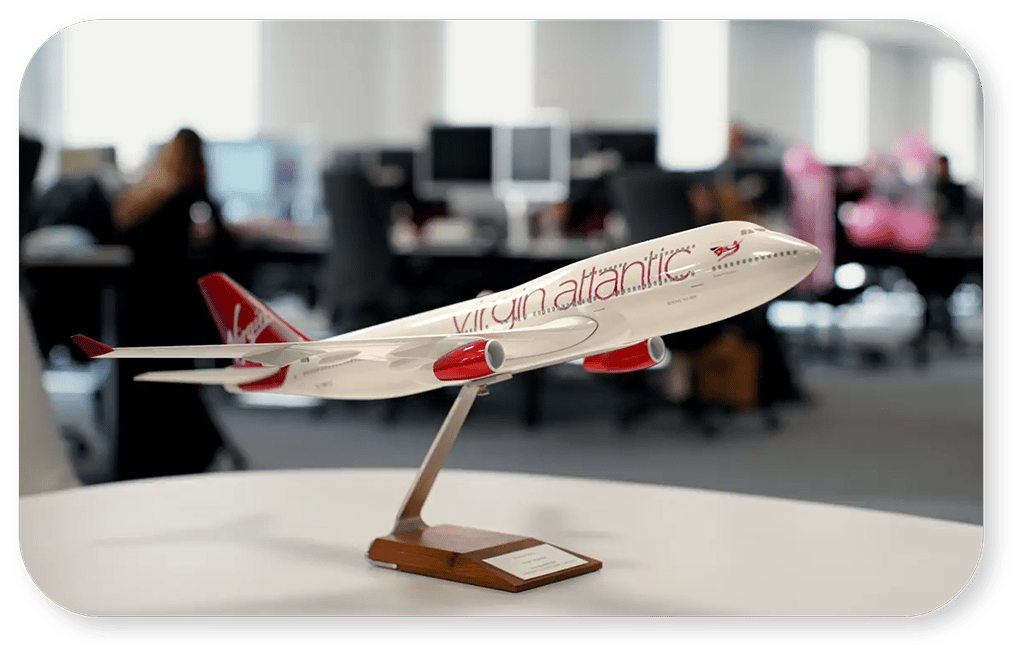 Sharing is caring

:

Launch TIPS

& more!

Virgin Atlantic Group achieved 70% Adoption in 8 weeks by making the process fun! The Virgin Atlantic internal communications team started sharing plans with employees four weeks prior to launching Workplace from Meta, with a campaign called #GetOnBoard. The campaign featured educational material, such as Workplace info guides, as well as a fun launch video, prizes for teams who showed off the best Workplace spirit, and other Workplace-branded material to boost engagement. The campaign also showed people how easy it is to come together with Workplace.
Wondering if Workplace
is Right for Your Organization?