C u s t o m e r s u c c E s s s t o r i e s
A Leading Automative Company

Leading Automotive Company

Enhances its

Employee Communications

with Workplace from Meta
Our client, a global leader in the automotive retailing industry with 200+ dealerships worldwide, has been dedicated to their core values of integrity, transparency, professionalism, teamwork, and respect since their establishment in 1997. With over 14,000 employees and expanding operations in the United Kingdom and Brazil, they sought a solution to connect all their dealerships and promote visibility across the organization. Their answer? Workplace from Meta.
Building on the success of their Brazil team's use of Workplace from Meta, our client embraced the platform to enhance communication, collaboration, and transparency. Discover how our client achieved successful results with Workplace from Meta!
Weeks to globally
launch Workplace
of employees on Workplace in 6 months
posts created
across the board
Fostering

Transparency

Across Dealerships
Transparency and teamwork are vital to our client's core values. With numerous dealerships across the United States and the United Kingdom, maintaining a connected and transparent workplace environment was challenging. By implementing the following strategies, recommended by the LineZero team, our client successfully fostered transparency and connectedness: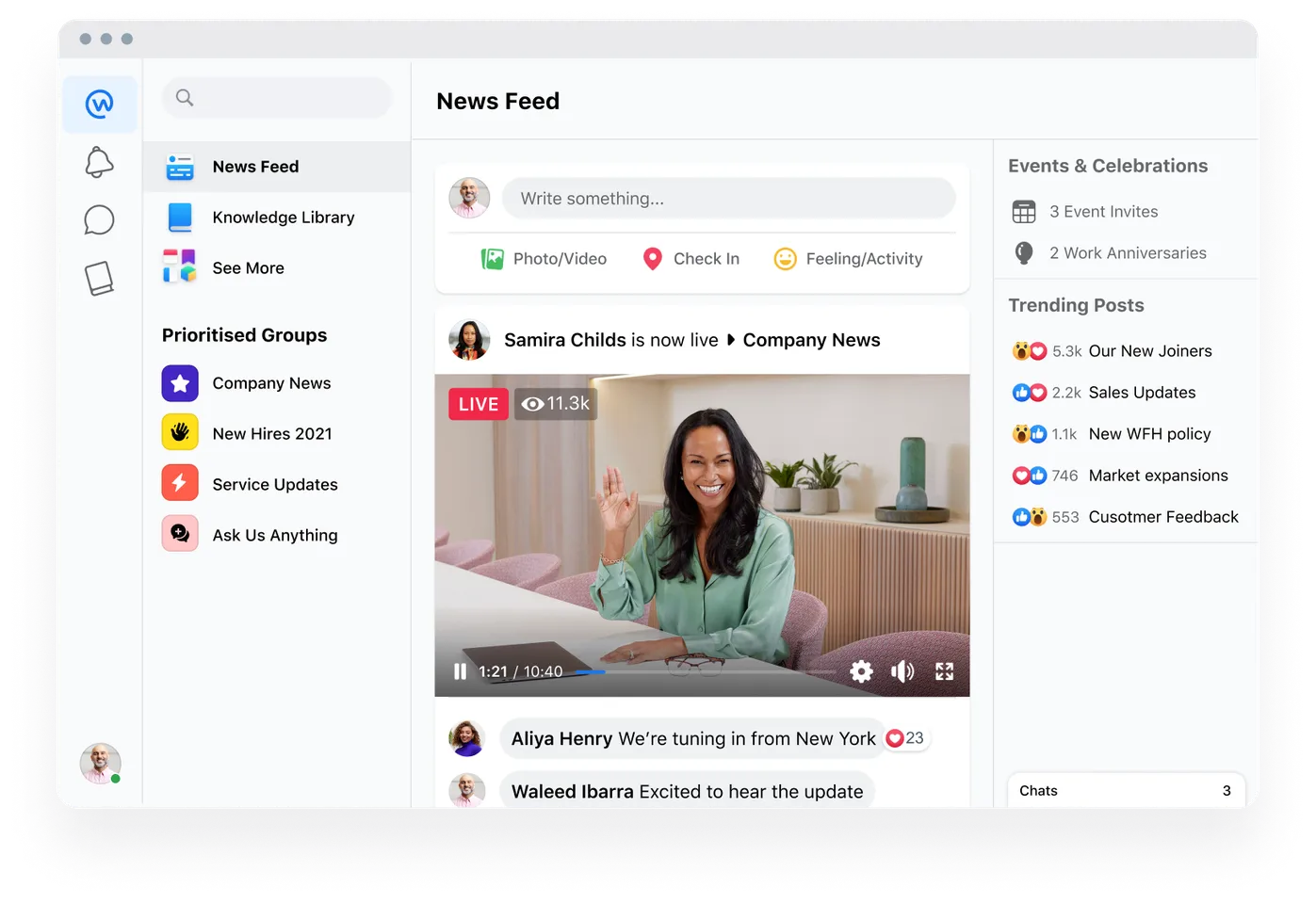 Monthly Dealership Tours

with the CEO
The President and CEO embarked on monthly dealership tours, capturing his visits through videos uploaded on Workplace. These virtual tours allowed employees to learn from one another and understand the operations and processes at different dealerships. The CEO's videos created visibility and facilitated knowledge sharing across locations.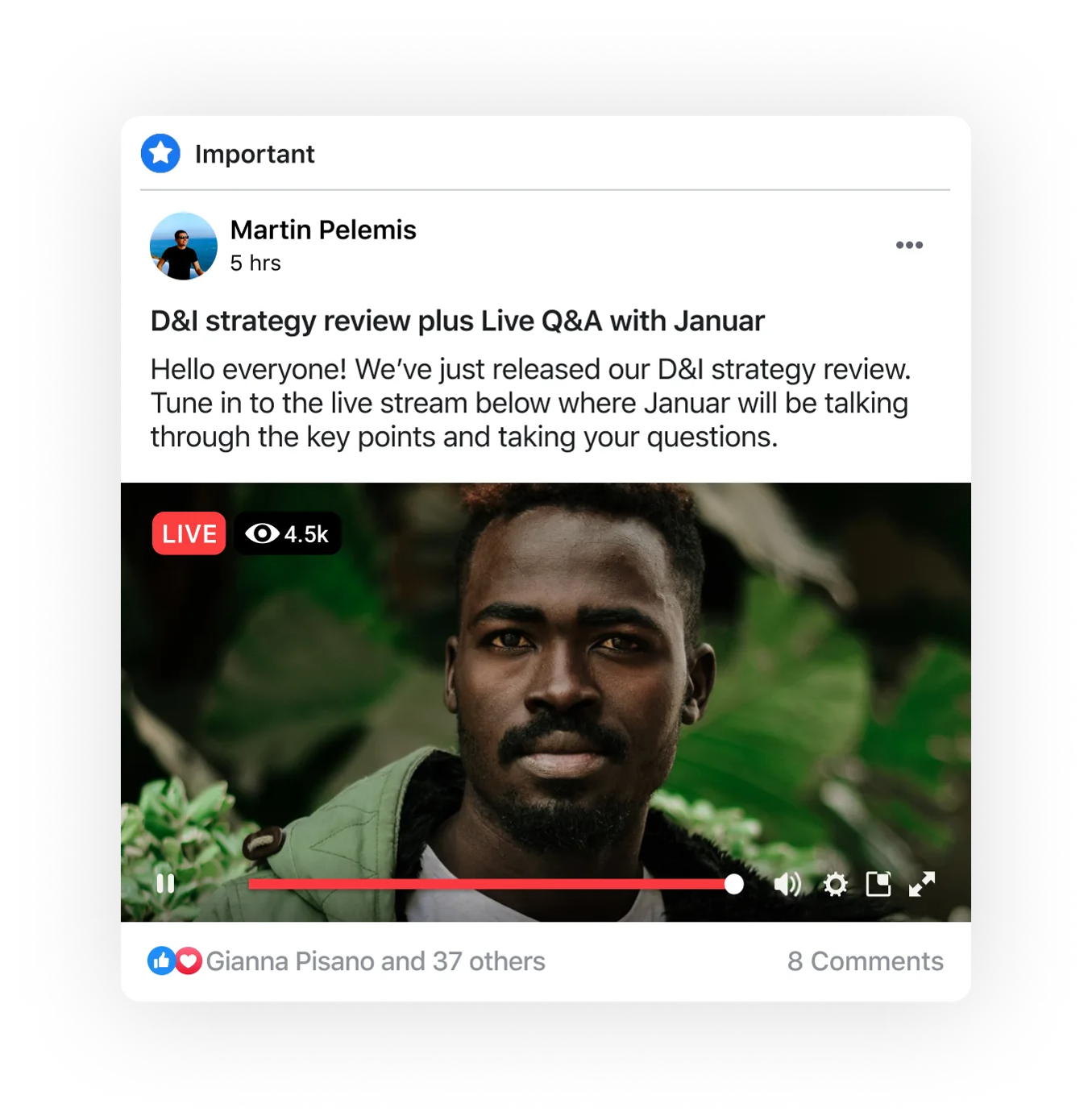 DEI Initiative

Progresses with

Workplace Groups
Recognizing the need to address diversity in the automotive industry, our client established a "Women in the Workplace" group, leveraging Workplace features like live broadcasts and Q&A sessions. The group served as a platform to raise awareness, foster community, and promote diversity, equity, and inclusion initiatives within the organization.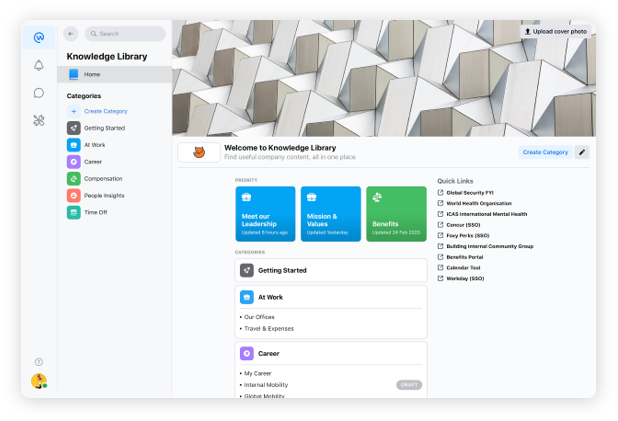 Knowledge Library

- Central Hub for Resources
Recognizing the importance of easy access to information, our client developed a comprehensive Knowledge Library on Workplace. This centralized hub provided employees with essential documents, onboarding resources, safety guidelines, well-being materials, and automotive tool documentation. The user-friendly platform received praise from various teams, including Accounting, Sales, HR, and managers.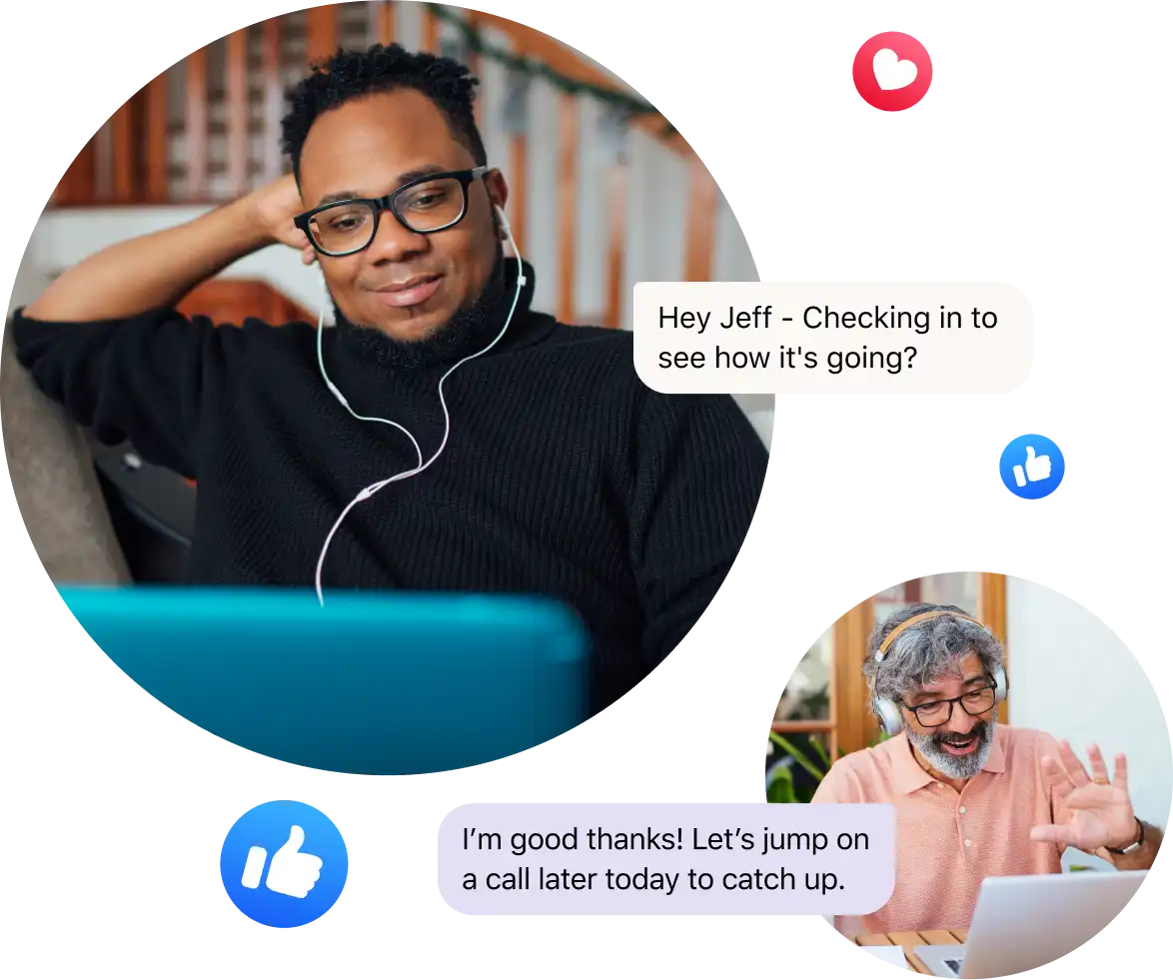 Driving

84% Employee Adoption

on Workplace
Within just six months, our client successfully enrolled 84% of employees on Workplace, with no intention of slowing down. The key to their success? Creating an engaging Workplace environment. Weekly meetings with LineZero allowed our client to implement strategies that kept employees active and involved on Workplace.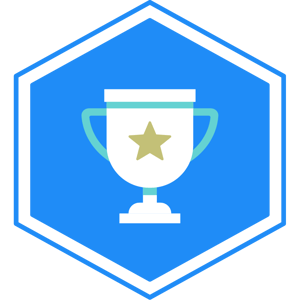 The Secret Formula:

Encouraging

Employee Engagement
#ShowUsYourSmile: To foster connection and combat remote work challenges, our client ran a profile picture campaign with the hashtag #ShowUsYourSmile. This campaign allowed employees to feel connected and see friendly faces while working remotely.
Give Kudos and Celebrate Success: Our client established a kudos group on Workplace for employees to recognize and celebrate their coworkers' accomplishments.
Recognition Program Points: A friendly competition was introduced through a recognition program in Workplace. Employees earned points when they embodied core values or went above and beyond, which could be redeemed for gift cards or company swag.

"Group 1 Automotive has had a very successful early implementation with Workplace for our 14,000 employees in the US and UK. We would not have been nearly as successful without the guidance and constant support from LineZero. They were with us every step of the way, helping us avoid mistakes that would have been easy to make. In addition, LineZero keeps us moving forward with new targets, timetables, and use cases for Workplace. They are true partners with us and they add tremendous value."

- Frank Grese, Senior Vice President of Training, Operations Support & Employee Communications
A

Successful Workplace Journey

with a

Trusted Partner
Our client embarked on a successful Workplace journey with the guidance of LineZero. They received the necessary tools, roadmaps, and advice on team building, employee experience, collaboration, and more. Through LineZero's assistance, our client connected over 120 dealerships with Workplace, fostering open communication, improved teamwork, and a stronger internal community.
It's

Your Turn to

Drive Success with Workplace

from Meta!
Witnessing the achievements of our clients, we believe in your potential to achieve greatness. Join them and countless other organizations on the journey with Workplace from Meta.
Are you ready to create your own success story? We are here to support you every step of the way!
With assistance from the experts at LineZero, Workplace from Meta can help improve your current employee experience by:
✔️ Engage every employee by giving them a digital voice
✔️ Upgrade your leadership communications
✔️ Bring employees closer together with simple, effective integrations
✔️ Grow a company culture of care and belonging
DISCOVER HOW LINEZERO CAN HELP
ENHANCE

YOUR

EMPLOYEE EXPERIENCE

!