C U S T O M E R S U C C E S S S T O R I E S
global financial data company
INDUSTRY
Venture capital & Private Equity Principals
Global Financial Data Company

Centralizes Employee Engagement

with

Workplace from Meta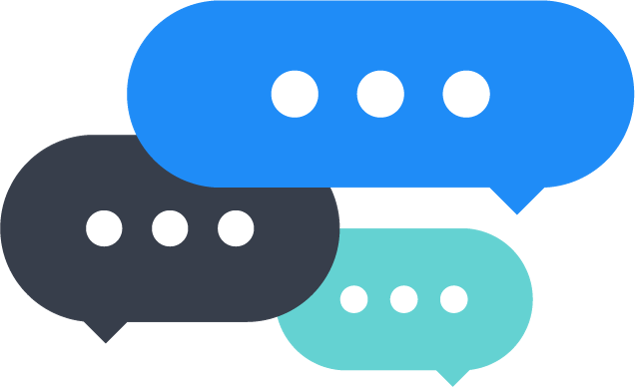 Established in 2007, our client is a software and financial data firm that amasses and scrutinizes detailed information on the global venture capital, private equity, and M&A (mergers and acquisitions) landscape. The company, with offices in multiple cities around the world, assists over 70,000 professionals globally.
In an endeavor to keep their 1800+ employees connected and engaged across different continents, the client turned to Workplace from Meta as their exclusive internal communications platform to enhance the employee experience.
After launching Workplace with a different Meta partner, the employees were not adequately informed about the benefits of using Workplace and how its features could foster internal collaboration in their roles. Recognizing this, the client sought LineZero's assistance to help restructure their Groups, live stream company events within Workplace, and create a structured Knowledge Library for centralized document storage.
If your organization is facing similar challenges with employee engagement, discover how LineZero's expertise and personalized support enhanced our client's employees' collaboration.
Our Client's

Group Structure:

Transitioning from

Chaos to Clarity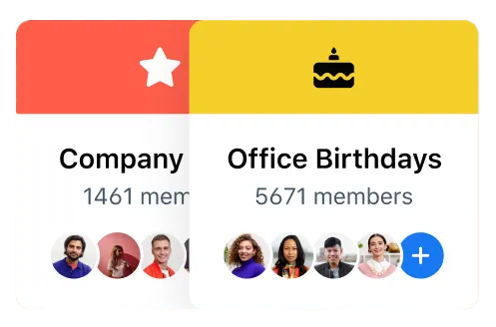 Our client decided to tackle the disarrayed group structure on Workplace first. Their goal was to create a better, more effective structure for their global employees. The LineZero team analyzed 80 different groups in our client's Workplace setup, identifying groups that were underused, lacked proper content, or were inactive.
After this analysis, LineZero helped reduce the number of groups to 46, making it easier for the client's workforce to use them effectively. They rebranded these groups with creative banners and worked alongside LineZero to verify each group's administrator and their utility to the new group structure.
The outcome? Employees now have a clear and concise group structure to help them understand Workplace and communicate on the platform effectively. They know where to go for sales updates, marketing updates, personnel updates, company announcements, and so on. All employees are now empowered to post relevant content, access necessary information, and much more.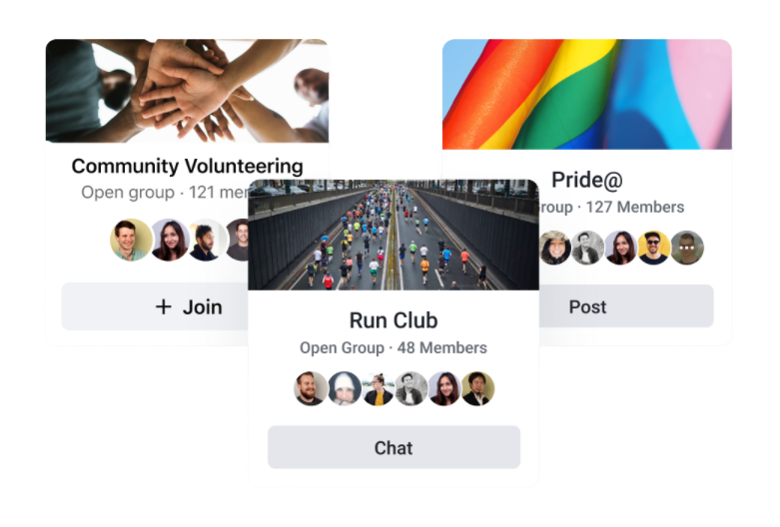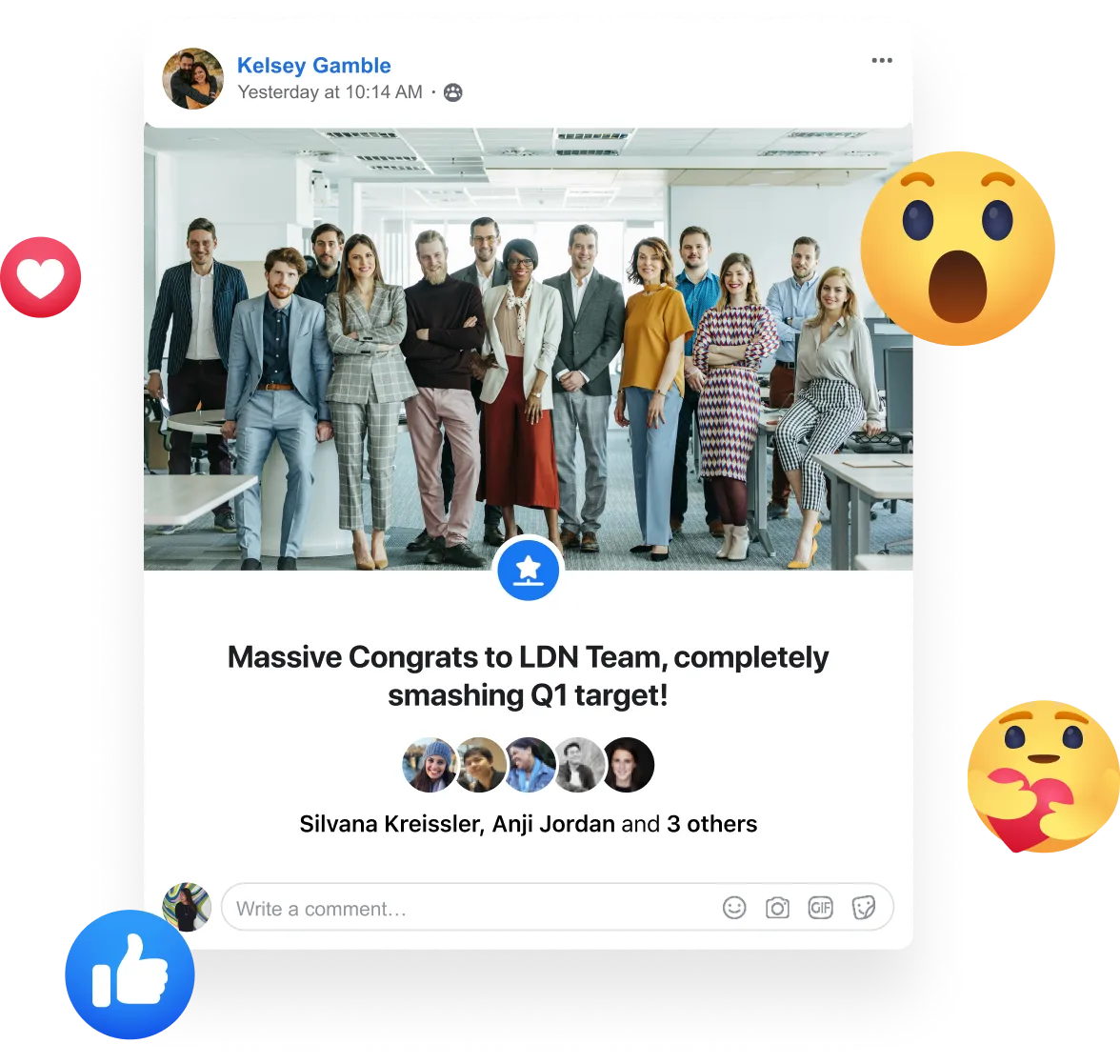 vibrant creativity meets a

robust work culture
Having a thriving work culture is of paramount importance to our client, ensuring that their employees worldwide have an exceptional work experience.
Employees in this company aren't shy about displaying their uniqueness on Workplace. They routinely post videos and photos from in-person events in a fresh and meaningful way. On their "LifeatCompany" group, employees post about group activities ranging from dining experiences to volunteering at local charities. Their "Cheers" group is primarily used to congratulate colleagues on big wins or highlight any accomplishments. This vibrant culture isn't limited to North America!
The Mumbai-based team does a remarkable job showcasing their unique workplace culture blended with their cultural heritage. They frequently display team cooperation, milestones, awards, and vibrant photos of traditional outfits during cultural celebrations at work. This vibrant work culture is visible on Workplace to their North American counterparts, who join in to celebrate the rich work culture fostered internationally.
Taking its
company events

to a whole

new level (Workplace)

!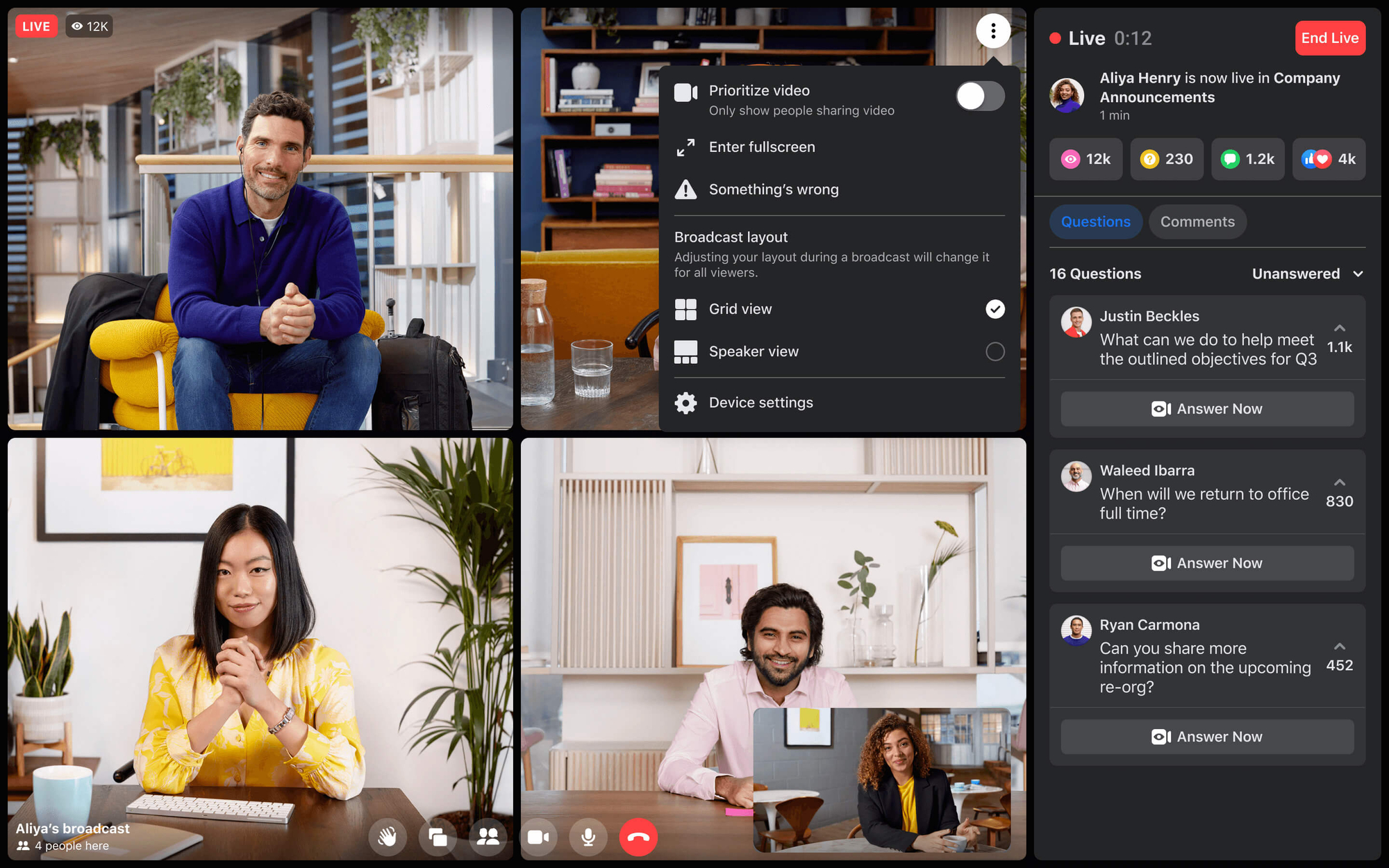 Using Workplace from Meta's Live Video feature, our client now broadcasts all-company events, connecting employees globally. They stream high-quality live events directly from Workplace, featuring screen sharing, Q&A sessions, multiple hosts, live-stream metrics, and polls. This process captures valuable employee engagement data and allows remote employees to feel part of events.
Our client leverages the Live Video feature to stream virtual events on Workplace. This enables global employees to watch videos from any device, anywhere, and anytime. Event invitations can be pushed to the entire organization or specific departments via email or Workplace notifications. The company can also edit these events to display their branding and archive past company event videos on Workplace for future reference.
Knowledge Library:

The

Essential Information Hub

for Employees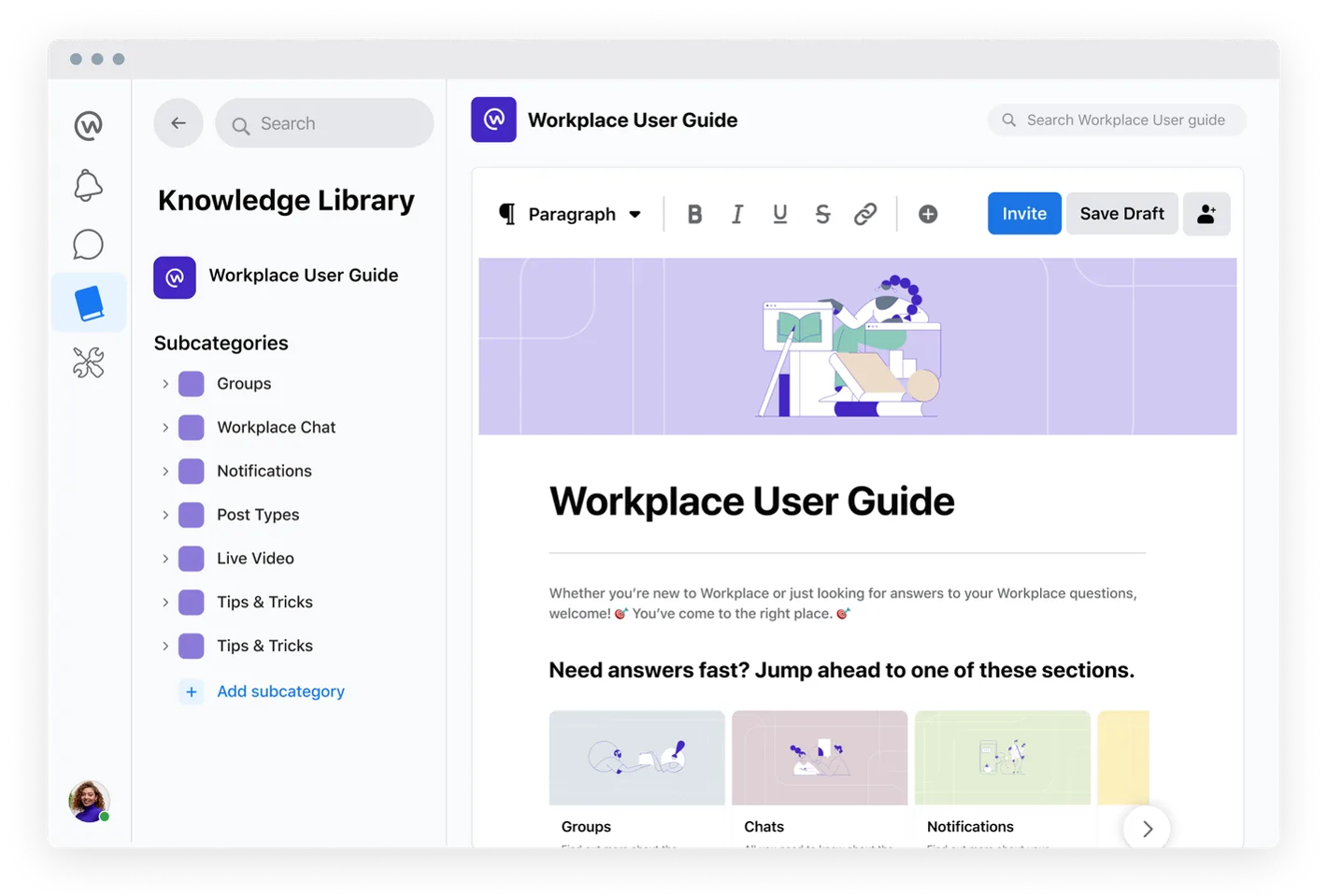 With a focus on better structure, our client developed their knowledge library into a central hub for its employees to access relevant company event videos, links, and much more. They made the Knowledge Library more appealing by adding creative banners and graphics that align with their rebranding project.
The main objective of the Knowledge Library is to collate the most critical company information in one central place to improve employee engagement and team alignment. By leveraging the Knowledge Library, our client has enhanced the onboarding process, providing new employees with clear guidelines on how to use Workplace for their role and where to access relevant information, so they are up to speed on the company's rich work culture.
Work culture triumphs

with

Workplace from meta

!
We are inspired by our client's commitment to enhancing their employee experience, making them feel truly connected and empowered to deliver their best work. Their focus on improving their group structure and bringing clarity to the Workplace experience for their global workforce has taken a significant leap towards better employee engagement.
Your

workplace from meta

Journey starts today

. Let's connect!
If your organization wants to discover how Workplace from Meta can help you achieve your organizational employee engagement objectives, let's connect!
With assistance from the experts at LineZero, Workplace from Meta can help improve your current employee experience by:
✔️ Engage every employee by giving them a digital voice
✔️ Upgrade your leadership communications
✔️ Bring employees closer together with simple, effective integrations
✔️ Grow a company culture of care and belonging
DISCOVER HOW LINEZERO CAN HELP
ENHANCE

YOUR

EMPLOYEE EXPERIENCE

!