Strong corporate communication can act as a glue that binds your employees together, from the top down to the frontline and those working remotely. It's also a crucial tool for communicating your company's vision, values, and culture both internally and externally. But before you can master corporate communications, you must first understand it. 
In this blog, we outline what corporate communications is, as well as tips and tools to help you take your internal and external corporate communications to the next level.
What exactly is corporate communications?
The corporate comms umbrella encompasses any communication your organization develops and distributes that is relevant to the business, your goals, values, and policies. The first thing to keep in mind is that it doesn't just refer to the messages you convey, such as when you discuss your corporate social responsibility policy or remind people of your company's values. It also includes how you deal with incoming messages. It also includes your corporate brand identification as well as your corporate tone of voice, the internal storytelling or how your company sounds.
Corporate communication can be divided into two categories: internal and external. Traditionally, a PR department oversaw external business communication, whereas HR managed internal communication. But times have changed. Effective corporate communication is becoming increasingly important across the board and in all sectors of the organization.
Even if your company doesn't place a high priority on corporate communications, all businesses transmit messages both internally and externally. Corporate communication is a technique of formalising and strategically addressing this.
How to Enhance Your Corporate Communication Skills?
Corporate communication is a means of uniting people in global organizations with many different locations, as well as companies where employees work solely or primarily from home. There are a few guiding principles that underpin effective corporate communication, including the following:
Maintain two-way communication channels.

Make leaders more visible and approachable.

Ensure that all voices, including those of deskless workers, are heard throughout the organization.

Be dedicated to the dismantling of hierarchies.

Encourage open dialogue by freely sharing information.

Be willing to take risks and make mistakes.

Conduct regular reviews to ensure efficient business communication over time
Read on to learn 3 useful tips you can take to improve corporate communication in your organization:
3 Tips for Successful Corporate Communications
1. Incorporate your culture into your communications
A component of your company culture should be present in all your communications, both internal and external. When you have several content creators on your team, it can be tough to maintain consistency, especially when they are spread out across different regions, languages, or time zones. Having a set of communications rules, best-practice formats, and real-life brand examples that are readily available is widely beneficial.
The Workplace Knowledge Library is a new home for your critical resources in Workplace from Meta. It's a single location where you can develop, save, and distribute static material like HR regulations on your desktop or mobile device, ensuring that your company's expertise is easily available and discoverable.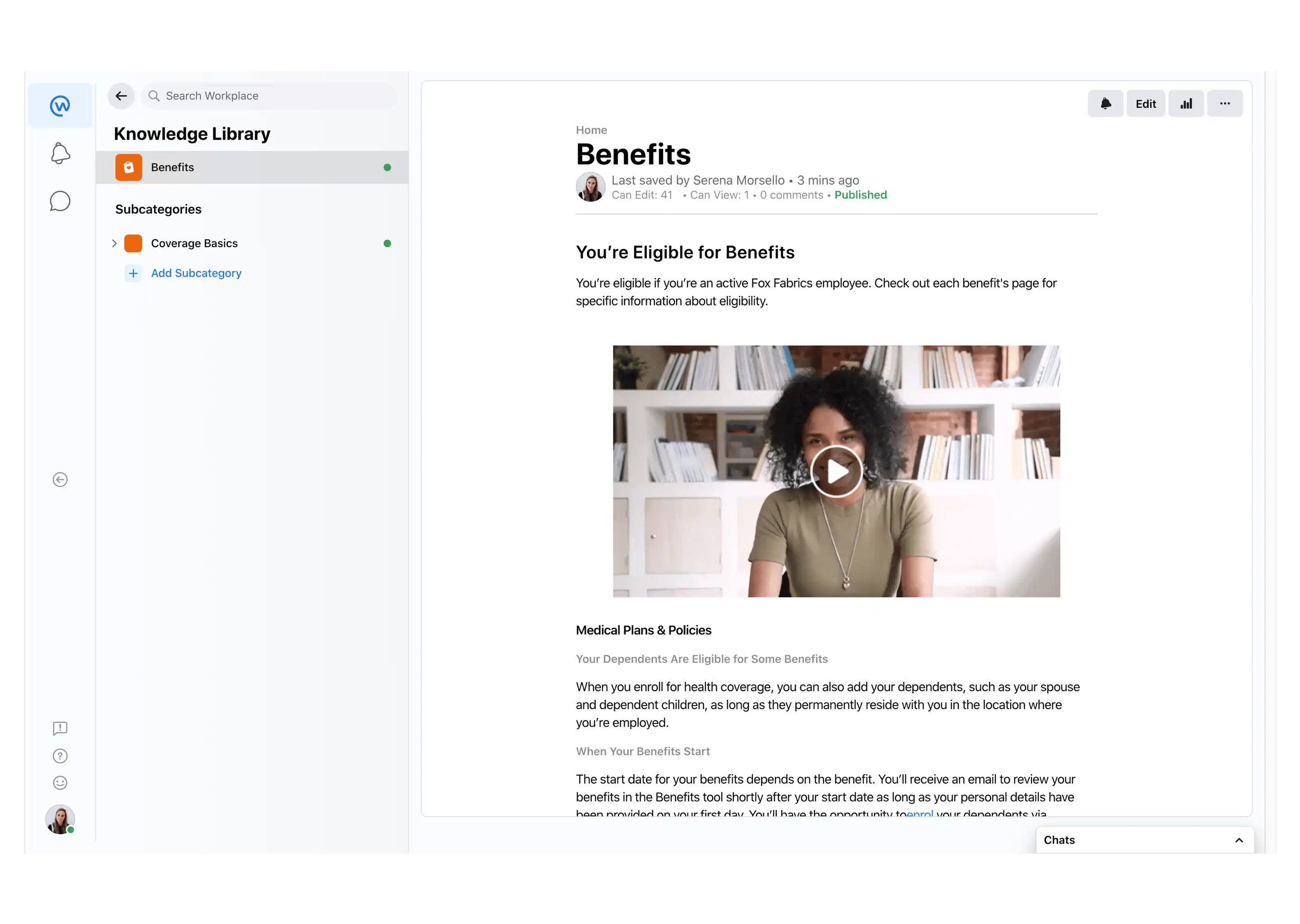 2.

Understand your organizational structure to effectively break down silos
Communication can be hampered by organizational silos. It's critical to understand your organization's structure and insist on regular cross-team cooperation – and this is where the correct tools and platforms can come in handy. For example, Workplace's Org Chart quickly converts your employee directory into an interactive organization chart, so it's easy to understand your organizational structure at the click of a button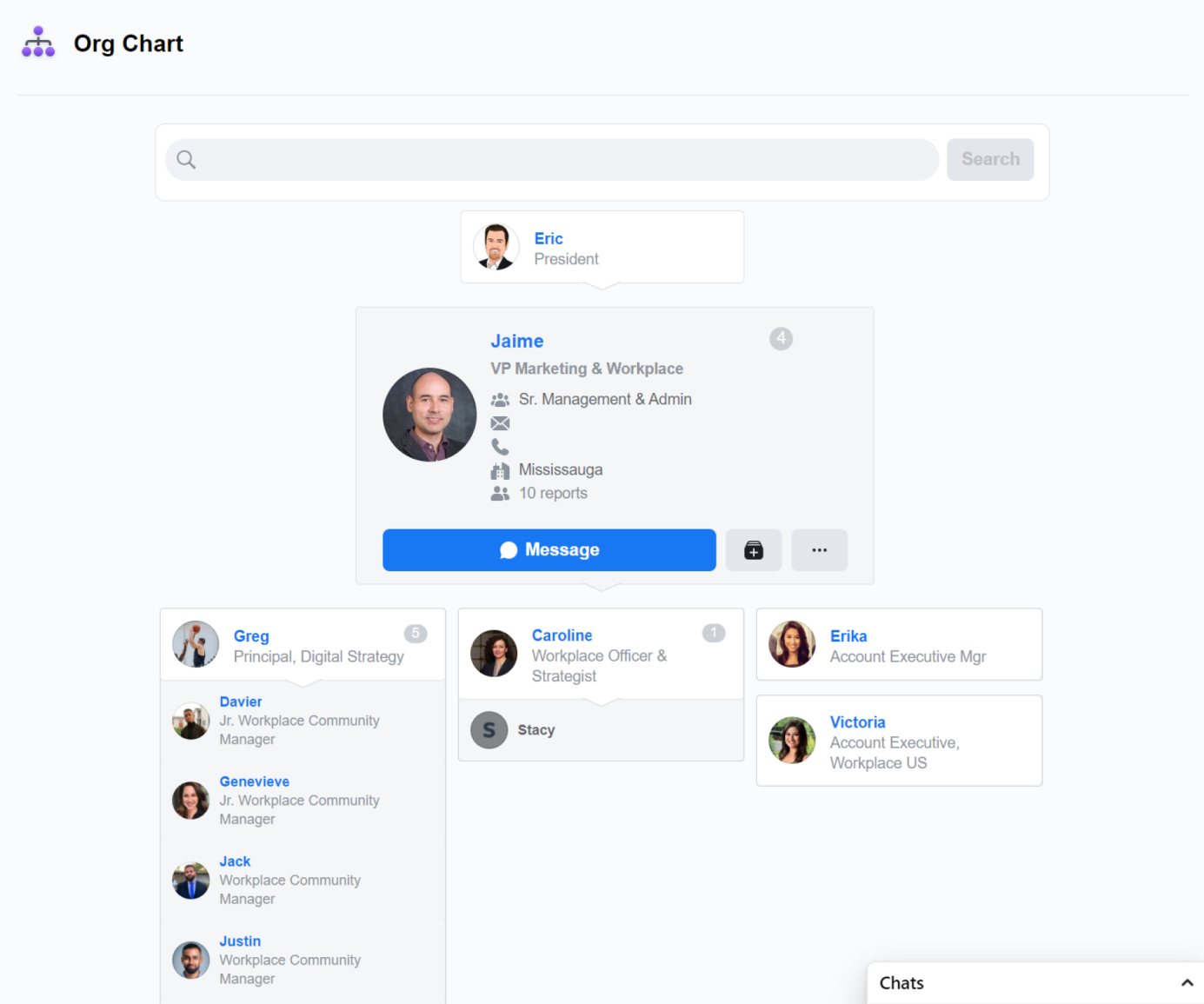 In addition, it's important to find solutions that allow teams to collaborate on comms documents in real-time and allow employees to speak openly across teams or departments. A Microsoft SharePoint intranet solution enables your team members to work together, work better, and, if necessary, work remotely. When combined with the powerful communications capabilities of Workplace from Meta, you get a beautiful "better together" story!
3. Practice your interpersonal skills
Personal communication skills are essential for those working in corporate communications. You might wish to seek some individual or team-wide training if you find any deficiencies in this area.
On Workplace, you can share skill-based training that has been curated, along with links to training resources and events. Workplace makes it simple to offer content to a global workforce by assisting with translation across 80+ languages.
Already Using Workplace?
We'd love to show you how Workplace can become your new digital workplace solution. Give us a shout and we'll help you create a strategy that will show you how to turn Workplace into your new digital workplace solution!  
Not using Workplace Yet?
Want to further explore how a digital workplace solution, like Workplace from Meta, could help you take your success to the next level? Give us a shout! We'll help you to brainstorm ideas on how to utilize Workplace to achieve your organization's unique goals and objectives. From this brainstorming session, we'll help you to see a visual blueprint that will show you how your existing technologies and Workplace from Meta can integrate to help close the gaps between your business goals and objectives and your technology capabilities.