What is a Hybrid Workforce?
The hybrid workforce is a combination of office, remote, and frontline staff and it will become commonplace in 2021. For senior executives in HR, IT, Marketing, and Communications, ensuring great performance in these teams will become a critical business opportunity.
We urge businesses to do so by prioritizing people, establishing effective two-way communication, and concentrating on community development. Organizations who do so will gain a competitive edge by improving their employee experience (EX) and establishing deeper relationships throughout their organization.
In all four of these functional areas of business, technology plays a critical role. During the last 12 months, Live video streaming has been a game-changer for Workplace customers. When it was hard to physically gather people together, the company All Hands or Town Hall via Live Video was a successful approach to keep people engaged and informed while listening to input from every employee, regardless of their location. 
In this blog, we'll show you how organizations are using Live Video to transform their employee experience by successfully engaging their hybrid teams with real-life examples.
Putting People First
One of a manager's most essential responsibilities is to show concern for his or her team members. This entails emphasizing both mental and physical well-being by assisting hybrid team members in adjusting to a new work-life balance while remaining connected.
Live video broadcasts have been shown to be particularly successful in promoting wellness, both by allowing companies to offer resources and information and by simply bringing individuals together to connect, support, and share their experiences.
Customer Spotlight: nib Group
When COVID-19 struck, nib Group's whole crew went remote almost immediately. The goal for nib Group was to establish a central (virtual) location where workers could obtain information, interact, ask questions, and maintain their company culture. Workplace enabled nib Group to prioritize people while also providing a variety of live workouts and mindfulness sessions.
"Workplace has helped keep our culture alive and shape our employee experience in the virtual office through things like wellness initiatives, live events, executive Q&As, recognition programs and sharing employee and member stories."
- Marty Adlington, Chief People Officer, nib Group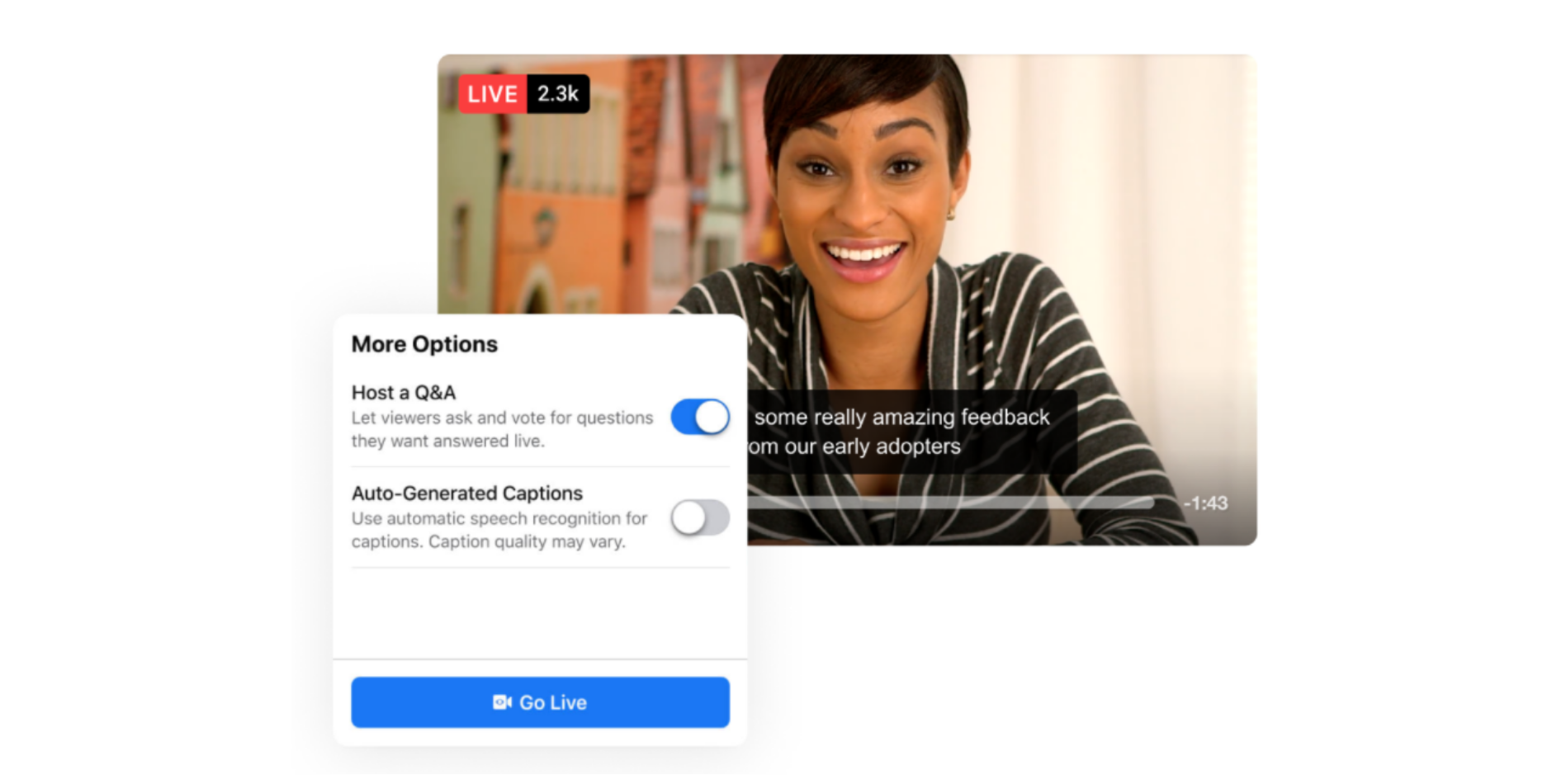 Creating More Efficient Communications
What exactly do we mean when we say "efficient" communications? Simply said, it's the capacity to convey the appropriate information to the right people at the right time, regardless of where they're working. It's also the opportunity for employees in hybrid teams to readily offer leadership with feedback.
Live Video makes this possible by bringing the entire business together in one location or allowing executives to go live into a Workplace Group - a shared area where executives may send relevant messages to a specified region, department, or team. It promotes a more genuine and open communication style, which is more engaging than traditional methods like email.
Customer Spotlight: AstraZeneca
AstraZeneca is a global pharmaceutical company that uses Live Video to link its executive team to the rest of the company. They utilize it to interact and engage with teams in real-time, allowing them to connect with global and regional headquarters more effectively while also boosting the company's feeling of community.
More than 600 Live Video broadcasts were posted by AstraZeneca employees over a three-month period. The CEO announcing the company's quarterly results, broadcasts of company-wide town hall meetings, and monthly "coffee morning" broadcasts from top management are all examples of how AstraZeneca are using Live Video to stay in touch, keep employees informed, and foster their sense of community – something we'll talk about in our next section!
Building Community
We all know what it means to be a part of a community in our personal lives, but how does it appear at work?
The fact is that community is a multifaceted concept. It's what happens inside a firm when silos are broken down and employees are empowered to collaborate. It's what occurs when a frontline person at a retail shop feels as strongly about your goal as a knowledge worker at headquarters. While community is difficult to measure, its influence is not. A rise in leadership trust is a key indication of community.
People will become more engaged with their work as trust grows, whether it's providing exceptional customer experiences or bringing more creative ideas to market. As a result, creating a sense of community is about more than simply driving culture; it's also about assisting in the improvement of performance.
Under the umbrella of Diversity & Inclusion, a lot of community building takes place. Live Video creates an open venue for D&I talks throughout an organization and encourages top leaders to participate. However, it can simply be about the simple act of acknowledgment - praising individuals for their achievements and contributions.
Customer Spotlight: Delta Airlines
"Following the George Floyd protest, we hosted our first 'Let's Talk About It' town hall on Workplace. It was very impactful and meaningful. The fact that Workplace enabled people from all different parts of the world to come together and have a conversation was amazing."
- Catherine Simmons, Senior Manager of Internal Social Media and Channel Strategy, Delta Airlines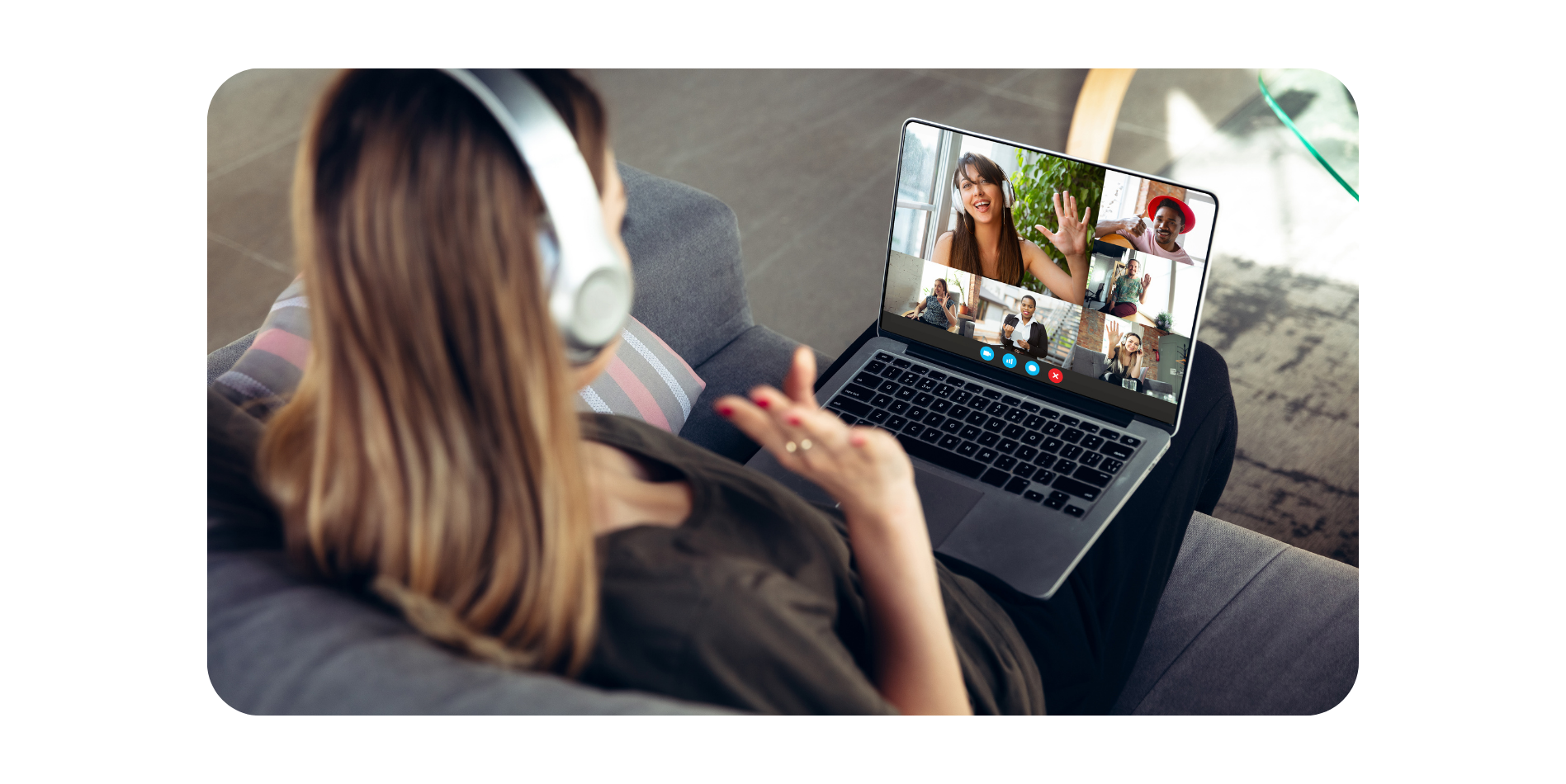 Putting New Engagement Rules into Action
With the development of hybrid teams, businesses must focus even more on providing excellent employee experiences to achieve high performance. Innovative businesses have already begun to do so by implementing Live Video on Workplace and following the three new employee engagement rules we've outlined in this blog.
Looking for more ways to deepen engagement with remote workers? Download this free eGuide to see more ways that you can keep your people informed and connected.
A

lready Using Workplace?
If you'd like to learn how to take your Workplace platform to new heights and increase employee experience in the workplace to produce better results, we'd love to chat! Give us a shout and we'll help you create a strategy to put employee engagement first.
Not using Workplace yet?
Want to see how Workplace could take employee experience to the next level? Give us a shout! We'll help you to brainstorm ideas on how to utilize Workplace to achieve your organization's goals and objectives.
From this brainstorming session, we'll help you to see a visual blueprint that will show you how your existing technologies and Workplace from Facebook can integrate to help close the gaps between your business goals and objectives and your technology capabilities.