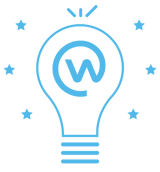 What is Workplace
by Facebook?
FREE Webinar & Live Demo

Are You Fully Engaging Your Workforce? Watch this
on-demand webinar to see how Workplace by Facebook can help increase the engagement!
Learn why over 30,000 organizations (including Starbucks and Walmart) have chosen Workplace by Facebook (Workplace) as their social enterprise communication/networking tool! It includes a demo of Workplace and success stories.